Detectives have been granted more time to question two men arrested as part of the investigation into the attempted murder of senior detective John Caldwell in Co Tyrone.
A Belfast court has granted an extension to detain a 33-year-old man until 6pm on Sunday March 5, and to detain a 57-year-old man until 10pm on Sunday March 5.
Both men remain in custody in the Serious Crime Suite at Musgrave Police Station.
The two men had been arrested on Wednesday this week.
Six men – aged 22, 38, 43, 45, 47 and 71 – who had been previously arrested and questioned by police, have been released.
Police have continued to appeal for information about the attack on Mr Caldwell, who was shot several times last Wednesday night at a sports centre on Omagh's Killyclogher Road.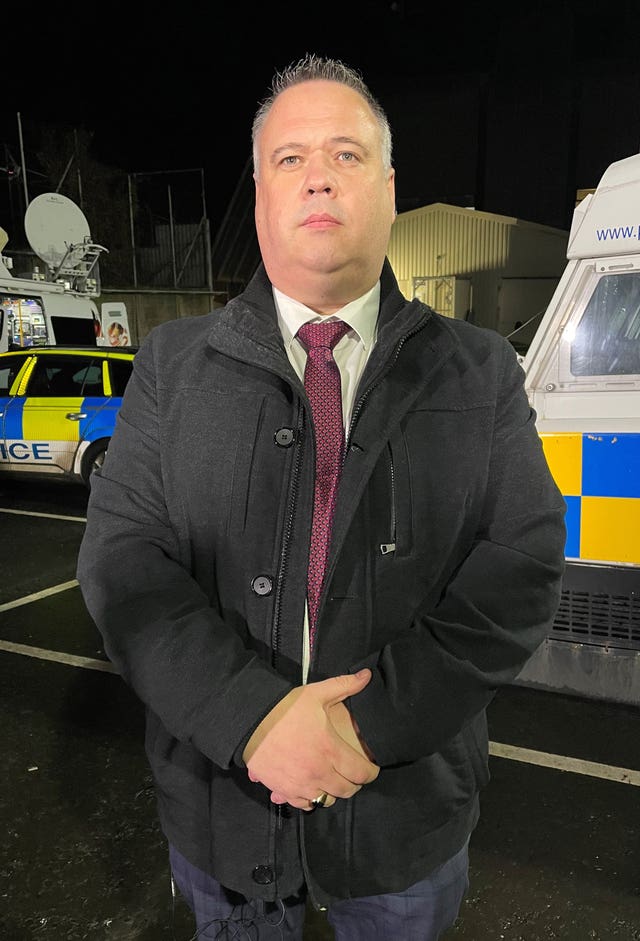 Police have said they believe the dissident republican New IRA carried out the shooting.
On Wednesday night, officers visited the scene and spoke to drivers, passengers and pedestrians. They have also released CCTV footage of the car used by the gunmen, a blue Ford Fiesta, registration number MGZ 6242.
It was fitted with false plates, FRZ 8414, before the attack.
The footage shows the car leaving the sports complex after the shooting.
A reward of up to £20,000 is being offered from the charity Crimestoppers for information that leads to the arrest and conviction of those responsible for Mr Caldwell's attempted murder.