MP Neil Coyle faces a five-day suspension after using "abusive language with racial overtones" towards a journalist during one of two drunken confrontations in a Commons bar.
The Independent Expert Panel made the recommendation after finding he breached Parliament's bullying and harassment policy during the two encounters after "excessive" drinking.
Its report published on Friday found he broke the rules with "foul-mouthed and drunken abuse" of another MP's assistant and the language targeted at political journalist Henry Dyer.
Both incidents investigated under Parliament's Independent Complaints and Grievance Scheme (ICGS) occurred in the Strangers' Bar in the Commons.
In an apology in the Commons on Friday, Mr Coyle said he was "ashamed" of his behaviour and said the intervention had "quite possibly saved my life" by compelling him to stop drinking.
The independent MP for Bermondsey and Old Southwark "was found to have used abusive language with racial overtones" towards Mr Dyer.
On February 1 last year, Mr Coyle and a group including the reporter were discussing Labour MP Barry Gardiner, who received donations from a woman later revealed by MI5 to be a Chinese spy.
Mr Coyle suggested his colleague was being paid by "Fu Manchu", a fictional Chinese "supervillain", before Mr Dyer explained he is half-Chinese.
Mr Coyle told the journalist he could tell from how he looked that he had been giving renminbi, the Chinese currency, to Mr Gardiner.
Mr Coyle was found to have put two fingers up at the reporter in response. The panel recommended a three-day suspension from the Commons for the incident.
Mr Dyer reported the incident to the ICGS, before publishing an account of the "racist comments" in order to raise "awareness of the issues of anti-Asian racism and of inappropriate conduct".
After the panel's report was published, the journalist, who now works for the Guardian, said: "Everyone working in Parliament should be able to do so without harassment and abuse.
"I spoke out to raise awareness of racism, particularly anti-Asian racism, and of inappropriate conduct.
"I am pleased this process has concluded and I can get on with my work as a journalist reporting on Westminster."
In the first incident, on January 31 last year, Mr Coyle "engaged in foul-mouthed and drunken abuse of a Parliamentary assistant to another MP".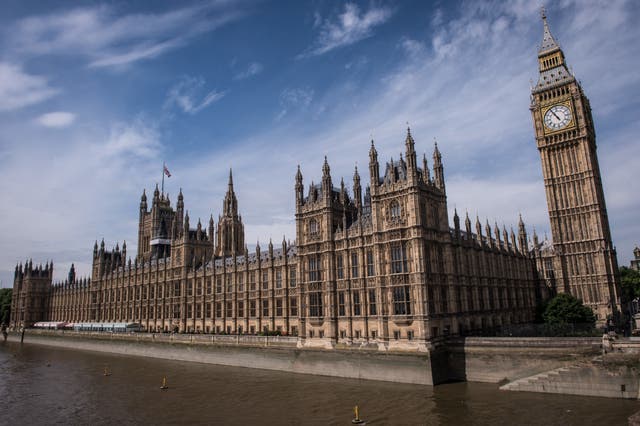 One MP was "verbally abused" when he tried to intervene and at one point the "shouting became so loud that the bar fell silent".
Mr Coyle acknowledged, according to the report, "his alcohol in-take on the evening in question was excessive and was, at that time, part of a pattern of exceptionally heavy drinking".
He also said the swearing was "pretty typical of me and of people in the bar".
Recommending a two-day suspension for the incident, a sub-panel of the panel said: "Robust debate is one thing. But any form of conduct on the parliamentary estate involving heavy drinking, as well as aggressive shouting and swearing, is quite another.
"It is entirely unacceptable, and more common than it should be."
Panel chair Sir Stephen Irwin wrote: "In relation to both episodes, it was clear that very marked abuse of alcohol was at the root of events."
But as a mitigating factor "it was clear that the respondent had accepted what he had done, and fully agreed that what he did was far below any acceptable level of conduct".
"He also acknowledged that he had been heavily abusing alcohol at the time," Sir Stephen said. "Since then he had stopped consuming alcohol completely, and had maintained his abstention for the year following the complaints."
Sir Stephen also criticised a "highly regrettable" interview Mr Coyle gave about the affair during which he "breached the confidentiality" of Mr Dyer.
Labour was understood to be inspecting the report before making a further decision, having already suspended the whip from the MP.