Police are continuing to search the area where the remains of a baby were found after an aristocrat and her boyfriend were arrested without their child on Monday.
Constance Marten, 35, and Mark Gordon, 48, were arrested on suspicion of child neglect after a passer-by spotted them in Brighton.
They were re-arrested the following day on suspicion of gross negligence manslaughter and the remains of a baby were found on Wednesday.
On Thursday morning, a cordon was in place at allotments which were at the centre of Wednesday's search.
They were still being swept by officers from the Metropolitan Police, which is leading the investigation.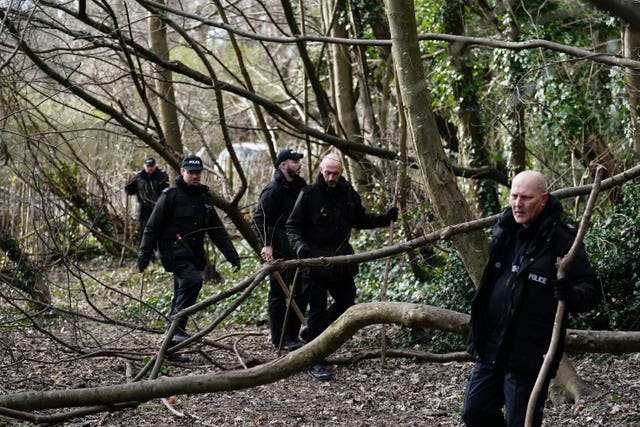 The pair remain in custody after police were granted a 36-hour custody extension by city magistrates on Wednesday.
The community remains in shock following discovery of the baby's remains.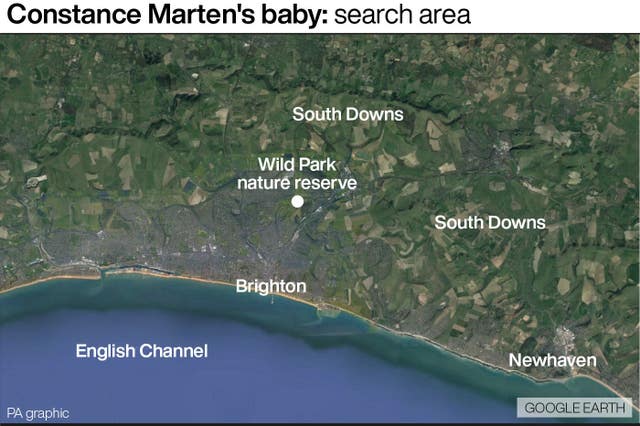 "Everyone is a bit in shock, we can't quite believe it."
Lilia Robertson, 48, told PA: "It is awful. We have got young children who have been questioning what is happening.
"I feel worried about going into the wood and that's where I would normally walk."