Boris Johnson hit out at the campaign to return the Elgin Marbles and the rewriting of Roald Dahl books as he expressed "irritation at wokeness".
The former prime minister said "people should be vigilant about freedom of speech" and warned that returning the Parthenon Sculptures to Greece would leave a "huge gap" in the British Museum's ability to tell the story of world history.
But he said that the fact a member of the public was able to call him a "wanker" while he was out jogging showed there was far greater freedom in the UK than in authoritarian regimes.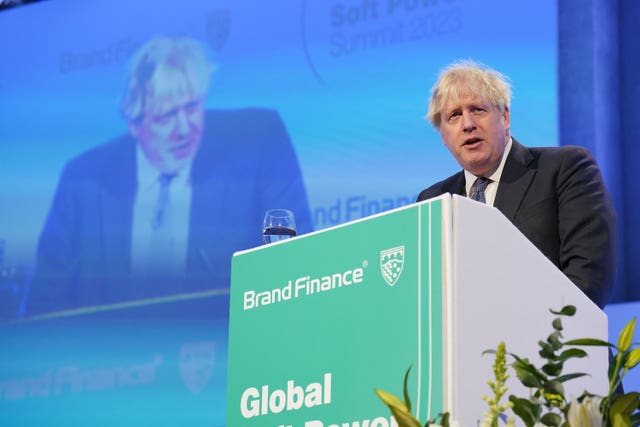 "It shows how minimal is the distance between the government and the governed."
Addressing the controversy over updated editions of Dahl's children's books, Mr Johnson said: "I'm conscious people in Britain today are worried about a sense that they are being muzzled.
"And, of course people should be vigilant about freedom of speech when we're bowdlerising Roald Dahl.
"But nothing and no one is going to stop me reciting the song of the Oompa-Loompas about Augustus Gloop, which you all remember: Augustus Gloop, Augustus Gloop, the great big greedy nincompoop."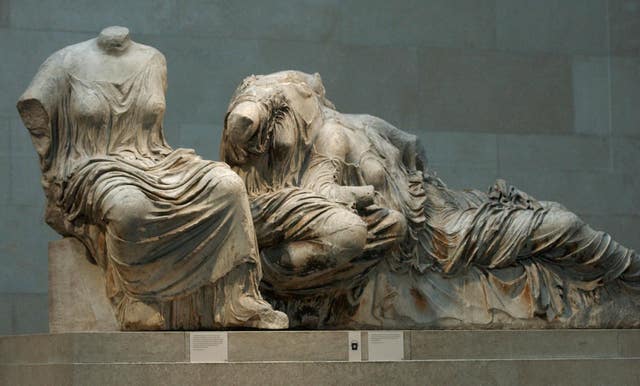 British Museum chairman George Osborne, a former political rival of Mr Johnson, has said he is exploring ways for the Elgin Marbles to be displayed in Greece.
But Mr Johnson said the London museum "tells the story of the evolution of the human spirit" so "if you give back the Elgin Marbles to Greece, then you leave a huge gap in that narrative".
"And, above all, you have no answer in the years ahead to the theoretical claims for restitution from Egypt, Iraq, Syria, Lebanon, Turkey, Nigeria, everywhere whose treasures are housed in Bloomsbury.
"And suddenly in trying to please the world and correct thinking, you've deprived the world of one of its great treasures and cut some vital panels from its great pageant of human progress."