Matt Hancock said he is victim of a "massive betrayal and breach of trust" after the disclosure of WhatsApp messages revealing the inside working of government during the coronavirus crisis.
The former health secretary also apologised for the impact of the release of the messages on those he had worked with during the pandemic.
Mr Hancock gave the messages to journalist Isabel Oakeshott as they collaborated on his memoirs, but she subsequently handed them to the Daily Telegraph, which has published a series of stories based on the correspondence with fellow ministers and officials.
Mr Hancock said: "I am hugely disappointed and sad at the massive betrayal and breach of trust by Isabel Oakeshott.
"I am also sorry for the impact on the very many people – political colleagues, civil servants and friends – who worked hard with me to get through the pandemic and save lives."
He said there was "absolutely no public interest case for this huge breach" because all the material used for his Pandemic Diaries book was given to the Covid-19 public inquiry.
Explaining the message he sent to the journalist, he said: "Last night, I was accused of sending menacing messages to Isabel. This is also wrong.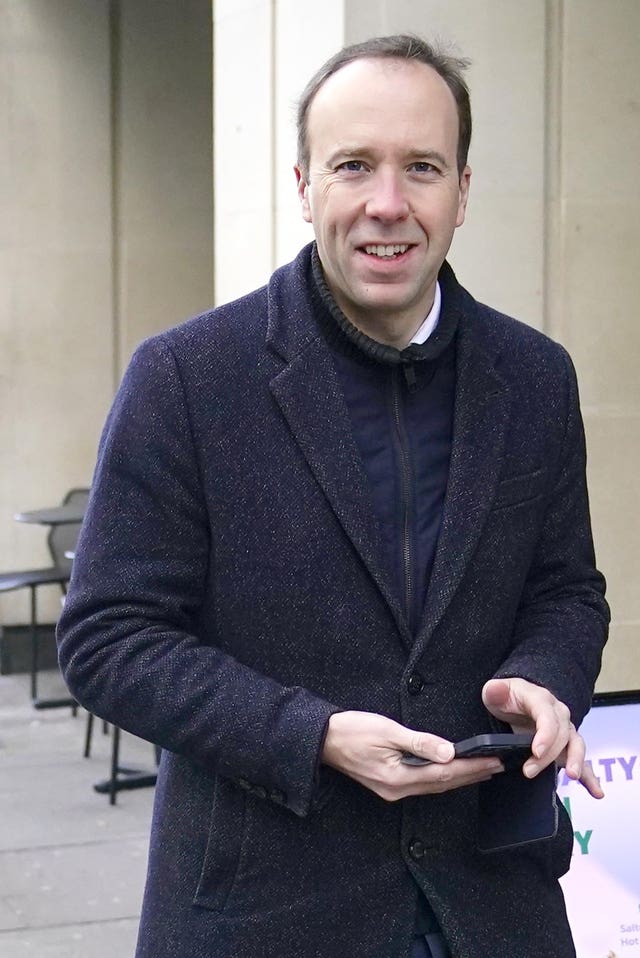 Ms Oakeshott said she would not get involved in a "slanging match" with Mr Hancock "because it wouldn't be pretty".
"He can threaten me all he likes," she told BBC Radio 4's Today.
"There are plenty of things I can say about his behaviour, by the way, that I'm not going to do – at least not at this stage – because this is not about Matt Hancock. It is so much bigger than that."
Pressed on her claim about the message he sent her, Ms Oakeshott said: "I'm saying that he sent me a message at 1.20am in the morning. It wasn't a pleasant message."
Explaining why she had breached a non-disclosure agreement to hand the cache of WhatsApp messages to the Telegraph, she said it was not motivated by money.
"Anyone who thinks I did this for money must be utterly insane," she said.
"This is about the millions of people, every one of us in this country that were adversely affected by the catastrophic decisions to lock down this country repeatedly, often on the flimsiest of evidence for political reasons."
The latest revelations from the collection of more than 100,000 WhatsApp messages show Mr Hancock was involved in a bitter behind-the-scenes clash with then-education secretary Sir Gavin Williamson over moves to keep schools open during the Covid pandemic.
Mr Hancock and Emma Dean, a special adviser, communicated during a Zoom meeting in which Sir Gavin convinced the prime minister the January reopening should go ahead despite concerns about the Covid wave then gripping the country.
Ms Dean said the education secretary was "freaking out", adding: "You can tell he isn't being wholly rational. Just by his body language."
Mr Hancock replied: "I'm having to turn the volume down."
At the end of the meeting, Mr Hancock said: "I want to find a way, Gavin having won the day, of actually preventing a policy car crash when the kids spread the disease in January. And for that we must now fight a rearguard action."
The Telegraph said the messages show he then contacted Dan Rosenfield, Mr Johnson's chief of staff, to begin his attempt to have schools closed before children returned, providing him with his private email address.
In the event, on January 4, after many younger children had returned to classes for a single day, Mr Johnson announced schools would close and exams would be cancelled amid a national lockdown. They did not reopen until March 8.