Police in the Constance Marten and Mark Gordon investigation believe a baby found in woodland in Brighton "may have been dead for some time".
Officers have also been unable to confirm the infant's gender after the remains were found on Wednesday, and a post-mortem has not yet taken place.
It is "too early" to provide a specific date of death, the Metropolitan Police said, adding that the infant has been dead for "several weeks".
He said: "At this stage we have not yet been able to confirm the baby's gender and post-mortem examination has not yet taken place.
"Despite this, based on our inquiries we've carried out so far, we believe sadly the baby may have been dead for some time before they were found.
"It is too early for us to provide a more specific date.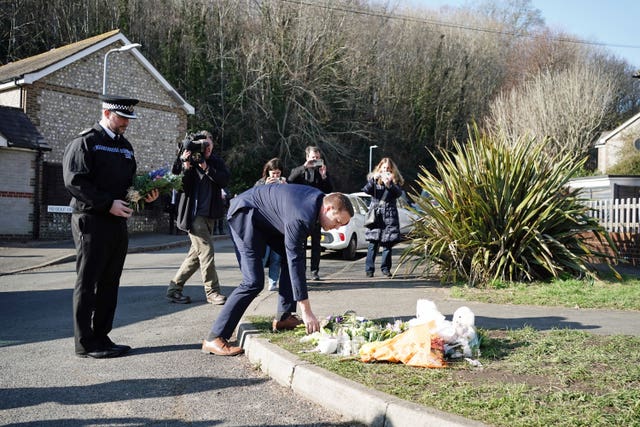 The IOPC said in a statement that it is "currently assessing the referral to determine what, if any, further action is required from us".
Det Supt Basford added that officers investigating the case are "devastated" by its outcome as he confirmed Marten and Gordon remain in custody – with the warrant for their detention extended until Thursday evening.
"We are truly devastated by the outcome and we know this emotion is being felt here in Brighton and across the country today," he said.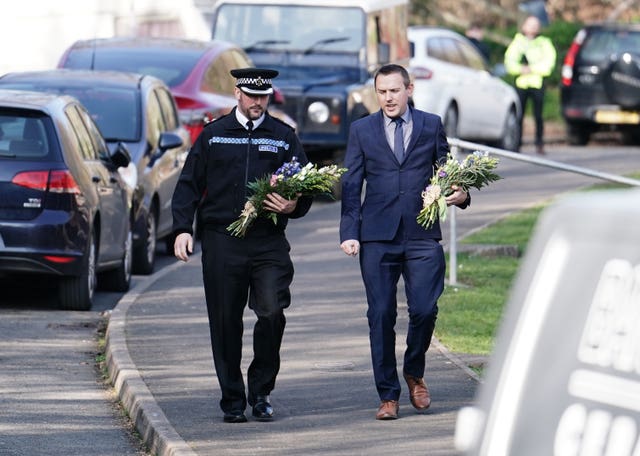 Chief Superintendent James Collis of Sussex Police said the investigation has reached a "new phase" and the police presence around Brighton will be scaled back.
He added that officers have been "overwhelmed by kind messages and support" from the public and thanked "the huge number of people who have helped or offered to help in any way that they can".
Marten, 35, and Gordon, 48, were arrested on Monday on suspicion of child neglect after a passer-by spotted them in Brighton, and they were re-arrested on suspicion of gross negligence manslaughter the following day.
The community remained in shock as the probe continued in Brighton on Thursday.
A member of the public said they "should have followed" the baby's "cries" in a card they left at the scene.
The anonymous message read: "RIP little darling, am so traumatised. I should have followed your cries."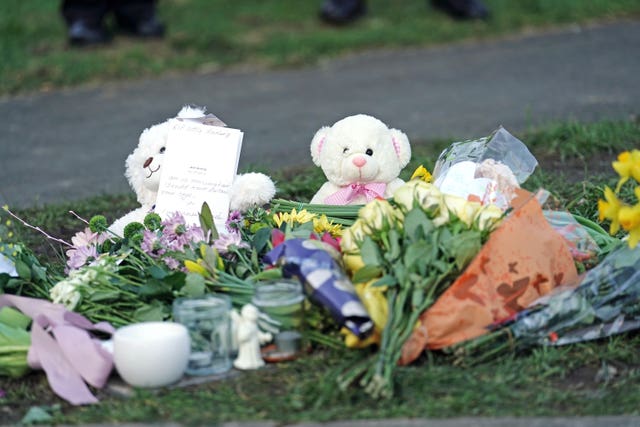 Julia, 83, whose house overlooks the woodland said: "I was having dinner and my granddaughter said 'they have found the baby.'
"I looked out of the window and said 'they must have found the baby at the back.'
"They had the forensics out in tents, there were half a dozen people and there were two white tents.
"I think they found the baby right opposite my bedroom.
"It is very upsetting, we were all in tears last night."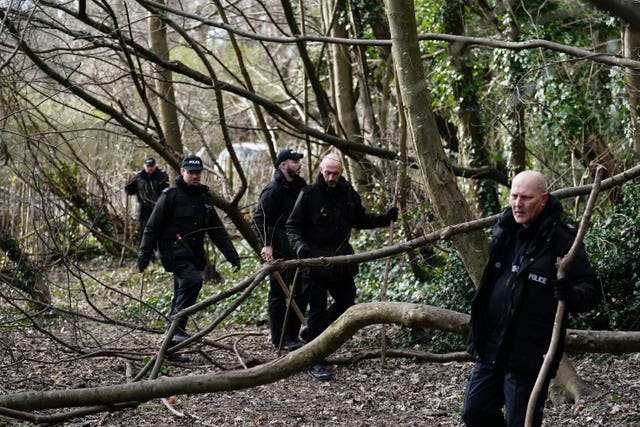 "I saw the news that the baby had been found and then half an hour later there were all the lights at the back of the house.
"It is going to make it very difficult to look out of my bedroom window now. I did it this morning and I burst into tears. It is heart-breaking."
The mother-of-three also laid flowers at the scene in the baby's memory.
She added: "It is just a sign of respect, it is just something you would do.
"This baby was loved by the whole community, it was loved by our community. The whole community is completely crushed."
Well-wishers laid flowers, teddy bears and cards at the scene to pay their respects.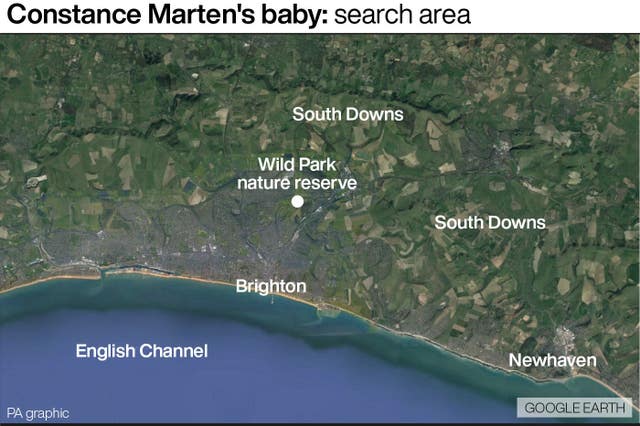 She told PA: "When we heard the news last night it was extremely upsetting and I felt sort of overcome with emotion, so I told my family I would come and lay some flowers today just to express our sympathies.
"That baby has been acknowledged by many people throughout the country.
"Situations like this don't happen in our community and it's a massive shock."
One mother-of-two, 37, who did not want to be named told PA: "Parents are concerned about what they are hearing and what is going to be said at school.
"Everyone is a bit in shock, we can't quite believe it."
Lilia Robertson, 48, told PA: "It is awful. We have got young children who have been questioning what is happening.
"I feel worried about going into the wood and that's where I would normally walk."
On Thursday, a cordon was in place at allotments which were at the centre of Wednesday's search.
They were still being swept by officers from the Metropolitan Police, which is leading the investigation.
A cordon on Golf Drive had been removed by Thursday afternoon.