Bank of England boss Andrew Bailey has said interest rates may need to rise further to keep sky-high inflation in check, but stressed that "nothing is decided".
The Bank's governor said that inflation has eased slightly as expected, but "remains much too high" and is putting families and businesses under real strain.
In a speech at a cost-of-living conference, he said that since the Bank's last meeting in early February, UK economic activity has been a little stronger, but he said wages were also rising firmly, which is adding to inflation pressures.
Mr Bailey said: "Some further increase in Bank Rate may turn out to be appropriate, but nothing is decided.
"The incoming data will add to the overall picture of the economy and the outlook for inflation, and that will inform our policy decisions."
He added: "At this stage, I would caution against suggesting either that we are done with increasing Bank Rate, or that we will inevitably need to do more."
He warned that the Bank faces a difficult balancing act.
"If we do too little with interest rates now, we will only have to do more later on. The experience of the 1970s taught us that important lesson.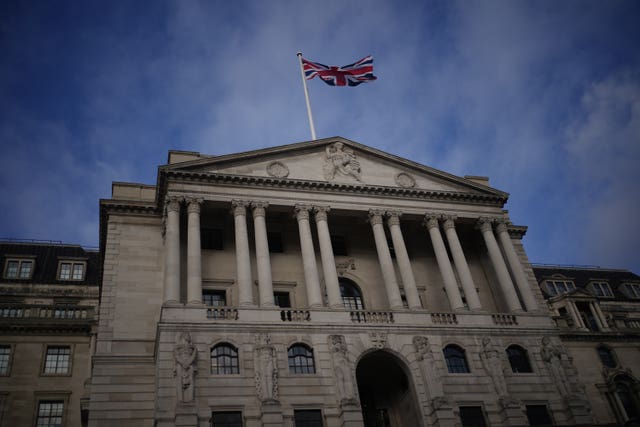 He told the conference in London that the Bank's move to increase rates from 0.1% in December 2021 to 4% currently cannot immediately ease "unprecedented" rises in food prices or the energy bill shock that many families have faced over the past year since Russia's invasion of Ukraine.
"People should not have to worry about inflation in this way," he said.
"I am afraid monetary policy cannot make the shock to our national real income go away.
"But what monetary policy can – and must – do is to make sure that the inflation that has come to us from abroad does not become lasting inflation generated at home.
"Homemade inflation will not make us any better off as a country. Those with weak bargaining power will fall further behind.
"That is why we have increased Bank Rate."
Mr Bailey said that markets expect energy prices to fall further in 2023 and that Ofgem's price cap would likely drop below the Government's energy price guarantee – set at £3,000 from April – but he stressed the outlook for 2024 is "more uncertain".
"Energy bills will start to drag directly on overall annual consumer price inflation," he said.
"But as you can see, this does not mean that we should expect household energy bills to come down to previous levels any time soon.
"And from a cost-of living perspective, it is the level of what people have to pay that matters.
"There will be some relief, but energy bills will remain a challenge for many people, particularly for those on lower incomes."