The parents of a 16-year-old girl with disabilities who died after being severely neglected by them told a court they "lacked support" from authorities.
Sarah Lloyd-Jones, 40, and Alun Titford, 45, have both been jailed for the gross negligence manslaughter of their daughter, Kaylea Titford, 16.
Her body was discovered in squalid conditions, in soiled clothing and bed linen, in her bedroom at the family home in Newtown, Powys, in October 2020.
During their sentencing at Swansea Crown Court on Wednesday, lawyers representing her parents told judge Mr Justice Griffiths that the pair did not have adequate support from social services.
A child practice review is due to be carried out in relation to Kaylea's death.
The judge said: "There was a history of missed appointments. Some of these ended the provision of relevant services, because professionals took the view that there was no point in scheduling appointments which were not being attended.
"Both defendants were aware that help was available from a variety of agencies, but they did not make full use of that help as time went on.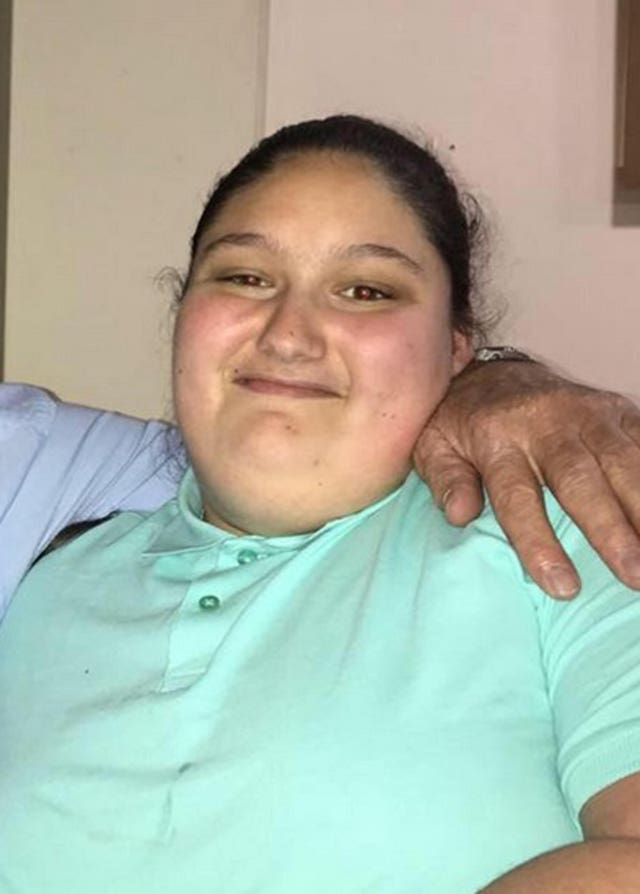 "The whole burden of looking after her therefore fell on them, but this was not for reasons beyond their control. It was part of their gross negligence towards the wellbeing of their daughter."
He later said: "I do not accept that any blame that may have attached to outside agencies for not being more proactive can be used to reduce the defendants' primary responsibility, as parents, to reach out for the help which they knew – from experience – was available.
"Help was there for the taking. It was there for the asking. It had been given before. Both defendants completely neglected to get the help that Kaylea needed and sometimes it was ignored when offered."
The judge described how Kaylea was a "fiercely independent" child and accomplished wheelchair user who attended mainstream school.
He said she died after "shocking and prolonged neglect" by her parents during the Covid-19 lockdown of 2020.
Representing Lloyd-Jones, Lewis Power KC said his client realised her inaction had led to her daughter's death.
Mr Power told the court: "During the lockdown period, when so many people suffered not just mentally but in socialisation, she became gradually overwhelmed.
"Her coping strategies, coupled with lockdown, led her to develop major depression and she was no longer able to care for her daughter's needs.
"It escalated to the horrendous situation where she withdrew from her everyday responsibilities and led to the catastrophic outcome."
He said Lloyd-Jones did not seek to blame others for what had happened and was remorseful.
"She is a lady of good character. A lady who has expressed genuine remorse and contrition and who lacked the necessary support from her husband and social services," Mr Power told the court.
However, the judge interjected that the evidence did not point to Lloyd-Jones lacking support but, rather, not accepting it.
David Elias KC, representing Titford, suggested that the parents – who had six children together – had been "let down" by authorities.
"This is a family with a man working for a removal company 50 hours a week on average and a woman looking after all the children and working as a carer in the community in the lockdown," he said.
"A care package was needed and it should not have needed to be asked for it. They should have been offered it and were not."