Equalities Minister Kemi Badenoch dismissed suggestions that the menopause should be given a special legally protected status.
She argued women could already make use of anti-discrimination measures based on age, sex and disability.
She said the menopause was on a long list of characteristics that campaigners had claimed should be written into the Equality Act, including "having ginger hair" or "being short".
Ms Badenoch was responding to a call by the Commons Women and Equalities Committee to consult on adding menopause to the Equality Act list.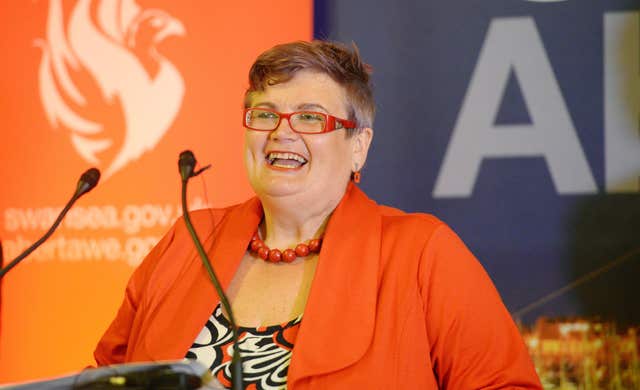 "We have so many things that people ask for for protected characteristics – carers, single people, having ginger hair, being short, all sorts of things that people ask for as protected characteristics.
"Creating a new special characteristic for the menopause is a complete misunderstanding of what protected characteristics are, they are immutable characteristics, we have nine of them that cover everyone.
"The menopause can be dealt with, alongside three existing ones: age, sex, and disability, because it is a health condition and many disabilities are health conditions."
In a barbed comment Labour MP Carolyn Harris told the minister: "I think your commitment to women has been displayed quite adequately this afternoon."
Ms Badenoch replied: "We are free to have disagreements on how to deal with the menopause, but that in and of itself is not a display of my commitment to women. I think women know exactly how committed I am to women's rights."
"The menopause is a condition that all women will go through at a particular age, so the menopause is not a disability.
"However, a particular woman's experience of the menopause, which can be a health condition, can be so extreme as to qualify for a disability."
Ms Badenoch was also questioned about the timetable for government plans to ban LGBT conversion practices.
A draft bill was promised "shortly" in January, after lengthy wrangling about the ban on  conversion practices, which was first promised in 2018.
Ms Badenoch told MPs the draft legislation would be published "in due course" and she was "pleased with the progress".
Asked what message was being sent by the delay, she said: "The message we are sending is that we are doing this properly, that this isn't virtue signalling, fly-by-night legislation that will create problems, particularly for that community of people."
She also claimed that public opinion was on the UK Government's side in its row with Scottish ministers over gender recognition reform.
"It's very evident that public opinion is on the side of the UK Government and I think it will become more evident whether we see a challenge to the Section 35 (order) or not," she said.