A student who raised £185,000 by doing all 102 Olympic sports over the 17 days of the Tokyo Games has been made an MBE by the Princess Royal.
Charlotte Nichols, 23, and her friend Stuart Bates, who was unable to attend the investiture ceremony due to illness, took part in sports including horse riding, the pole vault, sailing and climbing.
They completed a triathlon, marathon, 50km speed walk, 10km swim and 240km road cycle.
The duo set out to raise £10,000 for the Motor Neurone Disease Association (MNDA) and named the challenge "the Spennylympics" in memory of Stuart's brother Spenny, who died from the disease.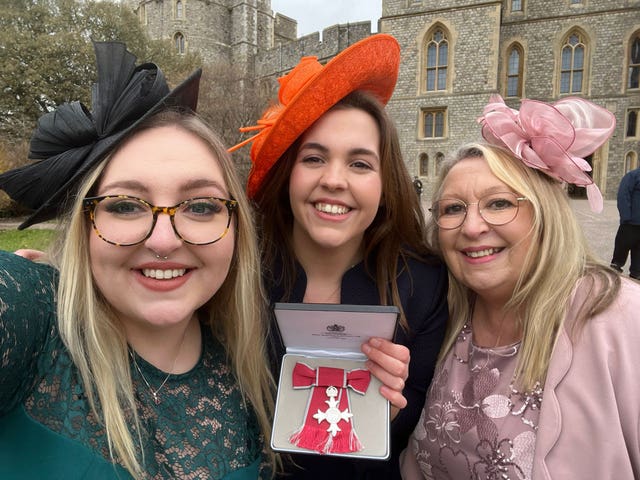 The University of Bristol medicine student said: "It was an incredible experience to attend Windsor Castle today to receive my MBE medal.
"It was so special to meet the Princess Royal, especially as she is the royal patron of the MNDA.
"It was lovely to talk to her about our fundraising – she was so knowledgeable about the MNDA and what we had done, and she was particularly excited to hear about the horse riding events.
"It was a real shame not to have Stuart there with me, as we went through so much together to achieve this.
"It was really special to have my family there, though – I still can't quite believe that this is all real."
Ms Nichols was joined at Windsor Castle by her parents, Sally and Steve Nichols, and sister Ciara Nichols.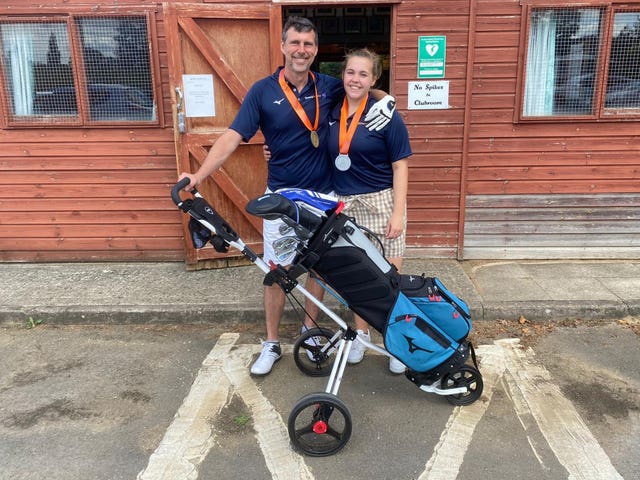 "It was a tribute to my brother Spenny, who was the driving factor behind all of this.
"I know Spenny would be incredibly proud, but he'd also see the humour of it: going to castles isn't the kind of thing that happens to families like us.
"When I was with Spenny in the hospice we'd talk a lot about his fundraising for the MNDA, and I know he wanted us to carry that on. To be able to do that is a great feeling."
Their challenge struck a note with the British public and led to thousands of headlines and hundreds of TV and radio interviews, including TV appearances in more than 50 countries.
For their fundraising efforts they were invited to attend the Queen's funeral.
They were seated next to Winston Churchill's grandson and watched as some of the world's most important and famous people entered Westminster Abbey to pay their respects.
Ms Nichols is in her fourth year studying for her finals while doing placements in several hospitals and raising money for a children's cancer charity.
Currently in paediatrics, she plans to become an orthopaedic surgeon once she has graduated.
"It was a bit surreal asking my placement supervisor if I could have the day off to collect my MBE from Windsor Castle – they had no idea we'd done Spennylympics," she said.
"I haven't really changed my name to Charlotte Nichols MBE anywhere, I think the only place I have is my Tesco Clubcard."