An MP revealed she dressed up as Baroness Betty Boothroyd on her fourth birthday, as she was "absolutely obsessed" with her.
Labour's Charlotte Nichols shared the anecdote in the Commons during a special session to honour Lady Boothroyd's life, with tributes pouring in from across the political spectrum.
The Warrington North MP told the lower chamber about the "particularly profound impact" the former Commons speaker had on her life, even if she never actually met her.
"I absolutely idolised Betty Boothroyd as a young child", she said as she revealed she used to come home from school wanting to watch her on television.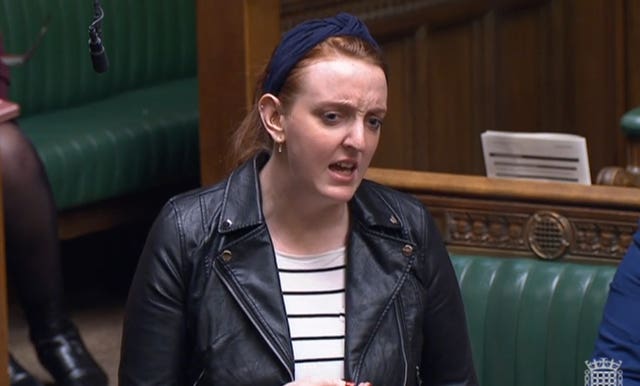 She added: "And there's a picture of me on my fourth birthday, where we were allowed… at the nursery that I went to you were allowed to go in fancy dress on your birthday, and I demanded that my parents allow me to dress as Betty Boothroyd to go into nursery that day.
"As I said, she was an idol."
The anecdote earned peals of laughter from MPs.
Ms Nichols later said she once saw Lady Boothroyd in the tea room in Westminster but "couldn't get anything out" and "couldn't even introduce myself to say hello".
She concluded her speech, saying: "Yesterday hearing the news I know that I'll never now get that opportunity.
"So I suppose what I've taken away from a lot of the tributes and things that I've heard today from people who did have that personal relationship, was probably the fact that she would have loved it if I came to tell her this story.
"And the importance actually for all of us when you do get the opportunity to meet your heroes to say hello and to tell them just how much they mean to you because you never know when you are next going to get the opportunity or if as in my case, you'll ever get it."