A walrus has been spotted basking in the sun on the west coast of Scotland.
Creel fisherman Lorn MacRae came across the Arctic animal hauled out on rocks in the Treshnish Isles, near the Isle of Mull, on Monday.
Based on photographs taken of the visitor, the Hebridean Whale and Dolphin Trust (HWDT) described the walrus as "massive".
It is not the first time the creatures have been spotted around the UK's coastline.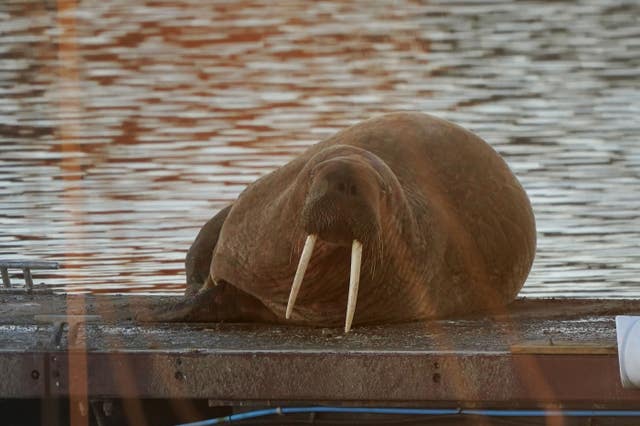 HWDT, a marine charity that has been monitoring wildlife off Scotland's west coast for more than 25 years, said Monday's sighting was the first record of a walrus on its database.
The group has asked anyone who encounters the walrus to report the sighting on the app Whale Track.
This will allow the animal's movements and overall health to be monitored.