A co-founder of the Terrence Higgins Trust who has been made an OBE has said Diana, Princess of Wales's support in the 1980s made him feel like the HIV charity was "doing the right thing".
The trust, which initially raised funds for research and awareness, was set up after Martyn Butler's friend Terry died from an Aids-related illness in 1982, and was named in his honour.
Mr Butler received his OBE award for services to charity and public health at Windsor Castle on Tuesday.
Recalling the difficulty of the work in the 1980s when stigma and homophobia were rife, Mr Butler said: "Having an advocate like Diana made me feel as if we weren't insane – we were doing the right thing."
He added that Diana had been well known for "creeping" into hospices to chat with patients in the early hours of the morning.
He said: "From Princess Margaret, to Princess Diana, to Prince Harry to Prince William, they have all supported the Terrence Higgins Trust over the past 40 years and we still to this day feel the effect that Diana has in the way that we treat and look after people with HIV.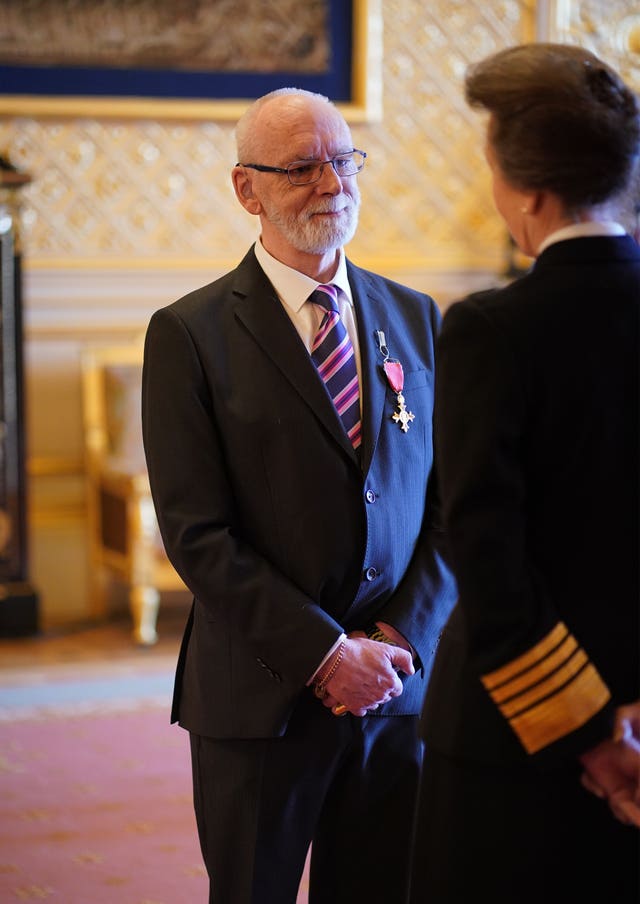 He said he surprised the Princess Royal by "turning the tables" and thanking her during the investiture ceremony, and she said something along the lines of, "Oh gosh, thank you so much."
He called the award a "huge honour" and told PA he received it on behalf of all those involved in the Terrence Higgins Trust.
The trust's founders hoped that naming the charity after Terry would personalise and humanise Aids in a public way.
Asked if they had been successful, Mr Butler said: "I think I will only ever feel successful when there is no need for the Terrence Higgins Trust.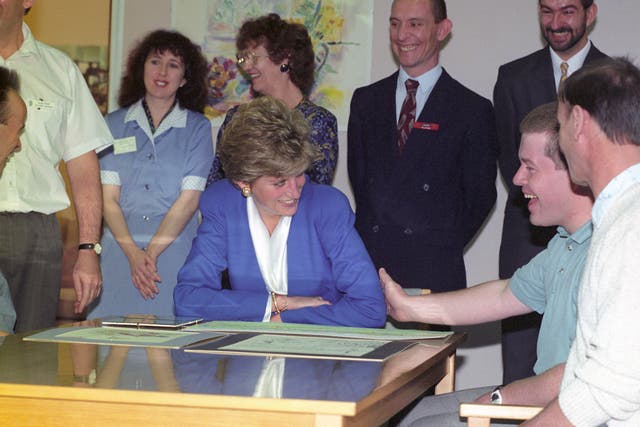 But he hailed medical advances in the treatment of HIV over the last 40 years.
"I have seen dying men get out of bed and walk again," Mr Butler said.
He called it a huge difference compared with a time when he "buried" many of his friends.
Mr Butler told PA he wants to stop all new infections of HIV by the end of the year.