Rishi Sunak has told Tory MPs to give the Democratic Unionist Party (DUP) "time and space" to consider his Brexit deal as they were warned it is the best offer they will get.
The Prime Minister said he was "confident" they would back it as he urged colleagues not to create another "Westminster drama" after his new Windsor agreement for Northern Ireland was broadly welcomed.
But Conservatives were waiting with "bated breath" to see if the DUP will back the deal, which is hoped to restore powersharing to Stormont after a year-long absence.
He was understood to have told Conservative colleagues he had "spent a lot of time" with DUP leader Sir Jeffrey Donaldson, whose party walked out of Stormont in protest at Boris Johnson's Northern Ireland Protocol.
"And I would just say one thing to you all: we should give him and the DUP time and space," Mr Sunak said as he acknowledged a "spectrum of views" within the unionist party.
"So let's not pressure them for an instant answer," Mr Sunak added. "Let's also remember that the last thing the public want is another Westminster drama."
The framework removes the protocol's barriers on trade across the Irish Sea and hands a "veto" to politicians in Stormont on EU law – a set of concessions from Brussels that went further than many expected.
It was being argued that any resistance to the deal will not result in changes to the framework as reopening an agreement which took months to negotiate is not seen as a workable solution.
With opposition parties offering support, there is little chance of it failing to receive support in Parliament when put to a vote, so the DUP will not be effectively handed a veto over the process.
Speaking to reporters after the 1922 meeting, Northern Ireland Office minister Steve Baker said: "I cannot see how we will get better than this… this is the deal."
The arch-Brexiteer, who helped sink Theresa May's premiership over her Brexit wranglings, added: "I'm really clear: there isn't a different deal available, this is what's been negotiated and it's good."
He said colleagues in the meeting were "clearly concerned" about whether the DUP will reenter powersharing after they walked out over issues including trade barriers imposed by the protocol.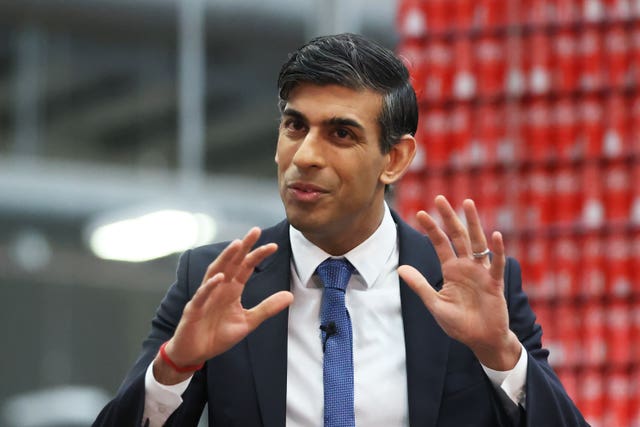 "People are worried about the DUP but there's an earnest sense of relief and support. I think we all believe he's done it but now we just wait with bated breath to see if the DUP agrees," he said.
"I recognise this is a very difficult time for the DUP, they've got hard choices to make but I believe in the end they will agree with me that this is a good deal for the union in all the circumstances."
The European Research Group (ERG) of Tory Brexiteers heard from Sir Jeffrey at a meeting on Tuesday evening, when they appointed a so-called "star chamber" of lawyers to scrutinise the agreement.
ERG chairman Mark Francois said it will take "around a fortnight" for the "legal eagles" to carry out their audit.
He said the PM takes a "steady and sensible pace" when asked if he fears Mr Sunak holding a vote before the group's legal analysis is published.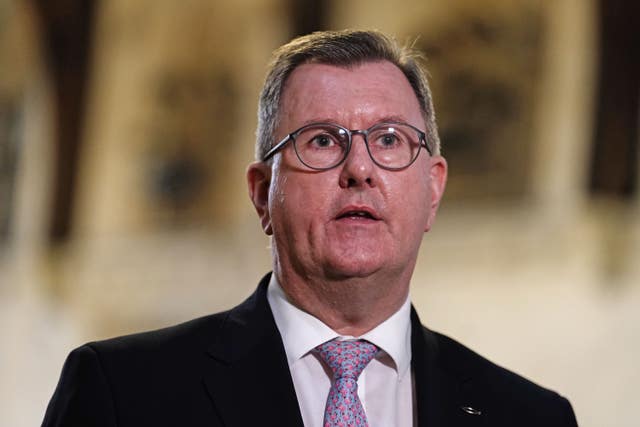 The Conservative peer conceded it contains improvements but argued it is only "slightly amended" so regulations from Brussels "bite less tightly".
Writing in the Telegraph, he said: "That is worth having, but it isn't taking back control. Indeed, it may entrench the protocol superstructure rather than weaken it.
"That doesn't mean the deal shouldn't go ahead. It will help. But it won't remove the underlying tensions, even if the DUP does decide to go back into Stormont."
On a visit to Lisburn's Coca-Cola factory, Mr Sunak said his new deal will create "the world's most exciting economic zone" – with access to EU and UK markets.
The Prime Minister will continue efforts to win over Tory Eurosceptics and Mr Johnson, who is yet to give a verdict on the new deal, which replaces the protocol he negotiated.
Mr Sunak indicated he had discussed the deal with his predecessor, telling BBC Radio 4's Today programme: "Of course I speak to the former prime minister."