Children born via sperm or egg donation may not need to wait until their reach adulthood to find out information about their biological parents under proposed changes to the law.
At present donor-conceived children cannot obtain information about their biological parents until they are 18.
But the Human Fertilisation and Embryology Authority (HFEA) said the law should be updated so this information can be made available after the birth of a child, should the donor choose.
Parents would need to decide at the point of treatment whether they would like to choose a donor who is identifiable before or after their future child turns 18.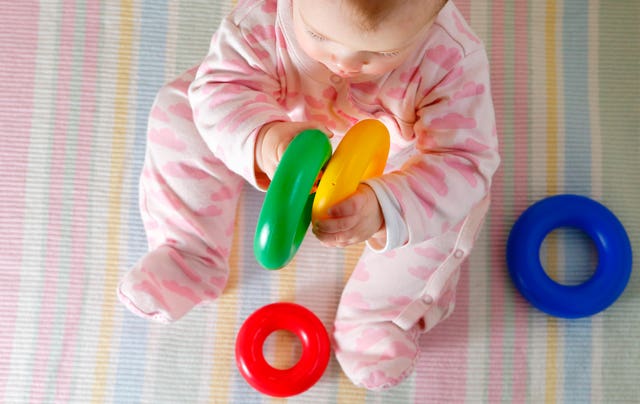 The HFEA also wants more power to regulate "add on" treatments – the optional extras offered by some clinics which can cost patients thousands of pounds.
Some fertility clinics point patients to sister companies which offer health, wellness and dietary advice.
The HFEA has proposed it should have more power to regulate these extra treatments.
Last year the Competition and Markets Authority warned that fertility clinics were failing to provide information about the evidence for, or risks associated with, treatment add-ons.
It said the add-ons can cost up to £2,500 per cycle.
The new HFEA consultation document states: "Some activities marketed as fertility treatments, but not covered by the Act, take place outside of HFEA licensed clinics.
"Some of these services might be in 'wellness' clinics, or they might be offered by introduction services advertised online.
Experts have suggested that the law which governs fertility treatments in the UK, which is 30 years old, is outdated.
The HFEA said that the Act is "silent on patient care" as it called for the ability to take "proportionate action where patient safety is at risk".
Meanwhile, the HFEA said it should be given the option to fine poorly performing clinics, saying its current range of sanctions are "limited".
It also called for the sharing of patient records between GPs and fertility clinics.
HFEA chairwoman Julia Chain said: "Much of the fertility law has stood the test of time remarkably well but modern fertility practice, emerging possibilities in research that could benefit patients and the changing expectations of donors and of families, are not reflected in the sector's 30-year-old law.
"The HFE Act is the cornerstone of fertility regulation enforced by the HFEA to ensure clinics provide services to patients that are safe and of a high standard; we are uniquely positioned to see where the law works well and where it doesn't.
"With input from an expert advisory group, we have identified where the law needs to be modernised in the interests of patients and their families.
"However, it's important to note that any decision to update the law is for the Government and ultimately Parliament to decide."
She added: "There is great care being offered in both the NHS and private sector.
"But the enforcement powers we currently have – suspending or removing a licence – are too slow and blunt.
"We need a more agile and gradual approach like other regulators which help shape clinic behaviour and address serious non-compliance quickly.
"A good example of this is with treatment add-ons. As noted in the recent Women's Health Strategy, changes to the HFEA's regulatory powers may be needed to ensure only treatments that have been proven to be effective are recommended by clinics.
"We also want patients to be at the heart of fertility law – the HFE Act. It should acknowledge the quality of patient care as a key outcome, making the law more patient centred and in line with modern day medicine."
Each year around 60,000 patients use fertility services in the UK and in England some 60% of patients will pay for their own treatment.
"Healthcare and society have changed in the last three decades and modernising the law can bring benefits for patients and their families."
A Department of Health and Social Care spokesman said: "We recognise parts of the Human Fertilisation and Embryology Act are in need of modernisation.
"As a first step, we have asked the HFEA to undertake a stakeholder consultation about the priorities for reform, which we look forward to reviewing once complete."
The HFEA consultation opened on February 28 and will run for six weeks on the regulator's website. It will submit its recommendations for law changes to the Department for Health and Social Care by the end of the year.