Aristocrat Constance Marten and her partner Mark Gordon have been further arrested on suspicion of gross negligence manslaughter as police hopes of finding their baby begin to fade.
The pair were arrested in Brighton on Monday on suspicion of child neglect after several weeks avoiding the police, but the child was not with them.
A "diligent" member of the public, who had seen media reports about the couple, phoned 999 after witnessing them withdraw cash from a convenience store in Hollingbury Place shortly before 9.30pm.
Officers arrived six minutes later, with Marten and Gordon being detained on nearby Stanmer Villas.
Detective Superintendent Lewis Basford said police still hoped to find the child safe and well, with a helicopter, sniffer dogs, thermal imaging cameras and drones all being used in the search.
However, confirming Marten and Gordon had been re-arrested on suspicion of gross negligence manslaughter, Mr Basford said police had to consider the possibility the child had "come to harm".
He said officers had received no information about the welfare or location of the child since the pair were detained.
Mr Basford said: "We have had a significant period of time in custody facility with both Constance and Mark.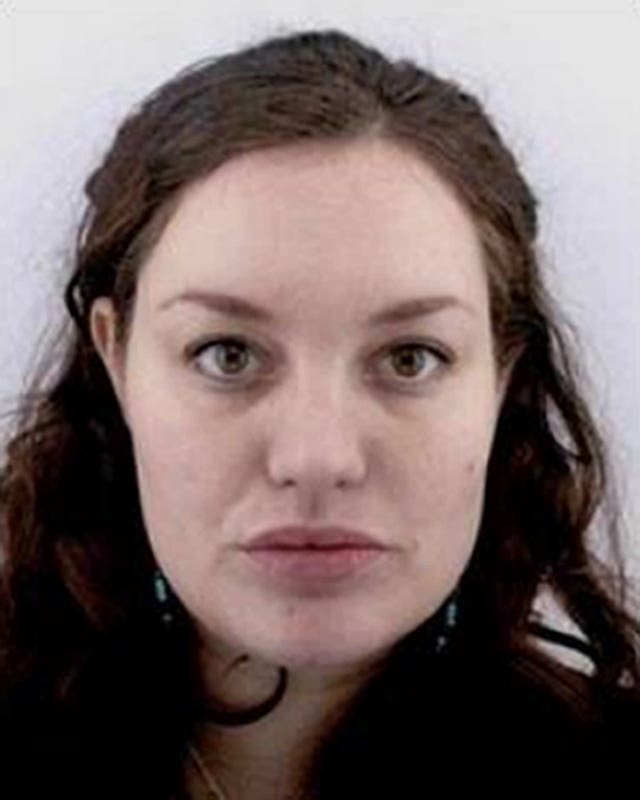 "I can now confirm that they have been further arrested on suspicion of gross negligence manslaughter and that they remain in custody at police stations in Sussex.
"The baby was not with them and we have not found the baby as yet."
The lengthy police search for Marten, 35, and Gordon, 48, began on January 5 when their car was found on fire abandoned next to the M61 in Bolton.
They used taxis to first travel to Liverpool, then Harwich in Essex, and on to east London, before arriving in Sussex on January 8.
Mr Basford said officers are looking into footage shared online of Gordon seen with a stick before he was arrested – adding that there was sufficient intelligence to suggest the pair had spent most of their time in outdoor open spaces while avoiding police.
The officer conceded the cold weather meant they had to be open to the investigation not "ending in the way we would like".
The infant was born in early January and has had no medical attention since then, with its parents sleeping rough in freezing temperatures much of the time.
Earlier on Tuesday, Mr Basford said police were yet to locate items bought by Marten and Gordon at Argos on January 7 – adding: "We would still say we are actively looking for those."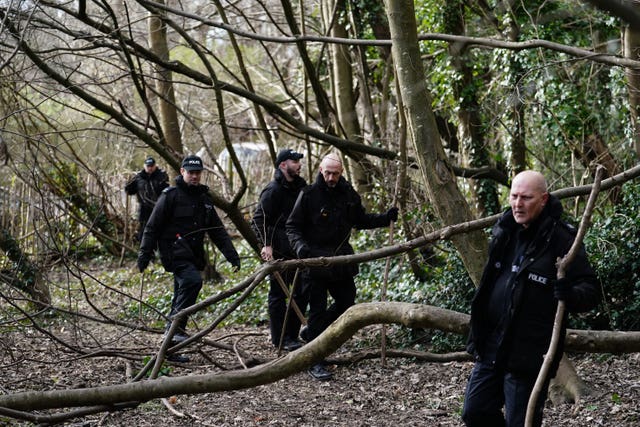 Napier Marten told the Independent he loves his daughter but it would have been "far better" if she and Gordon had handed themselves in earlier.
Marten, who is from a wealthy aristocratic family, was a promising drama student when she met Gordon in 2016.
Since then the couple have led an isolated life and, in September, as Marten's pregnancy progressed, began moving around rental flats.
Gordon served 20 years in prison in the US for rape and battery committed when he was 14.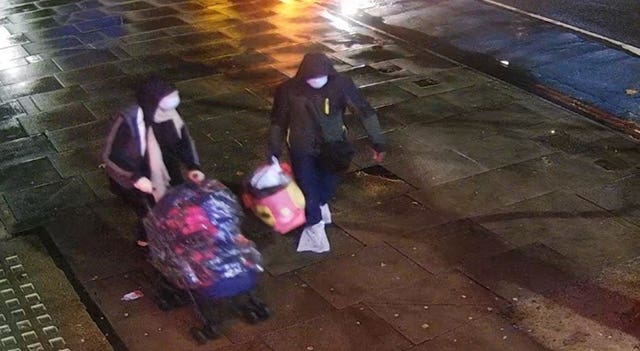 In an appeal a week ago, Shereen Nimmo, director of midwifery for Barts Health NHS Trust, urged the couple to bring the baby in for checks.
She said: "You're putting your baby at risk by not accessing medical care, so it's really important that you come and see a midwife, doctor or another healthcare professional as soon as possible.
"Please do the right thing for your baby and go to your nearest healthcare facility so my caring colleagues can take care of you and your baby. All we want to do is help you."
Anyone who may be able to assist in the search for the couple's baby is urged to contact 999.