A taxi driver who acted as "courier" for a criminal cross-Channel operation smuggling Vietnamese people into the UK using a "conveyor belt" of lorries has avoided jail.
"Trusted" Habib Behsodi was part of a network of people bringing people into the country illegally in the backs of lorries in the Europe-spanning enterprise – with the human cargo it helped transport referred to as "pork" and "chicken", intercepted phone messages showed.
Those being transported are thought to have paid up to £17,000 for passage by entering into a debt agreement – working off some or all of their fee by labouring in places like cannabis farms, on arrival.
A painstaking inquiry – including piecing together messages on temporary so-called burner mobile phones used by the co-conspirators – by the National Crime Agency (NCA) led to the arrest of 42-year-old Behsodi.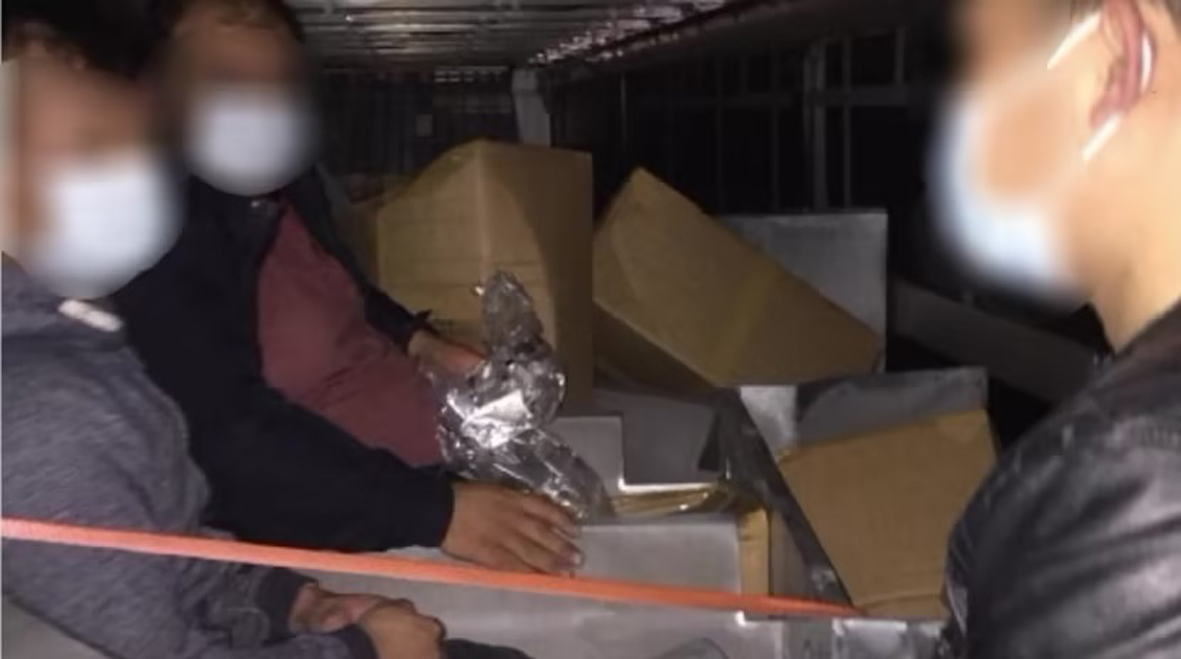 Both were found guilty of conspiring to facilitate illegal immigration.
At a sentencing hearing on Tuesday, Kelly Brocklehurst, prosecuting, said: "The movement of immigrants was something of a conveyor belt.
"As one set of migrants were either turned back in a failed attempt, or en route in a successful attempt, communications in evidence suggested that yet others were being queued up by the conspirators, in further arrangements to facilitate unlawful immigration.
"The method of transportation involved taking migrants from a safe house in Europe, often it seems by taxi, to meet up with some form of HGV."
The lorries, going by ferry or Eurotunnel, then arrived in Kent, with immigrants "off-loaded to drivers such as Behsodi".
There was evidence at trial of how one person brought in on a lorry – not carried by Behsodi – had been taken to work in a cannabis factory.
Behsodi, who lost his taxi licence on arrest and now works as a delivery driver, had claimed to have made up to £250 per trip.
He was also "trusted" on one occasion to drive a haul of cash back to Kent to hand to another co-conspirator, one of whom was arrested with £56,000 in cash.
The court heard that NCA agents, searching Behsodi's home, found more than £23,600 in cash behind a kitchen kick-board – though he claimed some of it was birthday money gifted to his daughter, while others were from legitimate passengers.
Jurors also heard evidence estimating the people brought into the UK may have "paid" £17,000 each, while there was also a suggestion a round trip with two passengers was worth £800 to the taxi drivers involved.
Barrister Danielle Barden, in mitigation, said he had fled torture, including "having boiling water poured over him by Taliban officers".
Judge Dean Kershaw responded to that mitigation, saying: "He came here essentially as an asylum seeker.
"Then involved himself in this, knowing what he went through and then didn't care as to what others might be going through."
Ms Barden, accepting her client "should have known better", urged the judge to suspend Behsodi's jail term, so he could "make recompense".
"In addition, the risks involved to those who are placed into vehicles, squeezed into the back and underneath of lorries – are enormous.
"And the people who organise it or become involved, like you, don't care for their safety.
"The only thing that is cared about is money."
He told Behsodi: "Your role was like a courier, but you were a courier of individuals who were vulnerable, and brought in for profit.
"These people were treated as commodities – but they were people, human beings."
Behsodi, he said, "played a significant role", and was "not just on the periphery", or an individual who – as the cab driver himself had claimed – had made "an honest mistake".
The judge added Behsodi had been lured by a "high level of financial gain", as proven by the find of a "huge amount of cash" stashed in his kitchen.
Mr Kershaw also said the driver had "shown no remorse" and seemed only to be regretting having "got caught".
But the judge agreed to suspend Behsodi's two-year prison sentence for 24 months, with probation work, including 200 hours of community service, after agreeing that jailing the household bread-winner would have a "huge impact" on his wife and young daughter.
"I am also satisfied your house would be taken away by the bank," he told Behsodi – who appeared close to tears.
Behsodi, through an Afghan interpreter, replied he would "solemnly affirm" to prove his "good character".
Le will be sentenced on Wednesday.