A pottery with strong royal connections has launched hand-painted commemorative mugs marking the forthcoming coronation of the King.
Staff at Emma Bridgewater, who have begun painstaking work on the pieces, which include small plates, a teapot and a half-pint mug, are expecting "big demand" from collectors, royalists and members of the public keen to own an item marking the historic moment.
The factory in Lichfield Street, Stoke-on-Trent, Staffordshire, has close ties with the royal family.
Two years later, the future King , on a tour of Stoke-on-Trent and Middleport Pottery, unveiled a plaque designed by Emma Bridgewater commemorating his visit to the Prince's Trust in Hanley.
Charles and the Queen Consort, then the Duchess of Cornwall, also visited the works in 2010.
The factory has been creating porcelain designs marking important royal events for years, including most recently for the death of the Queen in 2022.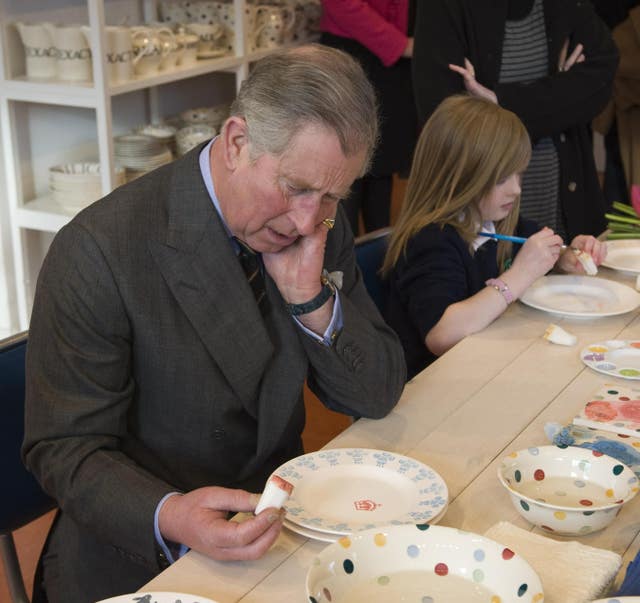 Stephen Beeston, head of production at the pottery, said: "It's very special, we have a longstanding history and tradition in the pottery industry of commemorative royal events.
"It's been a pleasure to be involved in marking King Charles III and the coronation."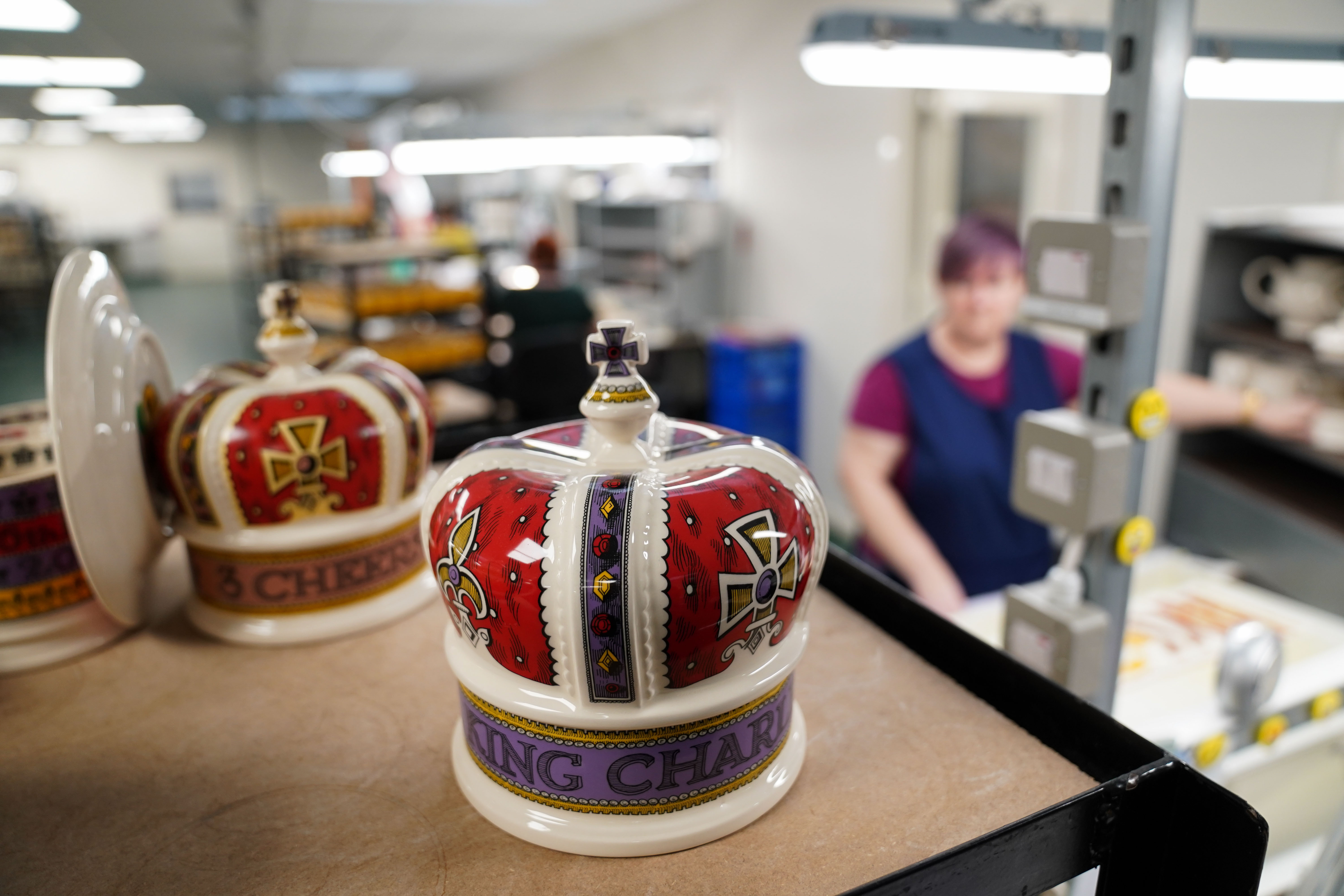 Mr Beeston said Charles has previously visited the factory, alongside the Queen Consort, in 2010, while the Princess of Wales had a tour in 2015.
He added the royal family "held a very special place here in our hearts at Emma Bridgewater".
The King has also previously visited the nearby Middleport Pottery four times, since helping save it from closure in 2011.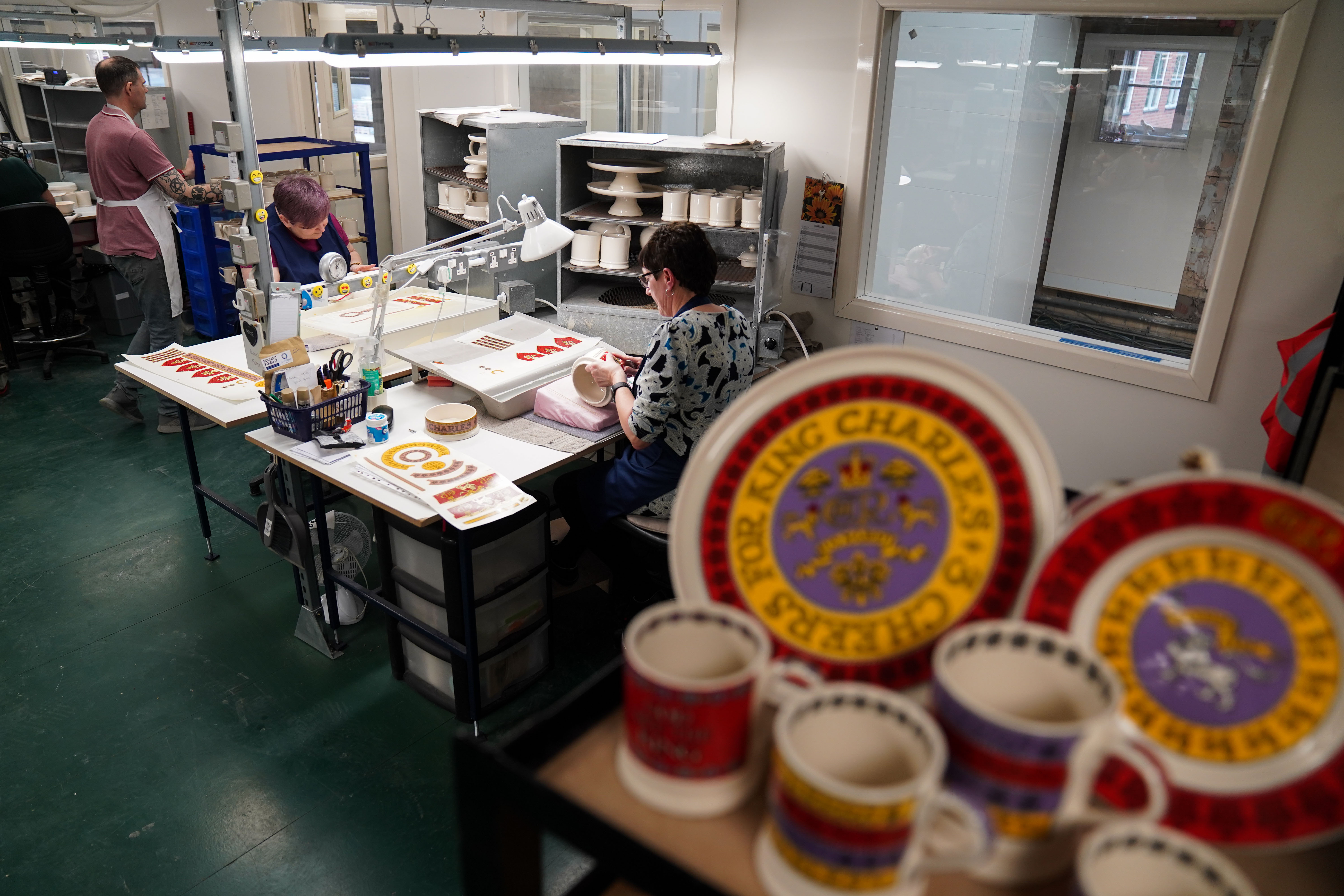 "The pottery industry has a longstanding tradition producing commemorative ware that goes back probably to the mid-17th century.
"We have the heritage here, we have the expertise, and we're very proud to be associated with the royal family."
Prices include £19 for a plate, £23 for a mug and £80 for a teapot.