Aid workers from the UK who have visited Ukraine have shared the lessons they have learned over the past 12 months, with one saying: "I have never seen those looks on people's faces before and I have spent years working in hospitals."
Nurse, midwife and humanitarian aid worker Wendy Warrington, 56, from Bury, Greater Manchester, and Liberty Rose, a 27-year-old nursing student who lives in Emsworth, Hampshire, have both visited Ukraine in the 12 months since the war started.
The pair spoke to the PA news agency about the "strength and resilience" required to assist in the embattled country, as well as their tips for how people can help as the conflict continues.
– Language skills can go a long way
Mrs Warrington visited Przemysl, Poland on 13 March 2022, before crossing into Ukraine for the first time within a week to deliver an ambulance to Mariupol and aid to Lviv, as well as help with evacuations of adults and children.
Trips to various parts of the country have become a regular part of life for the 56-year-old – she has travelled to Ukraine a number of times since the invasion.
Mrs Warrington said that being able to speak Polish and her medical background have helped during her visits.
"I got chatting to a Polish paramedic one day who was involved with taking ambulances over the border.
"He was looking for medication and we struck up a friendship and I started driving with him in an ambulance over the border, doing evacuations of children and adults and taking them to hospitals in Poland or offering medical assistance, and it evolved into a community midwife role."
Meanwhile, Ms Rose has been to western Ukraine once as part of community interest company Bridge To Unity – with the help of Polish non-governmental organisation (NGO) Zintegrowana Sluzba Ratownicza (ZSR).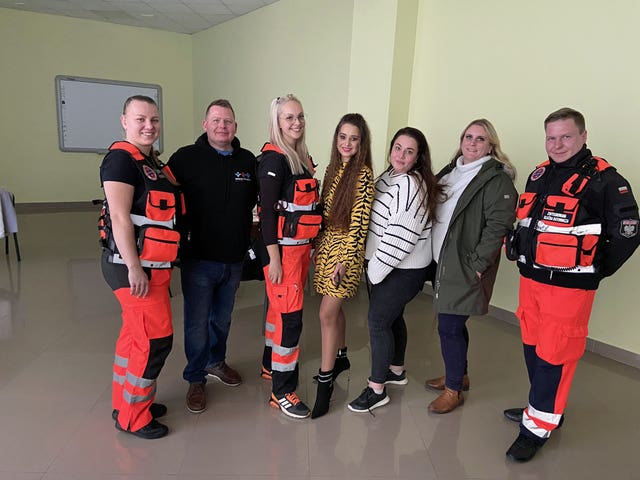 "The experience has left no doubt in my mind that I am on the Earth and following this nursing pathway to work in areas where there is conflict or natural disasters."
– Be prepared to be overcome with emotion 
Ms Rose said the scenes she witnessed in western Ukraine stuck with her when she returned to the UK.
"I knew I was going to be confronted with the human response to disaster," she said.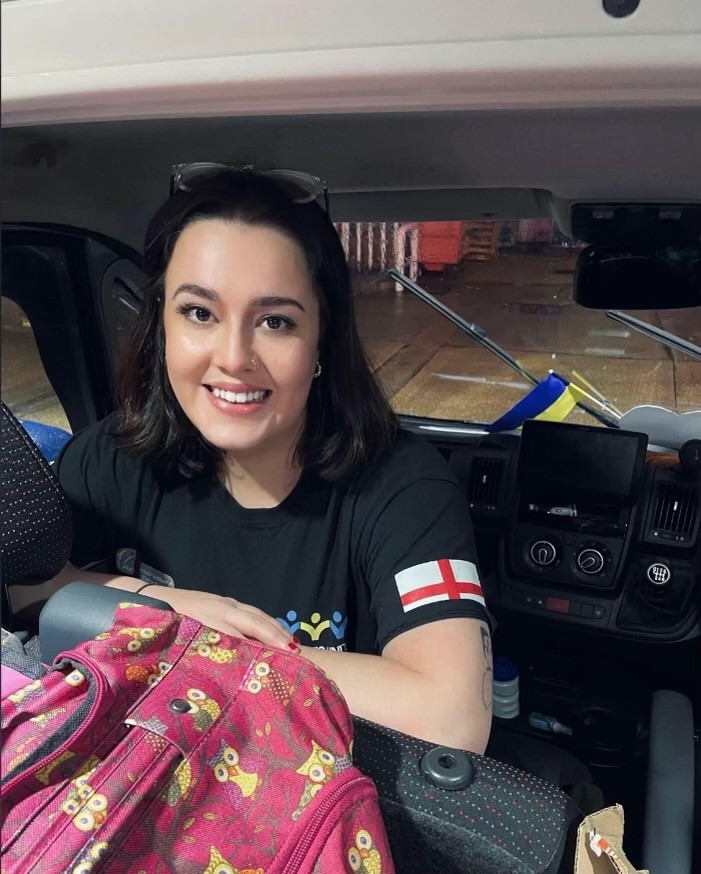 "It feels insensitive."
Mrs Warrington added that having a strong support network can help.
"Working in the NHS for over 30 years really helped me because you deal with death and bereavement," she said.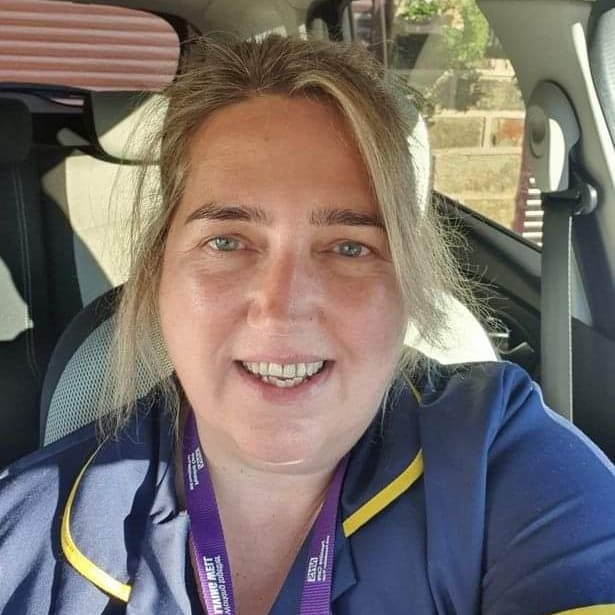 "You have to have that strength and resilience to be able to support the people who have gone through trauma themselves.
"I'm certainly not a hero, but I'm not a wimp either and that's been my mantra."
– The spirit of the Ukrainian people is strong, but it is tested
Ms Rose said that a trip to a military hospital outside Lviv in December 2022 – which was filled with Ukrainian soldiers, many of whom were injured or had amputations or lost limbs – had a profound effect on her.
"I have never seen those looks on people's faces before and I have spent years working in hospitals," she said.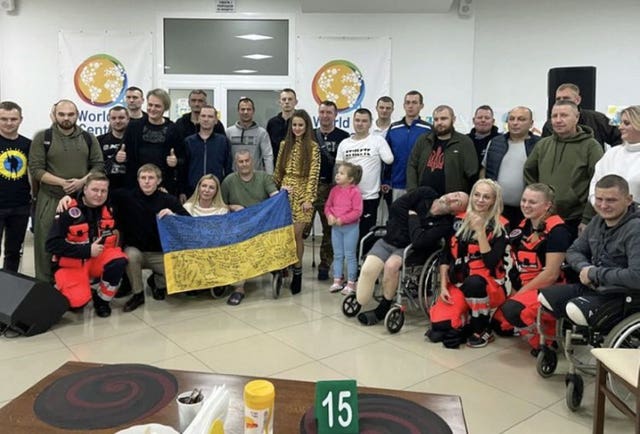 "The spirit is strong, but it is tested and these people are not unaffected by what's going on."
Mrs Warrington said: "The Ukrainian people are strong and loyal and they will never give up the fight for Ukraine."
She added, however, that "these people went from living their lives to fleeing in the clothes they stand up in, throwing everything into 'bags for life'",
– You don't need to enter Ukraine to offer support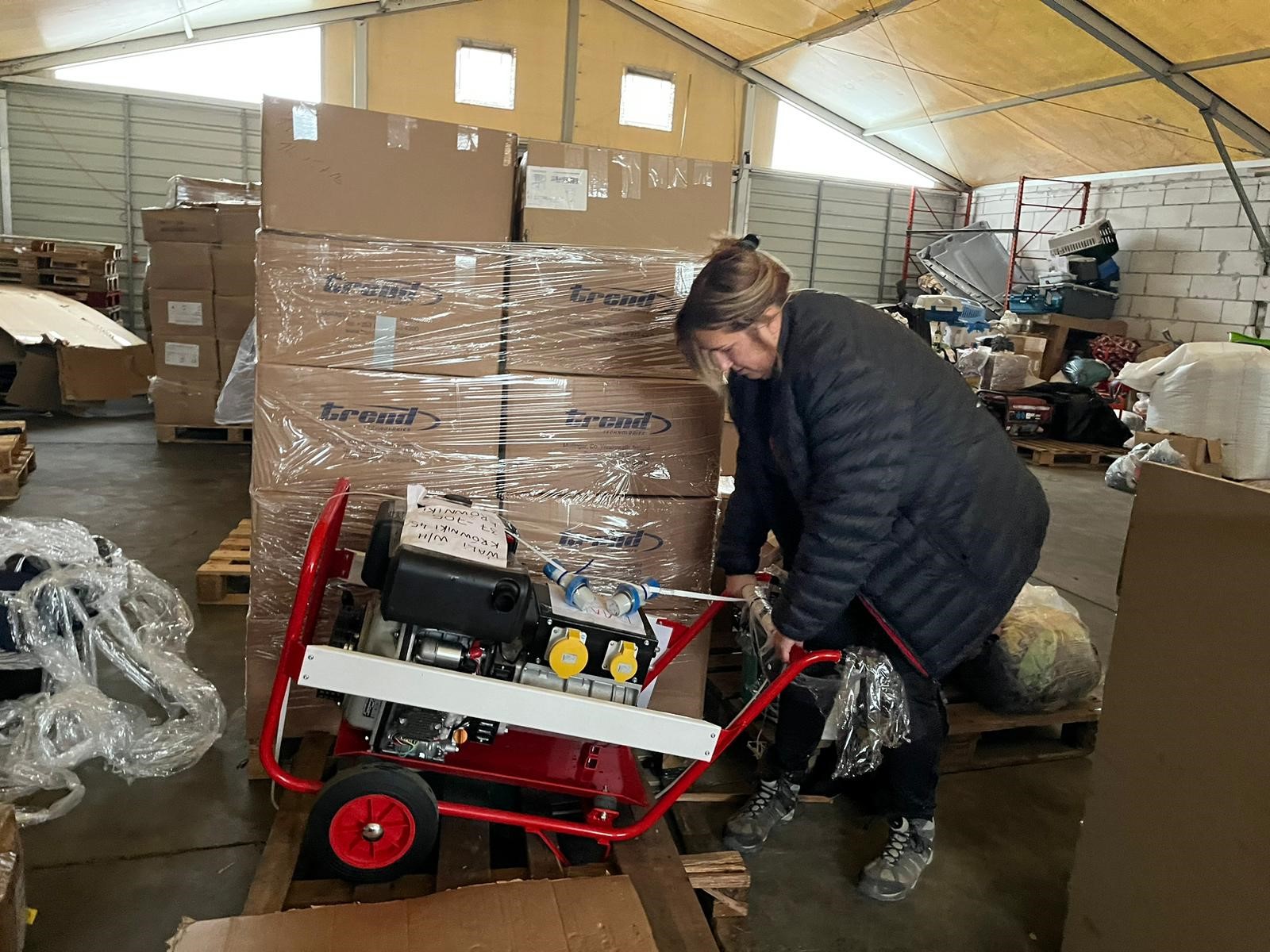 "You can help and do your bit without having to up sticks and go into Ukraine," Mrs Warrington said.
"You can fundraise locally, you can support charities that go out there, you can set up collection points.
"If you are going though, don't put yourself in danger. In Lviv you can work in a kitchen where they make thousands of meals for soldiers on the front line. It may not be the most exciting, but it makes a difference."
Ms Rose added: "Look for what is being done in your local area to help Ukraine, make contact and see how you can help.
"Help with donations and also make sure you are going into Ukraine for the right reasons as it is not easy getting across the border."