SNP depute leader Keith Brown has ruled himself out of a tilt at the leadership as other senior members of the party announced who they back for the top job.
Well liked within the party, Mr Brown was thought to be a contender to replace Nicola Sturgeon after her resignation on Wednesday.
But the Scottish Justice Secretary put to rest any rumours of a potential candidacy on Sunday, tweeting that he will not be in the running – despite calls for him to do so from "parliamentary colleagues and senior office bearers".
He said he would continue in his current role.
"I have come to the conclusion that, as depute leader, I can best serve the interests of the SNP by supporting the party through the forthcoming process and providing a degree of continuity as we come to terms with Nicola's resignation," he said.
"I believe that we can and must move on to the exciting opportunities ahead in building further support for an independent Scotland.
"In doing so, we must never forget our responsibilities to the people of Scotland as their elected government."
Mr Brown said he would not endorse a candidate for the leadership, but other senior party figures have publicly backed the two candidates who declared in the past 24 hours.
Ukraine minister Neil Gray ruled himself out of running and threw his weight behind Health Secretary Humza Yousaf, who also won support from former minister Graeme Dey and MP Anne McLaughlin.
Mr Gray tweeted: "I have seriously considered, with family and colleagues, whether I am the right person to do that job.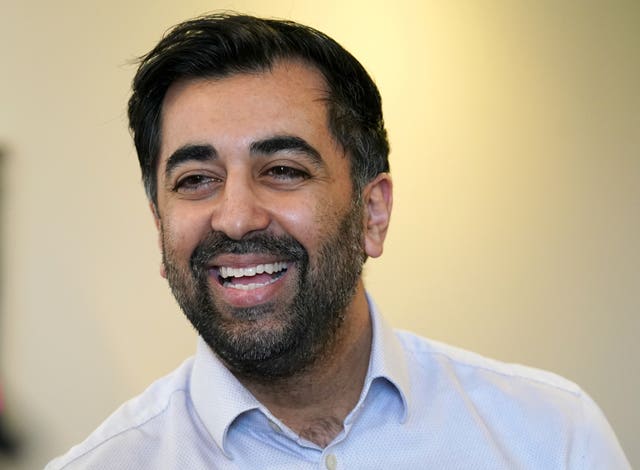 He went on to say that Mr Yousaf "has the skills and experience" for the job.
Public health minister Maree Todd celebrated Mr Yousaf's announcement, urging him to "go for it", but did not offer outright support for the Health Secretary's candidacy.
Meanwhile, former community safety minister Ash Regan – who also announced her candidacy on Sunday – secured the support of MP Joanna Cherry. Both politicians have been critical of the current SNP leadership.
Edinburgh South West MP Ms Cherry tweeted: "I am proud to support Ash given her solid left wing credentials working with @Common_Weal and the courage and leadership she has shown in standing up for the rights of women and girls."
Ms Regan outlined part of the platform she would stand on in the hopes of securing the keys to Bute House.
In a statement tweeted on Sunday morning, she said she believes any majority of votes for independence-supporting parties in a Holyrood or UK election should be counted as a vote for independence and be enough to start negotiations for Scotland's exit from the union.
Ms Regan also said she would – on her first day as party leader – call a constitutional convention, bringing together independence-supporting parties and organisations to create a campaign body, and would demand "competency" from ministers in any government she led.
In an interview with the Sunday Mail, Ms Regan said she would not be progressing with controversial gender reforms if she was elected.
The former minister became an SNP rebel in the space of a few hours last year when she quit in protest against the Bill and joined other SNP MSPs in not voting for it.
The Bill was eventually passed in December, but was blocked by the UK Government in a move that Ms Sturgeon planned to challenge in court.
She told the paper: "We need a new direction and we need to reprioritise. We need to bring back unity, draw a line under certain things and move past them. I believe I am the person to do that.
"I would not be progressing the GRR Bill, it's caused a lot of division, it's extremely flawed and I wouldn't want it to take up any more time."
Environment minister Mairi McAllan, who reports had suggested was weighing up a run, announced on Sunday she would not stand, saying "now is not the right time".
Ms Regan and Mr Yousaf have until Friday to secure 100 nominations from at least 20 local branches to secure their place on the ballot, with the new SNP leader being announced on March 27.