Walkouts do not help striking workers and only benefit the Labour Party, Commons Leader Penny Mordaunt has claimed.
The Conservative frontbencher rejected assertions the Government is doing nothing to prevent more strikes, insisting "ministers are doing a lot".
Her comments came following months of public sector strike action, including across the NHS, railways and teaching sectors.
She told Sky's Sophy Ridge On Sunday, hosted by Trevor Phillips: "I think it is political cynicism of the worst kind to encourage strikes.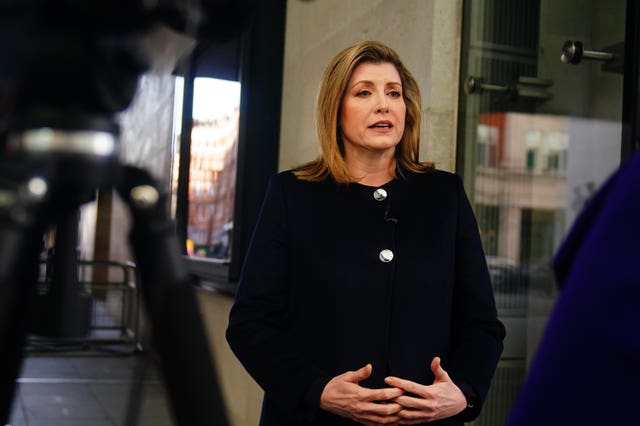 "It's a myth that strikes are helpful. They're not. They exacerbate financial problems for the very people going out on strike and they also are going to have a knock-on effect on cancelled appointments, on missed education.
"It's not good for the country and I'd encourage people not to do it.
"The only thing that is going to enable us to make progress on the genuine issues that certain sectors are facing is discussions."
Ms Mordaunt said Rishi Sunak is focused on reducing inflation, adding: "Ministers are doing a lot. You will know that the Prime Minister's priorities – three of them are focused on the economy, including halving inflation."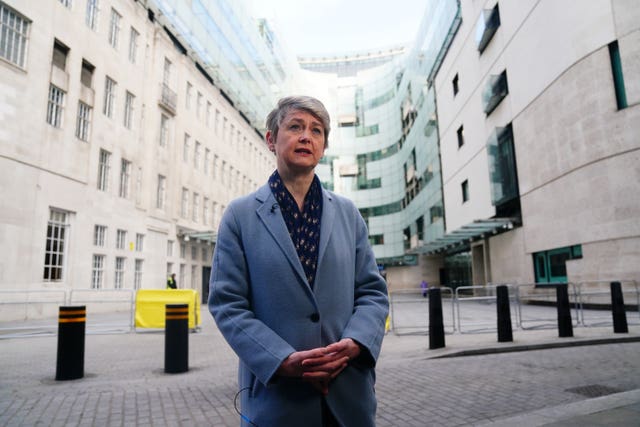 Asked on the same programme if the party in Westminster would match the proposals put forward by the Labour Government in Wales and by the party in Scotland, she said: "We will get round the table and negotiate.
"Of course you don't conduct those negotiations in public or on television."
Ms Cooper said Labour "would increase the training and recruitment, more nurses, more doctors as well".
Pressed on whether a similar offer was on the table, Ms Cooper said: "I think you are actually asking me to (discuss) negotiations around the table and I think everybody has made clear that that's not the kind of way that you do any negotiations – it's not the way the trade unions do negotiations either.
"But the whole point is you have to get round the table and be very sensible."