A body has been found in the River Wyre near where mother-of-two Nicola Bulley went missing.
Lancashire Constabulary said a formal identification is yet to be carried out but the 45-year-old mortgage adviser's family have been informed.
The body was found around a mile from where Ms Bulley was last seen walking her dog in St Michael's on Wyre after dropping her daughters, aged six and nine, at school on January 27.
A police spokesman said officers were called to reports of a body in the river close to Rawcliffe Road at around 11.35am on Sunday.
"An underwater search team and specialist officers have subsequently attended the scene, entered the water and have sadly recovered a body," a statement said.
"No formal identification has yet been carried out, so we are unable to say whether this is Nicola Bulley at this time.
"Procedures to identify the body are ongoing.
"We are currently treating the death as unexplained.
"Nicola's family have been informed of developments and our thoughts are with them at this most difficult of times. We ask that their privacy is respected."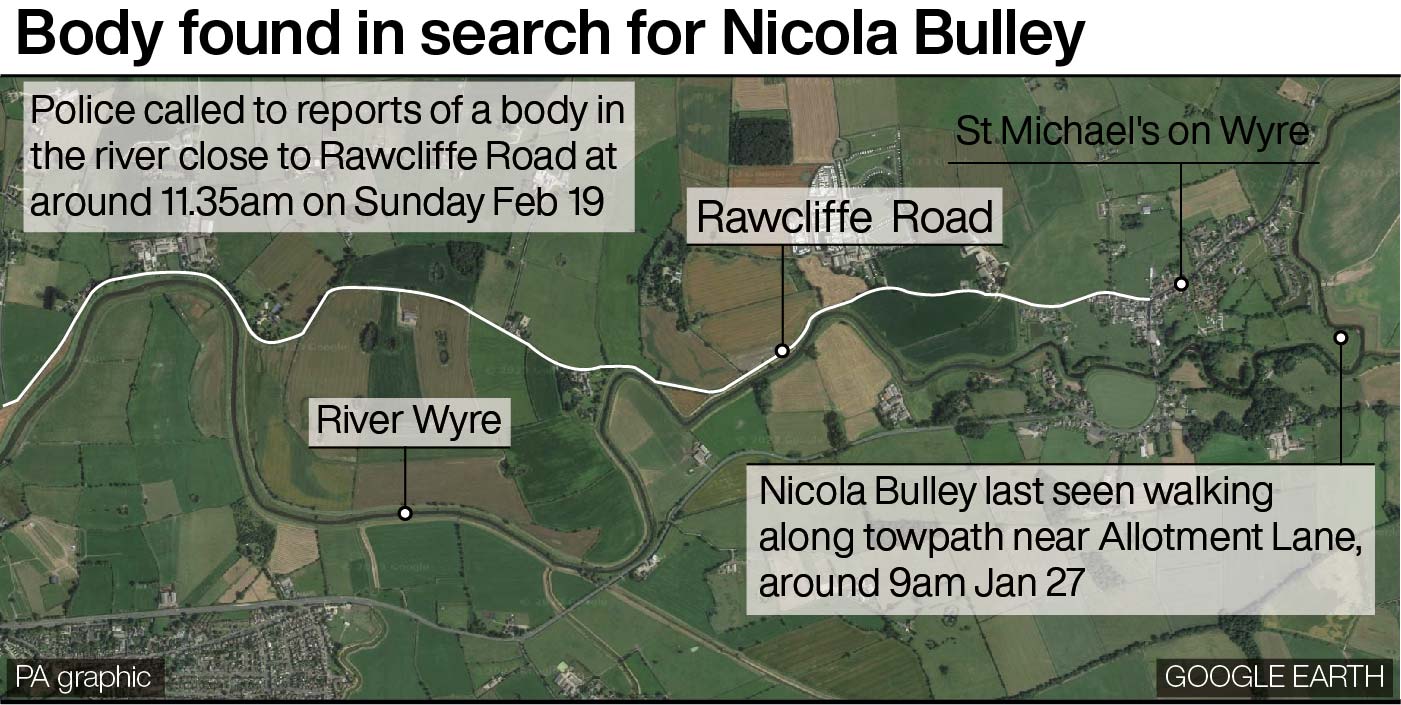 The body was found on an unremarkable stretch of the river, just past a slight bend, a mile or so outside the village, close to where a tree had fallen on its side half in and half outside the water, with branches and undergrowth partially submerged.
Police had earlier erected a tent and cordoned off the lane while police divers were called in, but the road was reopened around three hours later once the body was recovered by officers.
The area attracted press interest and members of the public including one woman who told reporters she was a clairvoyant and had "picked up" an area of the river on Saturday night.
The police diving team could be seen conducting the search while a police drone and helicopter flew above.
Underwater search expert Peter Faulding, who was called in by Ms Bulley's family to help find her, found no trace of her in the section of river searched by his team and police divers over three days.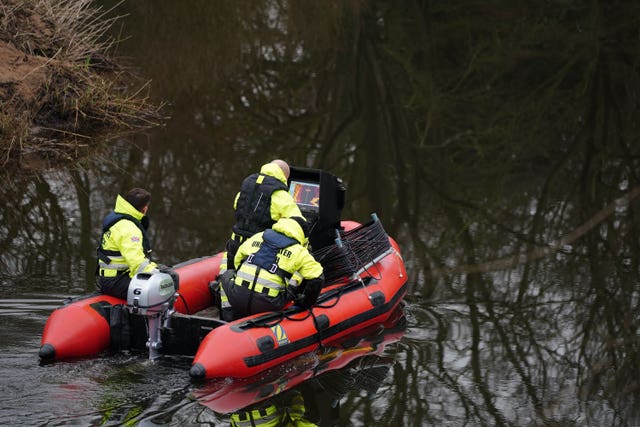 "All I can say is when we searched she was not on the bottom of that river," he said.
"We weren't searching the reeds, our job was to search the water."
The investigation into Ms Bulley's disappearance has attracted widespread speculation as well as criticism of the police response.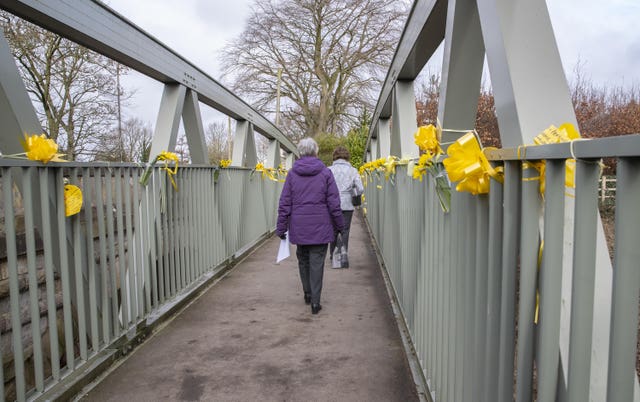 In a press conference on Wednesday, they revealed the mother-of-two was classed as a "high-risk" missing person immediately after Mr Ansell reported her disappearance, "based on a number of specific vulnerabilities".
They later added in a statement that Ms Bulley, from Inskip in Lancashire, had stopped taking her HRT medication.
A public backlash and interventions from the Government and shadow home secretary Yvette Cooper followed, with Lancashire Constabulary confirming a date had been set for an internal review into the investigation.
A spokeswoman said: "A review of the investigation is diarised and will be conducted by our head of crime detective Chief Superintendent Pauline Stables."