Vigils have been held in Cheshire and across the wider UK to remember Brianna Ghey after she was stabbed to death in Warrington last weekend.
Hundreds of mourners gathered in the town where she was killed as well as central London's Soho Square on Saturday afternoon to pay their respects to the 16-year-old.
Brianna, who was a transgender girl from Birchwood in Warrington, was found with fatal wounds on a path in nearby Culcheth Linear Park at around 3.13pm on Saturday February 11.
Some of those gathered in Warrington wore rainbow flags draped across their shoulders, laid flowers and wrote tributes on a placard that was placed in the town square.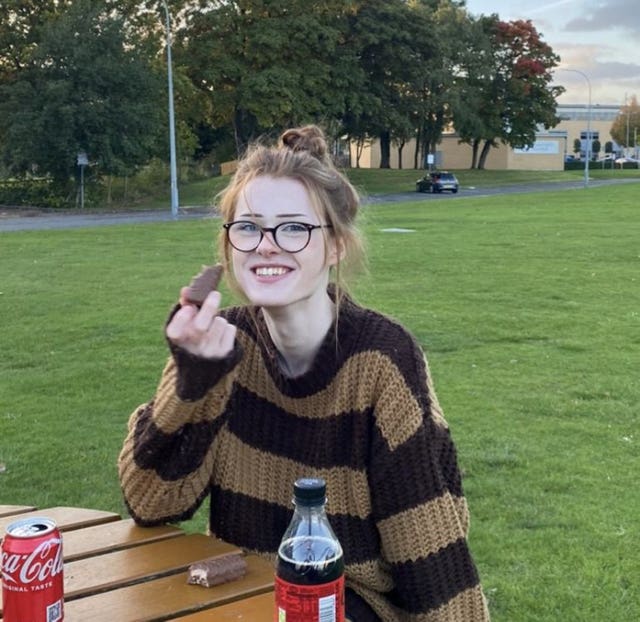 Speaking at the vigil, she said: "It's every MP's worst nightmare to be asked to speak to eulogise a constituent who has been murdered and never more so than in the case of a child.
"Brianna Ghey's murder has left our community reeling and I cannot begin to imagine the agony that her family, her friends and all her loved ones are feeling right now – no parent should ever have to bury a child."
She added: "Trans lives matter and trans young people should have the fundamental rights to dignity and safety that should be universal human rights."
Gatherings were also due to take place on Saturday in Derby, Hull, Leeds, Newcastle and Reading to pay tribute to Brianna.
The event was attended by the mayor of Greater Manchester Andy Burnham and his daughter Annie.
He tweeted: "Here to remember Brianna, send our love to her family and support to young trans people everywhere."
Many of the well-wishers wore "rest in power Brianna Ghey" T-shirts with a picture of her on the front.
"We are a very close community in Culcheth, with many of our choir members having lived in the village for many years and this awful tragedy has touched the hearts of everyone.
"We were asked specifically to sing Over The Rainbow, and it was so lovely to hear everyone joining in.
"Our thoughts and prayers are with Brianna's family and friends."
Members of the public also gathered outside the Hippodrome Theatre in Birmingham on Friday night, with other vigils taking place in Southampton, Nottingham and Edinburgh.
In a statement released through the police, Brianna's family said they had been "overwhelmed" by "support, positivity and compassion" from across the country.
A boy and a girl, both aged 15, have been charged with her murder and appeared via videolink at Liverpool Crown Court on Thursday where a trial date was fixed for July.