Liz Truss is expected to call on G7 leaders to agree urgently a sanctions package to be used against China in the event of further military escalation around Taiwan.
The former prime minister is due to address a conference in Japan on Friday which has been organised by the Inter-Parliamentary Alliance on China (IPAC), an international campaign group seeking to co-ordinate the response of democratic nations to Beijing.
It will be Ms Truss's first public speech since her short and turbulent stint as prime minister ended last October, and it is billed as addressing growing concerns over China's approach to Taiwan and the implications for free trade in the Indo-Pacific.
The Tory MP, who also previously served as foreign secretary, is expected to put forward six policy recommendations including a call for the G7 to agree urgently a coordinated sanctions package to be used against Beijing in the event of further military escalation around Taiwan.
Accepting Taiwan into international organisations and establishing a stronger Pacific defence alliance are also expected to be on Ms Truss's wish list.
Ms Truss is due to say: "Some people say standing up to this regime is a hopeless task, that somehow the rise of a totalitarian China is inevitable.
"But I reject this fatalism. And the free world has a significant role to play in whether or not that happens – and how it happens.
"It wasn't that long ago that the UK heralded a 'golden era' of UK-China relations. We rolled out the red carpet for the Chinese president – with all the pomp and ceremony that came with a state visit.
"I should know – I attended a banquet in his honour. Looking back, I think this sent the wrong message."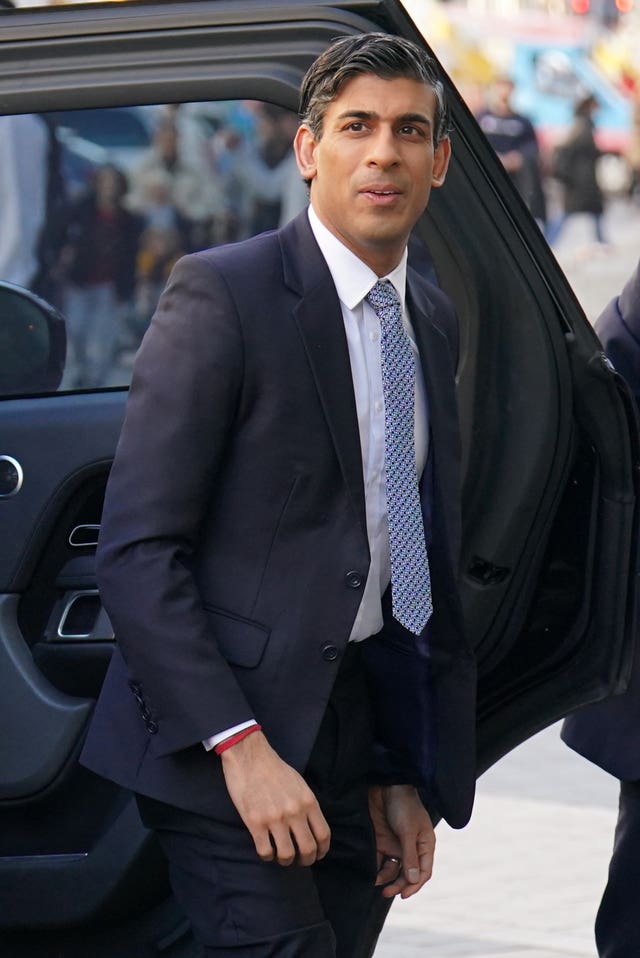 Taiwan has its own democratically elected government, but the island is also claimed by the mainland Chinese Communist Party government.
Taiwan is not formally recognised as a sovereign state by the UK and US, but both have called for the dispute to be resolved peacefully, and the UK does support Taiwan's participation in international organisations as an observer.
There has been growing international concern over escalating tensions, with China recently having held large-scale military exercises seen by some as preparation for a blockade or invasion.
Implementing a tougher stance on China was widely anticipated under Ms Truss's leadership, but with her time as prime minister ending so quickly amid economic and political turmoil, she did not deliver on an expectation to re-designate China as a "threat".
Her re-entry into the debate comes as her successor, Prime Minister Rishi Sunak, is facing calls from some of his own backbenchers to take a tougher stance on China.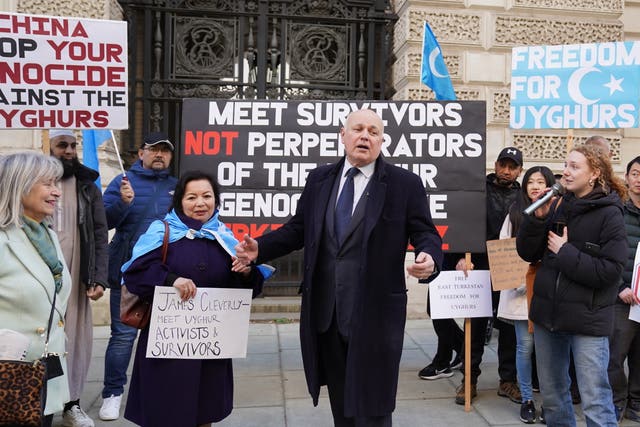 In November, Mr Sunak said the "golden era" of UK-Chinese relations was over but described the nation as a "systemic challenge" rather than a threat.
Former Tory leader Sir Iain Duncan Smith is an IPAC member, and earlier this week criticised the Government after it emerged officials were prepared to meet Erkin Tuniyaz, the governor of north-western Xinjiang province, who has been accused of genocide. It is now understood the governor's trip has been cancelled.
Ms Truss's intervention will add pressure on Mr Sunak to take a firmer line, at a time when the former prime minister's allies are also pushing for the party to reconsider her tax-cutting agenda.
Also expected to speak at the conference in Japan are two other former prime ministers, Australia's Scott Morrison and Belgium's Guy Verhofstadt.