A failure to end the imposition of EU law in Northern Ireland in any new UK/EU deal on post-Brexit trade will ensure Stormont's powersharing impasse continues, a senior DUP figure has warned.
Lord Nigel Dodds insisted his party would maintain its block on devolution if an agreement falls short of the measures contained within the UK Government's own stalled draft legislation to unilaterally rip up the contentious Northern Ireland Protocol.
The Northern Ireland Protocol Bill includes provisions that would remove the oversight of the European Court of Justice (ECJ) in the region.
While it is understood the EU and UK are close to signing off a deal that would reduce protocol red tape on the movement of goods from Great Britain to Northern Ireland, there is no expectation that Brussels is willing to agree to ending the application of EU law in the region.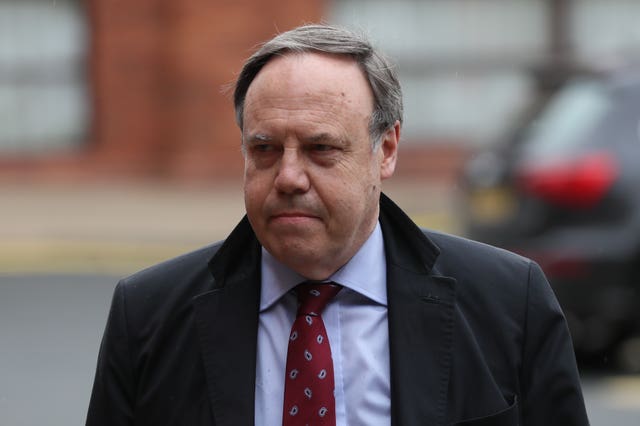 Speculation is intensifying that a deal could be unveiled imminently, potentially early next week.
Prime Minister Rishi Sunak is set to join European leaders in Germany this weekend for the Munich Security Conference and the protocol is likely to feature in discussions on the margins.
Lord Dodds, a former deputy leader of the DUP who now leads the party in the House of Lords, said the continued application of EU law in Northern Ireland would not be acceptable to his party.
His comments, and similar remarks from other senior colleagues, suggest that a new deal between the EU and UK may not ultimately be enough to convince the DUP to return to powersharing at Stormont.
The DUP is currently blocking the functioning of the devolved institutions in Belfast in protest at the protocol.
In 2021, the DUP set out seven tests by which it will judge changes to the protocol. Those tests did not include a specific reference to ECJ oversight.
"If you deal with that, then you deal with the court situation (ECJ)," he said.
"For us, as UK citizens, it's wrong politically, constitutionally, morally, that laws are made for our country by a foreign political entity, in its interests, with no vote by anyone in Northern Ireland.
"That's the fundamental problem, and it's the reason why there are customs borders and regulatory borders between Northern Ireland and Great Britain, which need to change.
"The UK Government back in July 2021 in its command paper said that (had) to be dealt with. They were proposing a system of deregulation. They brought the Protocol Bill forward, which would have dealt with these issues.
"Our view is that they must stick to that approach. Any deal that falls short of dealing with that problem, doesn't meet our seven tests. They knew that and the EU knew that. So, it's really the UK Government's choice. Do they wish to have the Belfast Agreement (deal that created powersharing at Stormont) up and running or do they want to continue with this problem? It's really their choice."
The DUP peer criticised the Government's decision to pause progress on the Protocol Bill during the latest phase of negotiations with the EU.
"We're very, very not just disappointed, but angry at the fact that the Government has stalled the Protocol Bill, which clearly they – Sunak, Truss and Johnson – all said it was British government policy.
"By failing to proceed with that – as they seem to be now adopting a position of simply making the current protocol work differently – that's not going to suffice. Because they made pledges to people in Northern Ireland in the Command Paper of 2021 and in the Protocol Bill, that they would fundamentally restore democracy and sovereignty to the elected representatives of people in Northern Ireland."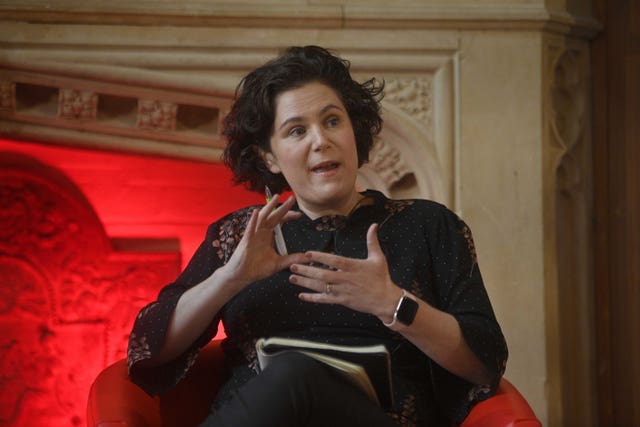 "If they don't, then the consequences are on them in terms of the political process in Northern Ireland. Which has for 25 years has made progress but now it has been thrown into chaos as a result of the EU and the way British governments have acted. Anyone in Brussels or London or Dublin who has any thought or care for the peace process, should be examining what they're going to do in the coming days and weeks."
Nationalist MP Claire Hanna from the SDLP said removal of single market access would have serious ramifications in Northern Ireland, particularly in relation to the agri-food sector that involves so much cross border movement of goods on the island of Ireland.
She said it looked like an EU/UK deal on the protocol was "imminent".
"I think we've all heard the rumours that the deal has been done and sitting there and I think it's positive, it's less friction and maintaining of dual market access, so I think that's a win for this region," she said.
Ms Hanna told BBC Radio Ulster that the DUP should be challenged to explain what the consequences would be if EU law was removed in Northern Ireland.
"What they mean, and they should be forced to spell it out, what they mean is they don't want us to have access to the single market and not only is that something that is completely rejected by a substantial number of parties and the majority of our MLAs, it means no dual market access that even the DUP lauded at the inception of the protocol, and it means no integrated economy," she said.
"It essentially means no agri-food economy, it means massive disruption to dairy (industry) and many of those other issues."
She added: "I think there are people in the DUP who know they are on a hiding to nothing if they keep going further down this dark alley.
"We know this is hard, compromise is hard, none of the options are particularly brilliant, but just saying 'no' is no longer an option."