NHS leaders have welcomed a plan for some patients who call 999 to be redirected to a GP or an urgent treatment centre.
NHS England is rolling out a scheme whereby around 40% of patients who fall under category 2 calls to 999 – but who have a condition that may be better treated elsewhere – receive a call back from a medic or nurse to assess their needs.
When appropriate, those patients will be referred to other services in a bid to reduce the load on ambulance crews.
Ambulance trusts across the country are under intense pressure and continue to miss existing targets for answering 999 calls on time.
Figures published earlier this month showed ambulances had improved their response times, with the average response time in January for ambulances dealing with the most urgent category 1 incidents, such as cardiac arrest, being eight minutes and 30 seconds, down from 10 minutes and 57 seconds in December.
Meanwhile, it took an average of 32 minutes and six seconds in January to respond to category 2 emergency calls such as heart attacks, strokes and sepsis, down sharply from one hour, 32 minutes and 54 seconds in December.
However, that response time is still well above the target of 18 minutes.
Under the new plan, which follows a pilot by the London Ambulance Service and West Midlands Ambulance Service, more clinicians will be put in ambulance control rooms.
Officials say they have identified a group of patients who will always require an immediate ambulance response – such as those experiencing strokes and heart attacks under category 2.
However, around 40% of people in category 2 could receive a call back which will result in them either keeping their place in the queue for an ambulance, being reprioritised, or directed to alternative services such as their GP or an urgent treatment centre.
According to the pilot studies, no patient safety concerns have been raised so far and ambulances were more able to get to more serious cases.
Nearly half the calls that received a call back resulted in the patient being given advice or referred to a different service, NHS England said.
Sir Julian Hartley, chief executive at NHS Providers, said of the move: "This is a welcome step to safely respond to pressure on ambulance services and hospitals.
"The focus is on ensuring patients' needs are met in the right place – whether that's a hospital or a community setting – and that more urgent category 2 calls, such as for a suspected stroke or heart attack, are responded to as quickly as possible.
"However, reducing demand at the front door isn't enough to ensure sustained improvement.
"We need to focus on reducing high bed occupancy, increasing bed capacity, and reducing delayed discharges through increased investment in social care and community services, too.
"Major workforce shortages also need to be addressed to ensure measures like this can be put in place. We eagerly await the Government's long-term, fully funded workforce plan."
Professor Julian Redhead, NHS England national clinical director for urgent and emergency care, said: "This new system will allow a conversation between a nurse and paramedic or a doctor and the patient – and between them, they'll be able to decide whether an ambulance is the best response or whether no ambulance is required and they're better cared for in a different environment.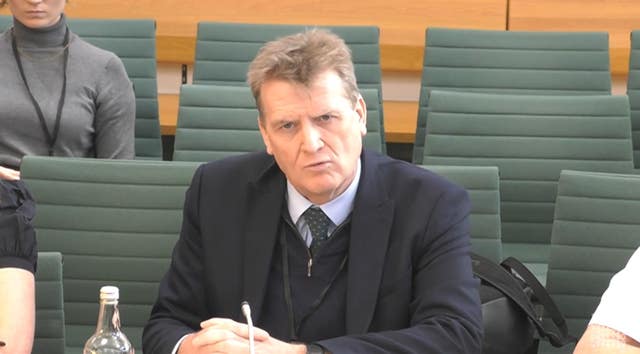 "What it does is provide more individualised care for a patient but also allows us to free up the resource for our most vulnerable patients, patients who will have had strokes and heart attacks."
NHS England expects ambulance services to move to the new system in the next couple of weeks, with it kept under review during its initial months.
It comes as ambulance workers in England continue industrial action in the long-running dispute over pay and staffing, with no sign of a breakthrough in the increasingly bitter row.