A social media influencer has been fined after joining the search for missing mother Nicola Bulley.
Dan Duffy posted a video of himself being arrested by Lancashire Police officers on his YouTube channel, called Exploring with Danny.
The force said the 36-year-old was handed a fixed penalty notice under section 4 of the Public Order Act – fear or provocation of violence.
Since Ms Bulley went missing, Duffy has posted a number of videos on social media site TikTok, as well as three others on his YouTube channel.
In the arrest video, he said: "Hi guys, I'm being arrested on a public order offence. They've had an allegation.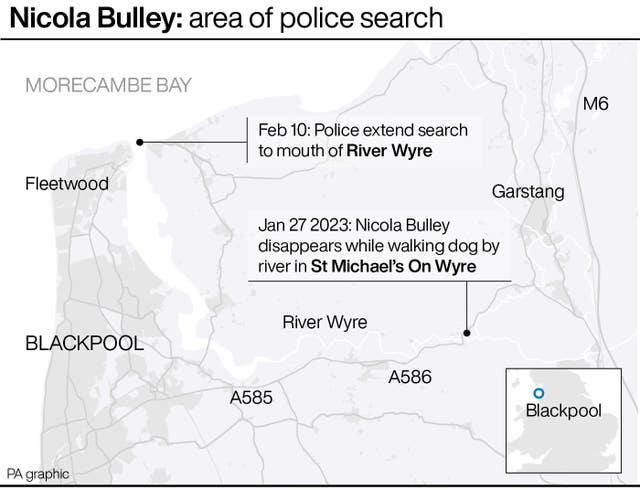 The clip later displays the message: "20 hours in the police station arrested on a public order offence for searching for missing woman Nicola Bulley."
Ms Bulley vanished after dropping off her daughters, aged six and nine, at school on January 27 in St Michael's on Wyre, Lancashire.
She was last seen at 9.10am taking her usual route with her springer spaniel Willow, alongside the River Wyre.
In previous clips posted to his channel, Duffy said he joined the search because he "wants some answers" and there are "a lot of conspiracy theories flying around on the internet".
The influencer, who has 206,000 subscribers on YouTube, said in a previous video he had "actually been in people's back gardens at night-time with torches" searching for Ms Bulley.
Police said no other person had been handed a fixed penalty notice in relation to the search for the missing mother of two.
In their statement confirming a fine had been issued to Duffy, police said: "A 36-year-old man from Darwen was arrested under Section 4 of the Public Order Act – Fear/Provocation of Violence.
"He was given a Fixed Penalty Notice."