A High Court battle between rival developers of Covid-19 jabs over patents for vaccine technology is set to be heard in London next year.
Pharmaceutical giant Pfizer and drug manufacturer BioNTech are locked in a dispute with vaccine maker Moderna over the use of messenger RNA (mRNA) technology in coronavirus jabs, with similar litigation taking place in the US, Germany and the Netherlands.
US firm Moderna is suing American competitor Pfizer and its German-partner BioNTech for alleged patent infringement in relation to their Comirnaty vaccine, arguing it is due compensation for products manufactured after March 7 last year.
Pfizer and BioNTech have denied infringement, a preliminary hearing in London on Thursday was told, with both firms seeking the "revocation" of two Moderna patents, claiming that they are "invalid".
The court was told a trial is due to take place in April next year.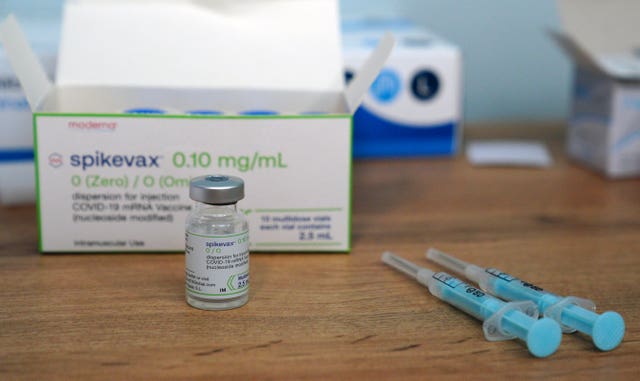 Amid arguments over progress in the case, he claimed Pfizer and BioNTech had so far been "unhelpful and unconstructive" in their response.
But Thomas Hinchcliffe KC, representing Pfizer and BioNTech, said in his written arguments that Moderna's approach to the case timetable "risks putting undue pressure" on the two companies "for no good reason".
Judge Sir Anthony Mann made rulings over key dates in the case leading up to the trial in late April 2024.
The court was told that experiments may be needed in the case, while experts in biochemistry, immunology, virology and vaccine delivery are expected to provide evidence.
Moderna said in 2020 that it would not enforce its Covid-19 related patents while the pandemic continued.
But the company said in March last year, with vaccine supplies improving globally, that it was updating the pledge and expected its intellectual property to be respected in non low and middle-income countries where supply was no longer a barrier to access.
Last year, Moderna filed patent infringement lawsuits against Pfizer and BioNTech in the US District Court in Massachusetts and the Regional Court of Dusseldorf in Germany.
It claimed the firms "copied technology without Moderna's permission" that it developed years before the pandemic.
Moderna said that through the US and German litigation it was not seeking to remove Comirnaty, the Pfizer/BioNTech vaccine, from the market or have an injunction against future sales.
Pfizer and BioNTech previously said they would defend against the allegations.
Moderna's Spikevax vaccine was the third jab to be approved for use in the UK in January 2021 after the Pfizer/BioNTech and Oxford/AstraZeneca vaccines were approved.
How the Moderna and Pfizer/BioNTech vaccines work is by targeting the spike protein in Covid-19 which the virus uses to enter human cells.
The Moderna and Pfizer/BioNTech vaccines use synthetic messenger RNA (mRNA), a genetic material that contains information about the spike protein.
The vaccines provide the body with instructions to produce a small amount of this protein which, once detected by the immune system, leads to a protective antibody response.