John McDonnell warned that Sir Keir Starmer is making a "mistake" in his pledge to block Jeremy Corbyn from standing for Labour at the next election.
The Labour MP, a friend and ally of Mr Corbyn who served as his shadow chancellor, spoke out amid a growing row over the move by the Labour leadership to block the Islington North MP from standing under the Labour banner.
Mr Corbyn, who is expected to challenge Sir Keir's decision, called the move by his successor as Labour leader a "flagrant attack" on democracy.
Mr McDonnell on Thursday joined another Corbyn ally, Diane Abbott, in defending the veteran left-wing MP as he described it as a "fundamental" test of Labour values.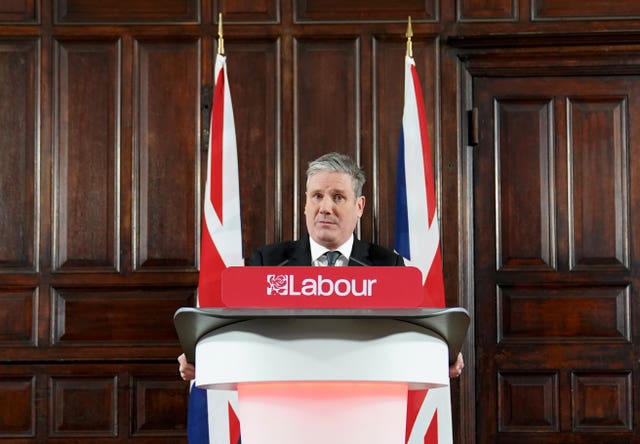 "That includes ensuring that we have democratic procedures, where the rights of our party members is to enable them to select the candidates of their choosing, and to undermine that flies in the face of everything that we stand for.
"And that's why I think it's a mistake and I think it's a mistake for Keir to try and bar Jeremy Corbyn from standing. But it's not just about Jeremy, it's much more fundamental than that."
Sir Keir ruled out Mr Corbyn standing again for Labour as he welcomed the Equality and Human Rights Commission's (EHRC) decision to lift the party out of two years of special measures over its failings on antisemitism under his predecessor's leadership.
Mr McDonnell said that Sir Keir had "completely misunderstood" the position of Mr Corbyn, as he warned that his party leader was exposing himself to accusations of inconsistency.
Mr McDonnell said: "None of us should downplay the position with regard to antisemitism. As all of us have said 'one antisemite in our party is too many'.
"We've all got to tackle it and I welcome that.
"In 2020 what Keir promised when he was standing for the leader of the party, he said he would oppose and end the imposition of candidates by the National Executive Committee … And that's what we want him to abide by – the promises that he gave."
"It's the Tories that will then start, I think, using this issue of trust and once trust goes, it's almost impossible to retain."
Rather than going quietly, allies of Mr Corbyn say he is likely to seek the Labour nomination for his constituency of four decades, Islington North, from the local party.
The move would prompt Sir Keir to formally block his candidacy, with sources suggesting Mr Corbyn may fail the vetting process because of his past remarks on antisemitism.
Mr Corbyn would be left the option of running as an independent candidate in the seat where he retains significant local support.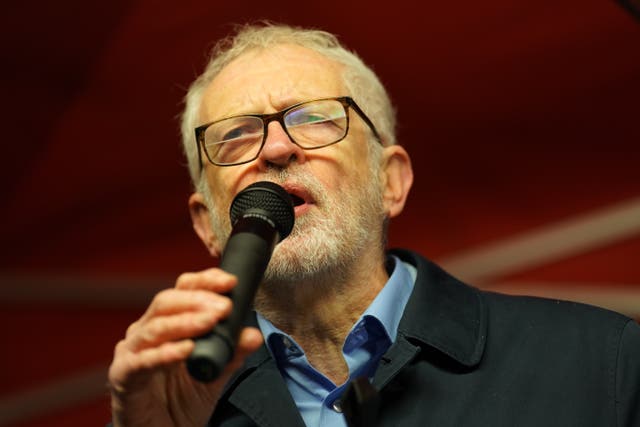 "It is up to them – not party leaders – to decide who their candidate should be. Any attempt to block my candidacy is a denial of due process, and should be opposed by anybody who believes in the value of democracy."
Diane Abbott, who was Mr Corbyn's shadow home secretary, signalled he would not want to stand as an independent before hitting out at fellow Labour MPs on Twitter.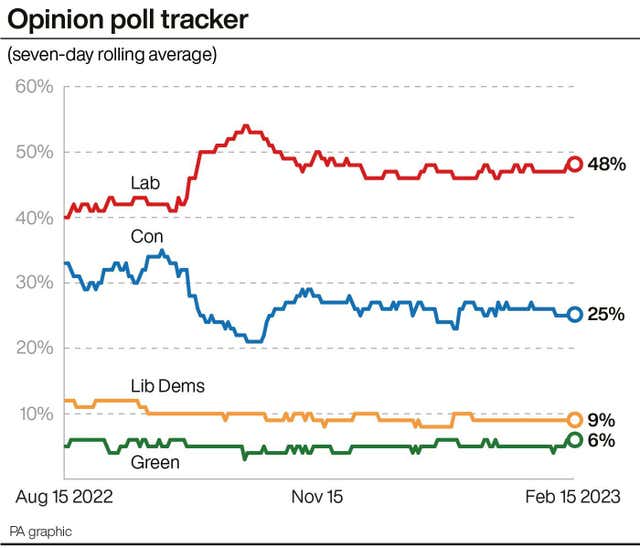 Ms Abbott also took aim at Dame Margaret Hodge, rejecting the suggestion that Sir Keir was "fighting privately" to address the issues under Mr Corbyn's leadership.
"I was in Jeremy's shadow cabinet alongside Starmer. It is nonsense to say he was fighting privately," she said.
Mr Corbyn is currently sitting in the Commons as an independent after he was suspended from the parliamentary party over his response to the EHRC's damning report in 2020 that found Labour broke equalities law.
He claimed the scale of the problem had been "dramatically overstated for political reasons by our opponents inside and outside the party, as well as by much of the media".
Labour frontbencher Yvette Cooper, during an appearance on Sky News, was pressed on whether Mr Corbyn should be permitted to remain in the party.
"Membership of the party, that's just a matter for normal processes so it's a different set of standards. It's not a matter for me," she said.
Backing Sir Keir's decision, she said: "There are obviously different standards for people who stand to be members of parliament, and rightly so.
"We should have proper standards in place for someone who's going to become an MP and that's what the issue has been."