The race to replace Nicola Sturgeon as Scotland's First Minister will be a "contested" election, the SNP's president has said, as the party puts into motion the steps to find a new leader.
Ms Sturgeon shocked Holyrood on Wednesday after she told a hastily arranged press conference she was to quit, but she insisted she was not reacting to "short-term pressures" after a series of political setbacks.
"In my head and in my heart I know that time is now. That it's right for me, for my party and my country," she said at Bute House, her official residence, on Wednesday.
But Michael Russell, the party's president, said he expected that process to be "shortened" and there to be a "contested election".
Potential candidates to succeed the outgoing First Minister include External Affairs Secretary Angus Robertson, Secretary for Finance and Economy Kate Forbes, and deputy first minister John Swinney.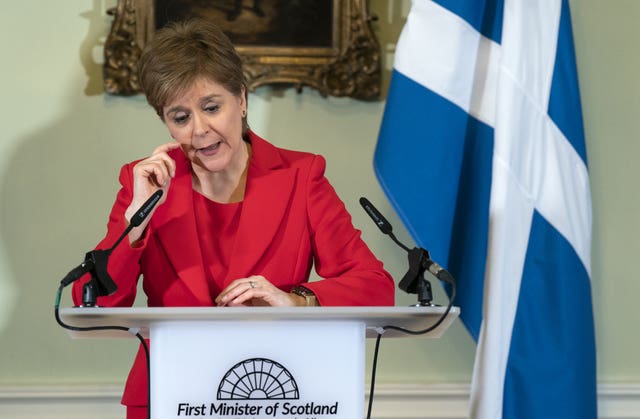 "I think we will decide that pretty soon and have a clear timetable that will take us forward."
Ms Sturgeon's resignation follows a series of political challenges in recent months as her Government sought to push through gender reforms, only for them to be blocked by Westminster.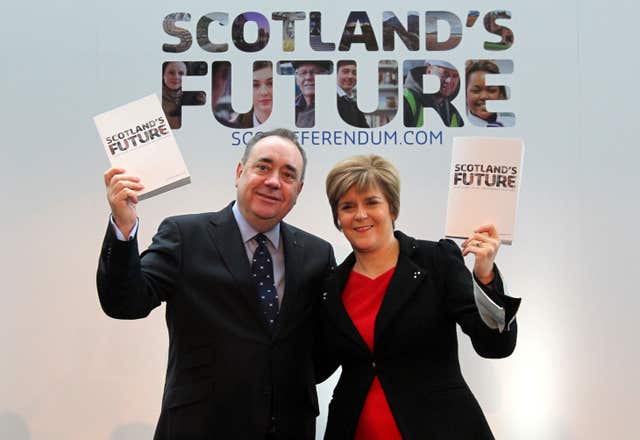 Ms Sturgeon acknowledged the "choppy waters", but insisted her resignation was not in response to the "latest period of pressure".
"This decision comes from a deeper and longer-term assessment," the 52-year-old said.
"Our party needs a leadership election that is about policies and not personalities," she said on Twitter.
"We must restore the SNP's tradition of internal party democracy, open respectful debate and intellectual rigour and we must also put the welfare of everyone living in Scotland back at the heart of our endeavours.
"There are some huge challenges facing our country and our government. There is also a need for reform and healing within our party. I'm looking forward to playing my role in this process."
She also called for a "neutral caretaker CEO" to take over from Ms Sturgeon's husband Peter Murrell.
Outside the party, Ms Sturgeon's former boss Alex Salmond – who quit as first minister and leader of the SNP after losing the 2014 referendum and later went onto set up the Alba party – said it was now an "opportunity to reset the independence movement".
"If you get somebody who is looking to reunite the movement, perhaps through the vehicle of an independence convention, whereby you take a range of parties, and indeed cross-party movements, and bring it under the same tent, then that would be a highly significant move," he told BBC Radio 4's World At One.
"Not just by reuniting the movement, which would be a good idea, but also, I think, by separating the case for independence on the day-to-day business of government.
"Nicola was very, very dominant within the SNP government in terms of decision-making, and that's great when things are going well, but when things start to come unstuck, as they have been over the last few months, then one thing you have to be aware of is the cause of the case for independence suffering from the day-to-day problems of government."
On the other side of the constitutional debate, Scottish Conservative leader Douglas Ross said Ms Sturgeon "refused to accept the result" of the 2014 independence referendum and said her tenure as First Minister was marked with "relentless agitating" for another referendum.
"Instead of trying to unite the country in the wake of the 2014 referendum, Nicola Sturgeon refused to accept the result," he said.
"Her entire tenure as First Minister has been characterised by relentless agitating for another vote on separation – governing in her party's interests, rather than Scotland's."
Prime Minister Rishi Sunak thanked Ms Sturgeon for her "long-standing service", while his Scottish Secretary, Alister Jack, said Ms Sturgeon had been a "formidable politician".
But Mr Jack added: "Her resignation presents a welcome opportunity for the Scottish Government to change course, and to drop its divisive obsession with independence.
"I want to see a Scottish Government that works hand-in-hand with the UK Government to realise our full potential as a country."
Ms Sturgeon rose to power unopposed after the independence referendum in 2014, in which Scots voted to remain in the UK.
Her surprise exit led political commentators to draw parallels with the sudden resignation last month of Jacinda Ardern as New Zealand's prime minister.
Ms Sturgeon had planned to fight the next general election as a de facto referendum on Scottish independence, but her exit now raises questions about the immediate future of the cause itself.
But she vowed to continue as an MSP on the backbenches at Holyrood and said her life-long cause of independence is "being won".
Ms Sturgeon refused to answer questions about whether she had been interviewed – or expects to be questioned – in a police inquiry into £600,000 of party funds raised from members to fight an independence campaign.