More than 2,500 migrants have crossed the Channel to the UK so far this year.
Government figures show 204 people made the journey on Tuesday in five boats, taking the provisional 2023 total to date to 2,517.
This is over a thousand higher than the total number of crossings for January and February combined in 2022 (1,482).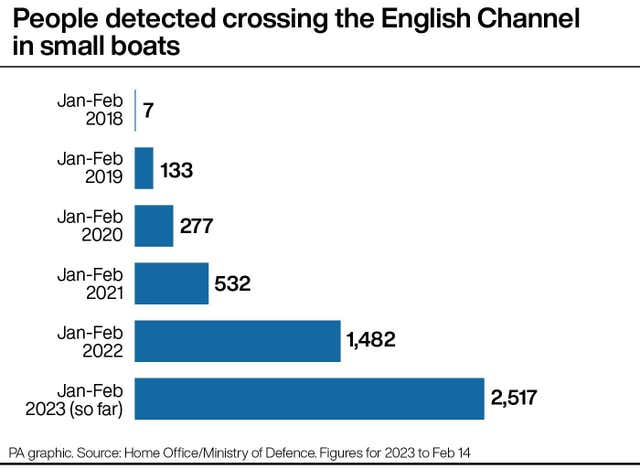 But August 22 last year remains the busiest day on record, when 1,295 people arrived.
The Home Office resumed responsibility for Channel crossings in January following eight months of the Royal Navy taking charge of operations.