An 11-year-old who received an award at Buckingham Palace for saving his mother's life has said he was "lost for words" after getting to shake the Princess Royal's hand.
Young volunteers who have either saved lives, overcome difficult situations or shown bravery were honoured at St John Ambulance's annual Young Achievers awards.
The event was held at Buckingham Palace on February 7, with Anne congratulating the youngsters.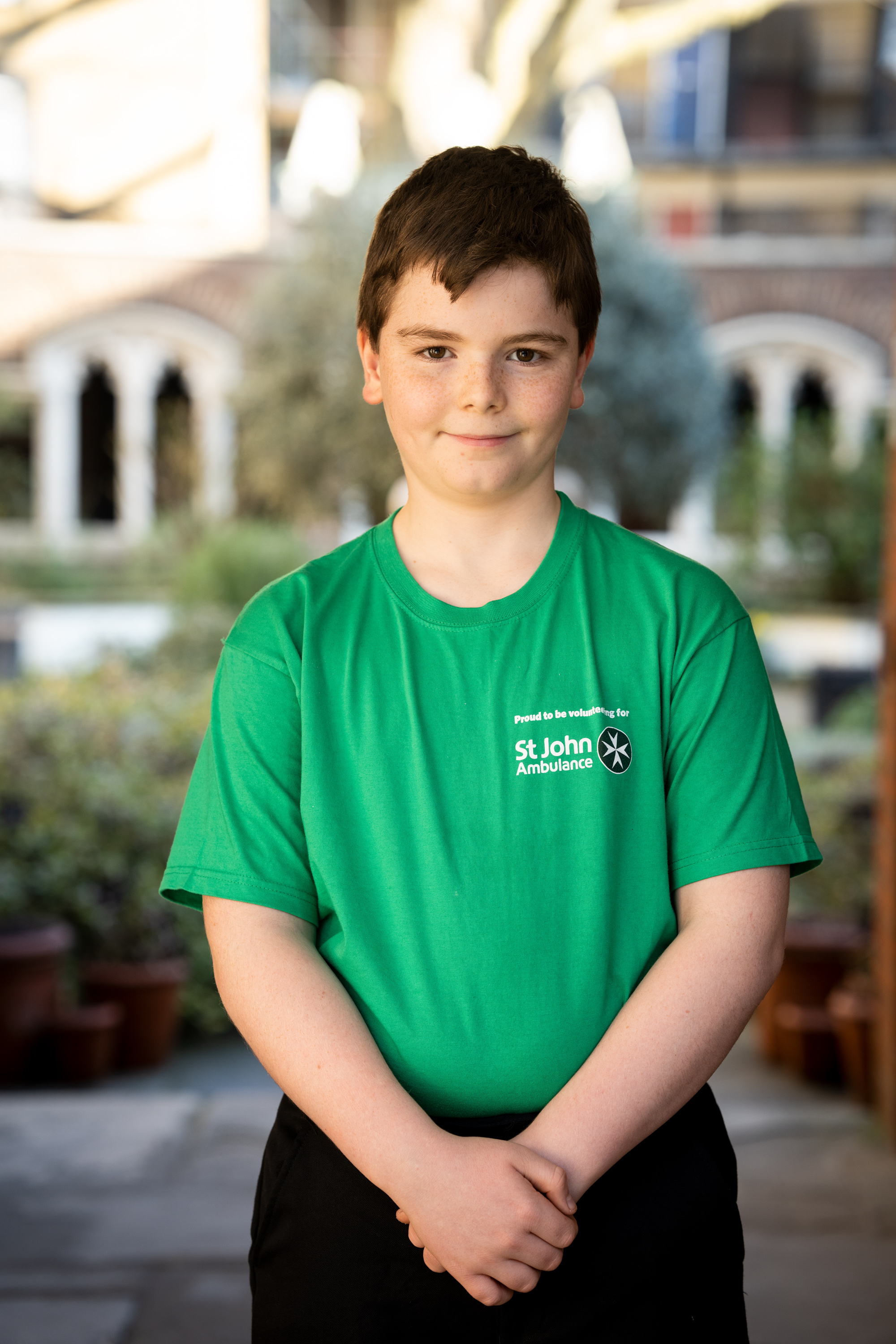 "My brothers got up and started patting her on the back," the youngster who lives in Bolton said.
"I told them that's not how you do it and I did one back slap and the [blockage] came out."
George's mother Anne-Marie, 50, a manager for a UK charity, said that if her son's actions had not worked, he had already planned his next move – giving abdominal thrusts.
Finding out he was invited to the palace was a moment which left the 11-year-old speechless.
In a bid to make the best impression, George – who is now a Cadet and attended in his St John Ambulance uniform – said he tried to make his outfit look as smart as possible.
"It is kind of a big deal meeting the Princess Royal", he said.
"I made sure to gel my hair and wear new shoes."
Apprehension and excitement grew as George and the guests – including his barrister father Matthew, 51 – chatted before Anne made her entrance, which George said he knew about because of the change in volume in the room.
"The volume suddenly went from being loud to silent and everyone looked at the door," he said.
"Everyone's eyes then turned to Princess Anne."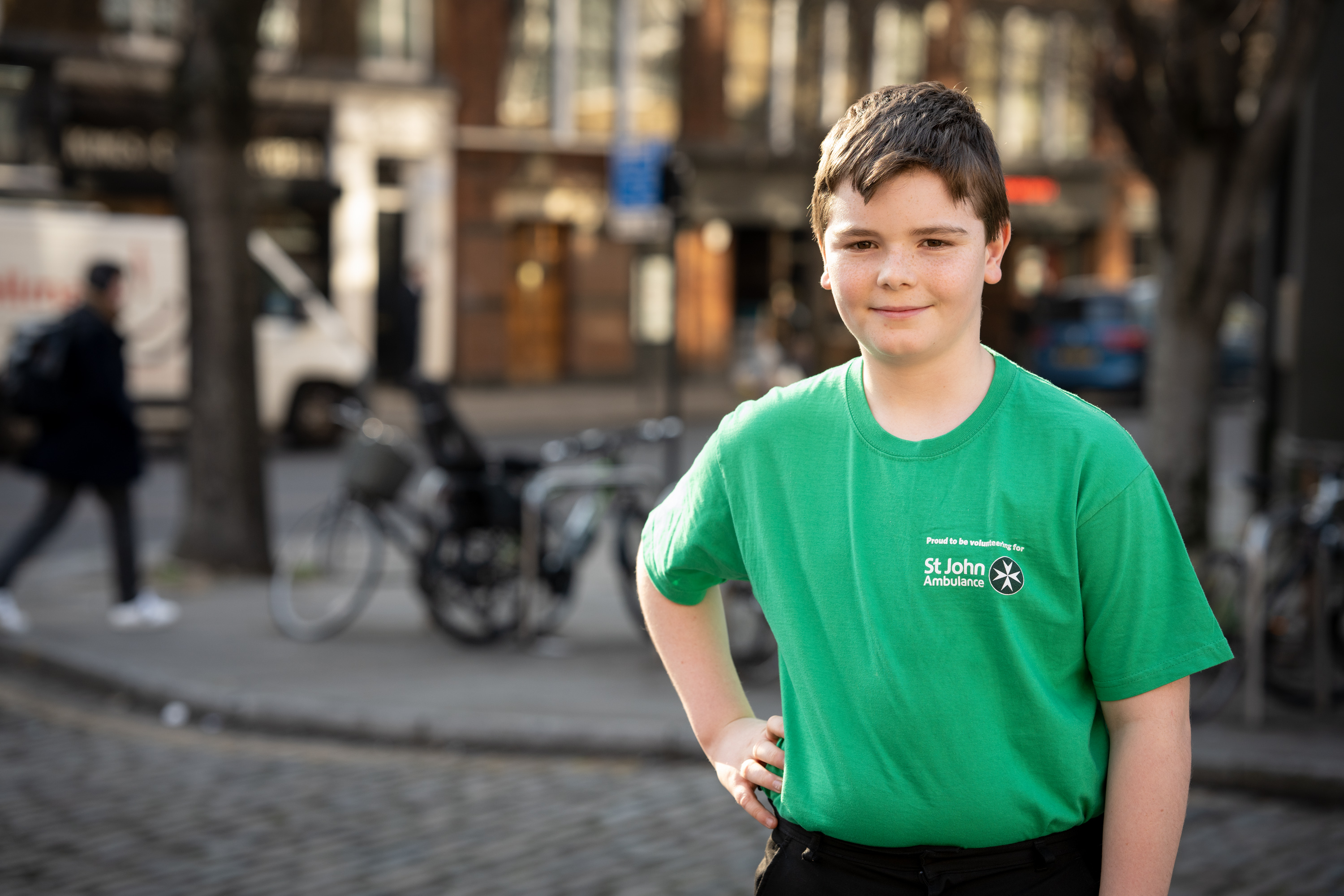 "Shaking her hand was pretty overwhelming and she was really nice," he said.
"The journey down was also really fun and I enjoyed that."
George added that joining St John Ambulance as a Badger three years ago felt "really good".
"It taught me skills that I will never forget and it felt good that I had saved somebody's life and I had only been a Badger for six weeks", he said.
"The fact that he has become a Badger and engaged and learnt all this in such a short space of time left me saying wow."
She added that she is "immensely proud" of George.
"He was so confident, not only in doing what he needed to do to resolve the immediate issue, but what the next steps would be if that hadn't worked," she said.
"And we ended up laughing – like who is this person standing in front of us, giving us all these choking life-saving tips.
"Knowing that your son's going off to Buckingham Palace to meet the Princess Royal, it doesn't get much more special than that."
The chief executive of St John Ambulance, Martin Houghton-Brown, said: "These young people prove what I have seen time and again. When young people are given a chance to shine they really can do remarkable things.
"At St John Ambulance, for over 100 years we have been welcoming young people from communities up and down the land and giving them the chance to not just grow skills and experience but to make a difference.
"HRH The Princess Royal is honouring young people, who have selflessly cared for others, literally saved lives with their First Aid skills and served their communities. I am so proud of every one of them."
In 2022, over 1,600 St John young people gave over 45,700 hours of their time providing life-saving first aid and care alongside adult St John volunteers.
More information about St John Ambulance youth programmes can be found here: www.sja.org.uk/youth