Ukrainian pilots are to be trained by the UK to fly sophisticated Nato fighter planes in the latest show of support for Volodymyr Zelensky's forces.
The UK will also offer an intermediate training programme for Ukrainian marines and has promised an "immediate surge" of military equipment including longer-range weapons.
The latest announcements came as President Zelensky made his first visit to the UK since Vladimir Putin's invasion of Ukraine.
Downing Street said the Government is following a "two-pronged" approach, with more military kit now to counter a spring offensive by Russia, with long-term support for the future.
Although Ukraine is desperate for fighter jets immediately to counter the Russian air force, the length of the required training means that No 10 has said the pilot programme is a "long-term capability investment".
The training will ensure pilots are able to fly sophisticated Nato-standard fighter jets in the future.
While the UK operates F-35 and Typhoon jets, the older F-16s widely operated by other Nato countries are more likely to be supplied to Ukraine, should Western leaders agree to Mr Zelensky's requests.
The latest offers of support follow the UK's decision to become the first Nato ally to supply Ukraine with modern Western battle tanks.
Ukrainian troops are already training on Challenger 2s, with 14 of the tanks expected to be sent to Ukraine by the end of March.
The UK also promised around two dozen AS90 self-propelled guns, hundreds more armoured vehicles and precision-guided missiles, and 100,000 artillery rounds on top of the 100,000 already sent.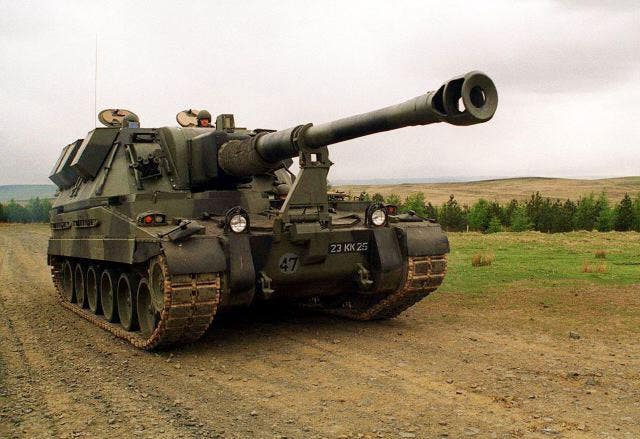 Even before the fighting began, as Russian forces massed on the border, Britain was sending the first of thousands of modern Nlaw anti-tank missiles.
The shoulder-launched weapons proved highly effective as Ukrainian troops halted a huge Russian column advancing on Kyiv in a reverse which stunned the Kremlin.
Since then Britain has steadily been stepping up its supply of military materiel in terms of both volume and sophistication as fears that the West could be drawn into a direct conflict with Russia eased.
It includes powerful multi-launch rocket systems (MLRS), which are crucial in the artillery battle that has come to dominate the conflict, as well as 28 M109 155mm self-propelled guns and L119 105mm artillery guns.
There has been a formidable array of missiles – including Brimstone, AMRAAM and Javelin systems – and hundreds of armoured vehicles, with six Stormers fitted with Starstreak missile launchers and 2,000 aerial drones.
Other equipment includes nearly three million rounds of small arms ammunition, more than 82,000 helmets, 8,450 sets of body armour, medical supplies, and more than 5,000 night-vision devices.
The UK has also provided a significant military training programme based in the UK.
Some 10,000 Ukrainian troops have been brought to battle readiness in the last six months, with a further 20,000 expected to receive training this year.
In addition, Britain has also donated Sea King search and rescue helicopters while training dozens of Ukrainian sailors to use unmanned underwater drones to clear mines laid by the Russians.