Two men are due to be sentenced for their roles in a robbery at the home of Olympic cyclist Mark Cavendish, who was threatened at knifepoint.
Balaclava-clad intruders broke into the 37-year-old's house as he slept upstairs with his wife Peta in Ongar, Essex, a trial at Chelmsford Crown Court was told previously.
Mrs Cavendish said she covered the pair's three-year-old child, who was also in the bed, with a duvet so they could not see what was happening.
Two Richard Mille watches, valued at £400,000 and £300,000, were among the items taken in the raid at about 2.30am on November 27 2021.
Romario Henry, 31, of Bell Green, Lewisham, south-east London, denied two counts of robbery but was found guilty of both counts by a jury.
Ali Sesay, 28, of Holding Street, Rainham, Kent, admitted two counts of robbery.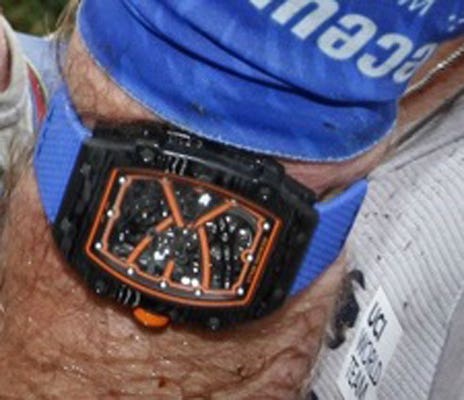 The charges were that the accused robbed Mr Cavendish of a watch, phone and safe – and his wife of a watch, phone and suitcase.
Henry and Sesay, who were remanded in custody, are due to appear before Chelmsford Crown Court, where they will be sentenced by Judge David Turner KC, on Tuesday.
Mrs Cavendish, who – like her husband – was naked during the robbery, told jurors she woke in the night to a noise she went downstairs to investigate.
She saw "men's figures in balaclavas and they were running towards the bottom of the stairs", saying she believes there were "between three and five" of them.
She ran back to her bedroom, shouting "get back" or "get in" to her husband, who was unable to activate a panic alarm.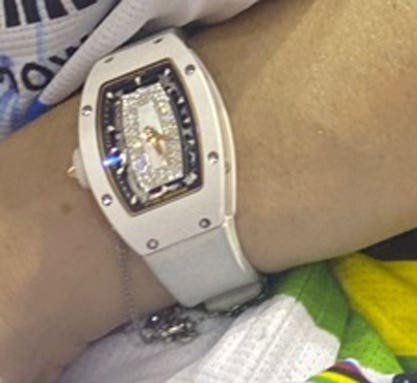 One had her husband in a headlock, she said, adding: "One of them held a large black knife to his throat and they said, 'Where's the watches?' and, 'Do you want me to stab you?'"
She agreed with a suggestion it was a Rambo-style knife while, in his evidence, Mr Cavendish said it "wasn't a knife you have in a kitchen".
"It was black and had holes in it, he said, adding: "It was a weapon."
Jurors were told two other men, Jo Jobson, from Plaistow, east London, and George Goddard, from Loughton in Essex, have been named as suspects in the case but not apprehended.
Jobson was 25 and Goddard 26 at the time of a police appeal last March.
Oludewa Okorosobo, 28, of Flaxman Road, Camberwell, south London, denied two counts of robbery and was cleared by jurors after a trial.