Rishi Sunak has carried out a sweeping shake-up of Whitehall, creating a new department for energy security and net zero amid promises to cut household bills and halve inflation.
The creation of four new Government departments, aimed at boosting economic growth and addressing the energy crisis, marks a major reshaping of some key Government departments.
"I think we've seen over the last year in particular the impact that happens to people's bills at home when energy policy doesn't work properly, when we're reliant on imported energy from hostile countries," Mr Sunak told broadcasters while on a visit in central London.
"That's why the creation today of a new department focused specifically on energy security and net zero is so important."
Downing Street admitted the changes will not be a "silver bullet" to address the problems facing the UK but said the moves have been "worked on for some time".
The Department for Energy Security and Net Zero, which will be tasked with securing the UK's long-term energy supply, will be headed up by Grant Shapps, who had been business secretary.
"My focus will be securing our long-term energy supply, bringing down bills and thereby helping to halve inflation," he said.
Full details of the responsibilities of the new departments were published after the reshuffle.
Mr Sunak told his new-look team at a Cabinet meeting on Tuesday that energy security was a "mission-critical effort" for the UK Government.
The Prime Minister's official spokesman said Mr Shapps' role would, as well as looking to slash energy bills, be driving long-term projects, such as the provision of more domestic nuclear plants.
Speaking to broadcasters, Mr Sunak pointed to the tangible benefits of his reforms, which are believed to have largely blindsided departmental officials after being drawn up by a close circle in Number 10 and the Cabinet Office.
He said the focus of the new energy department will "mean that we can reduce people's energy bills."
He added: "That's so important. It means we can produce more energy here at home, giving us more independence and security, and it means we can transition to cleaner forms of energy as we hit our net-zero ambitions and create jobs in the process, as we're seeing here today".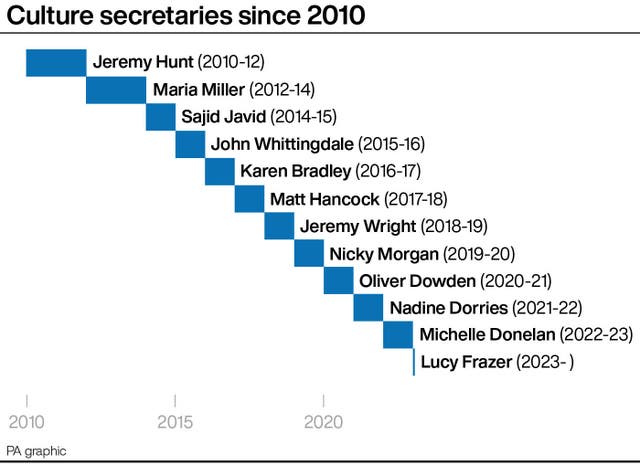 Kemi Badenoch, who was international trade secretary, will now lead the joint Department for Business and Trade.
Lucy Frazer joins the Cabinet as Culture Secretary in a department which has been shorn of its responsibility for digital technology and will instead focus on the creative arts and sport.
Michelle Donelan moves from culture to the new Department for Science, Innovation and Technology.
Responsibility for the Online Safety Bill, a major piece of Government legislation currently being debated in the House of Lords, will remain with Ms Donelan as she moves to the new department.
Mr Sunak continued to face questions about the future of Deputy Prime Minister Dominic Raab, who remained in place after the reshuffle.
Mr Raab, who is also the Justice Secretary, is being investigated by senior lawyer Adam Tolley KC over bullying allegations – with dozens of officials thought to be involved in eight formal complaints.
Mr Raab has denied the allegations.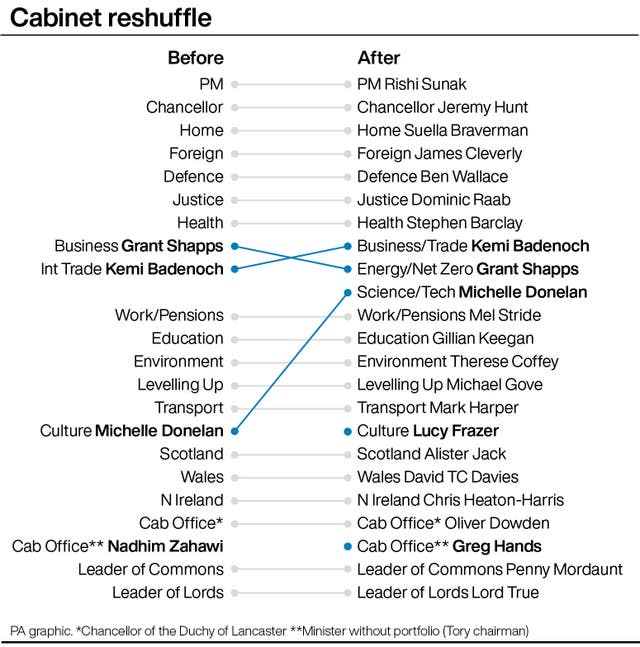 "But as people have seen from how I've acted in the past, when I'm presented with conclusive independent findings that someone in my Government has not acted with the integrity or standards that I would expect of them, I won't hesitate to take swift and decisive action.
"That's what I've done in the past. But with regard to this situation, it's right that we let the independent process continue," Mr Sunak said.
Mr Hands, who takes on the role of party chairman ahead of local elections in May, said he is "excited" to get started.
He tweeted: "I joined the Party in 1986 – a ward chairman in 1992, a councillor in 1998, a Group Leader in 1999, an MP in 2005, a Minister in 2011 – an honour to chair it in 2023!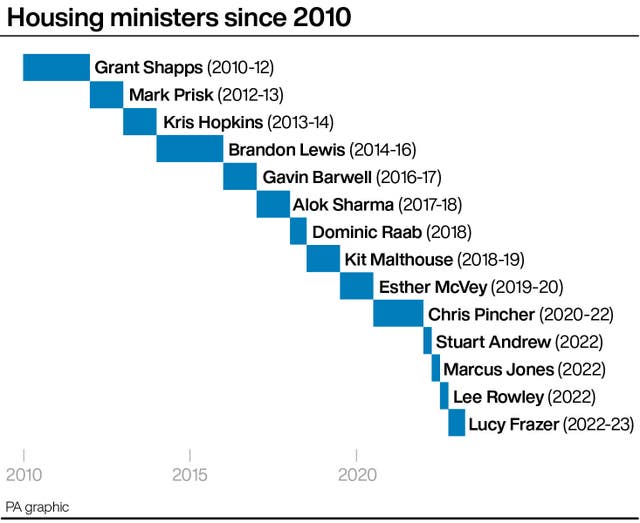 Lee Anderson, the Ashfield MP who has become one of the most outspoken 'red wall' backbenchers, was made deputy chairman.
The scale of the reform raised questions about the cost of all the changes, with the Liberal Democrats claiming on Tuesday the shake-up could cost £60 million.
The Prime Minister's official spokesman said he did not recognise the figure but told reporters: "This is about bringing together teams under the priorities of the Prime Minister so we wouldn't expect there to be significant additional costs to this."
Meanwhile, Labour hit out at Mr Sunak, accusing him of failing to prioritise industrial strategy amid the splitting up of Beis.
Shadow business secretary Jonathan Reynolds said Mr Sunak's "decision to remove the Industrial Strategy from his Government's priority list shows quite clearly that he has no plan to drive growth in our fantastic industries".