Here are some of the key statistics from Rishi Sunak's reshuffle of the Cabinet:
– Lucy Frazer is the 12th person to be appointed culture secretary in the past 13 years.
Since 2010, the post has also been held by Jeremy Hunt (2010-12), Maria Miller (2012-14), Sajid Javid (2014-15), John Whittingdale (2015-16), Karen Bradley (2016-17), Matt Hancock (2017-18), Jeremy Wright (2018-19), Nicky Morgan (2019-20), Oliver Dowden (2020-21), Nadine Dorries (2021-22) and Michelle Donelan (2022-23).
In the 13 years from 1997 to 2010, the UK had only five culture secretaries: Chris Smith (1997-2001), Tessa Jowell (2001-07), James Purnell (2007-08), Andy Burnham (2008-09) and Ben Bradshaw (2009-10).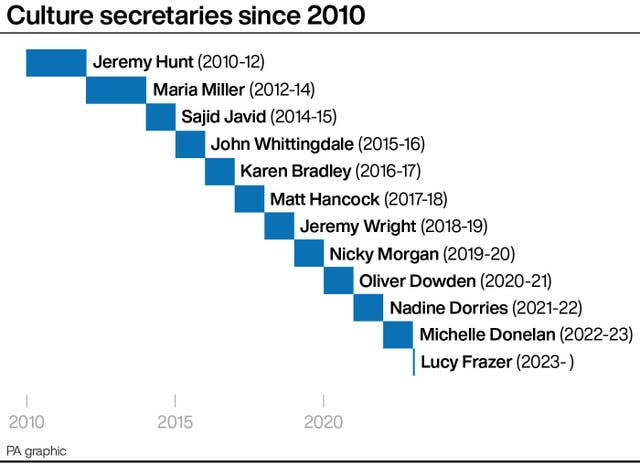 Six people have held the role in the past four years.
The full list for the past 13 years is: Vince Cable (2010-15), Sajid Javid (2015-16), Greg Clark (2016-19), Andrea Leadsom (2019-20), Alok Sharma (2020-21), Kwasi Kwarteng (2021-22), Jacob Rees-Mogg (2022), Grant Shapps (2022-23) and now Ms Badenoch.
The first existed from 1974 to 1992 and was run by the Secretary of State for Energy.
Ministers who held the post included Labour's Tony Benn (1975-79) and Conservative Nigel Lawson (1981-83).
The second version lasted from 2008 to 2016 and was headed by the Secretary of State for Energy & Climate Change, who included Labour's Ed Miliband (2008-10) and Liberal Democrat Ed Davey (2012-15).
The third, and latest, will be led by Grant Shapps as Secretary of State for Energy Security & Net Zero.
Whoever replaces her will be the 15th person to hold the role in the past 13 years.
They will also be the fifth housing minister in the past 12 months.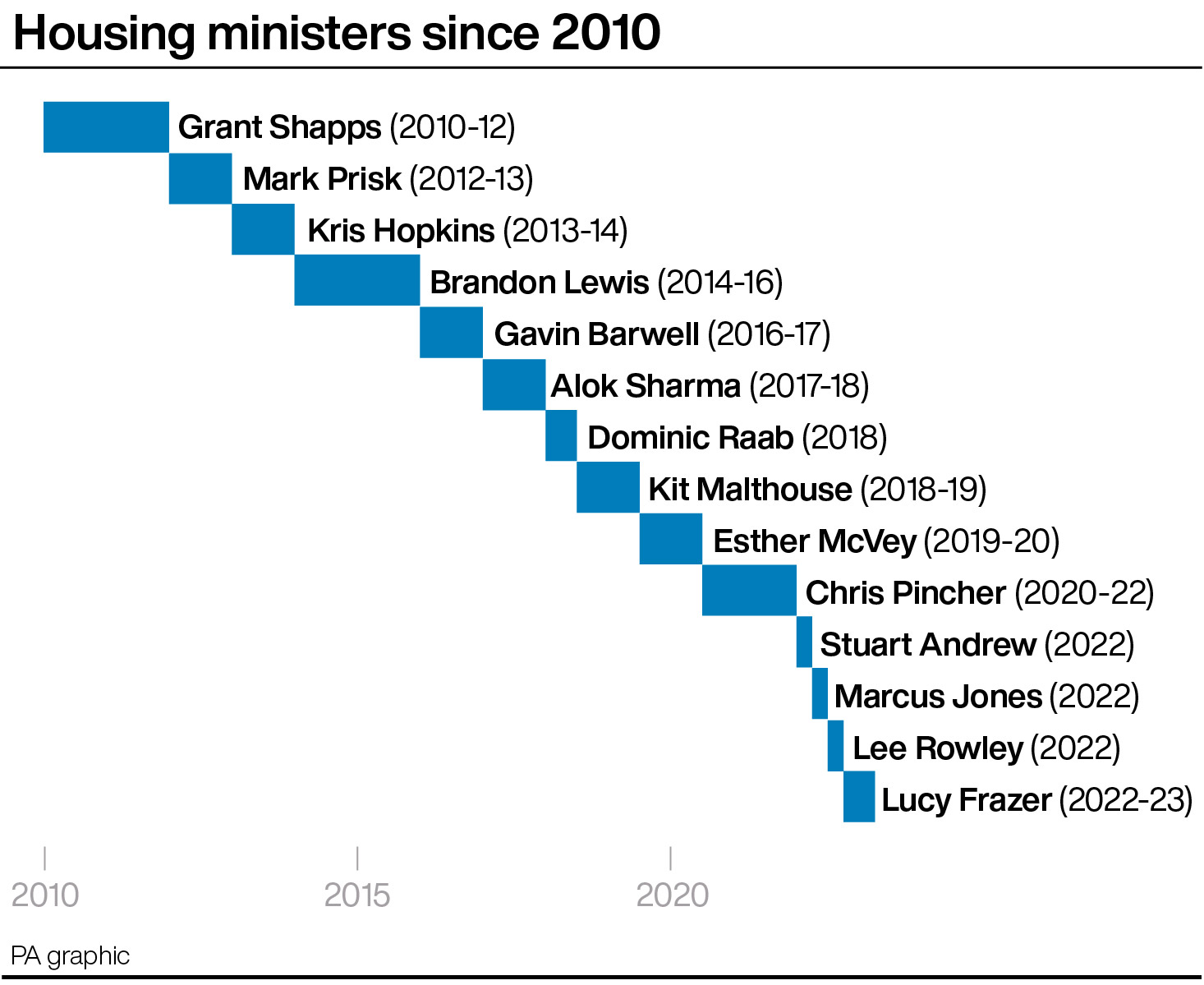 It last appeared in the guise of the Ministry of Technology, which was created by the Labour prime minister Harold Wilson in 1964.
The ministry survived until October 1970, when it was abolished by Conservative prime minister Edward Heath and responsibility for technology was absorbed into the Department of Trade and Industry.