Turkish people in the UK have spoken of their fears for family members caught up in the earthquake that has hit Turkey and Syria, with one saying "my childhood memories are gone".
The death toll has passed 5,000 and is expected to rise further, with emergency aid and search teams from all over the world travelling to help.
Servet Ozdemir, 29, who lives in Leeds, was born in Golbasi, a town in the Adiyaman province of Turkey, and moved to the UK in 2007.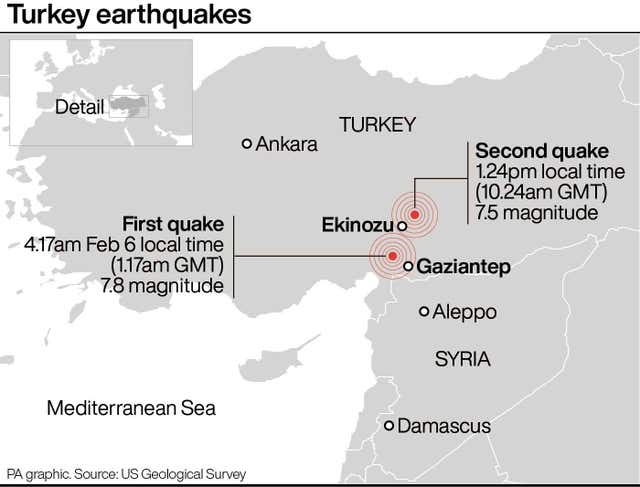 "My uncle's building is tilted, it's unusable right now, he doesn't have a home," he said.
"But the building right next to them. It just collapsed on to the floor… it was gone.
"My father-in-law, he owns a pharmacy. It's destroyed completely. I don't know when he will be able to run his business again.
"I can't do my job right now. I'm not working, I'm just constantly trying to get help to these people, trying to assure them, trying to assure my wife, she's very sad. Her parents have been impacted directly.
Mr Ozdemir said he had been able to contact friends and family despite mobile networks struggling, and called for long-term aid to help the country recover.
"(People) can't access their homes any more. They are basically gone," he said.
"They (are) just left without anything, maybe with a coat at most. They need clothing, they need food, because even the bakeries in that town, they are destroyed. They can't make food any more.
"We'll need long-term help and a long-term plan, long-term efforts, and next time we build buildings there I don't want to see them collapsing, basically."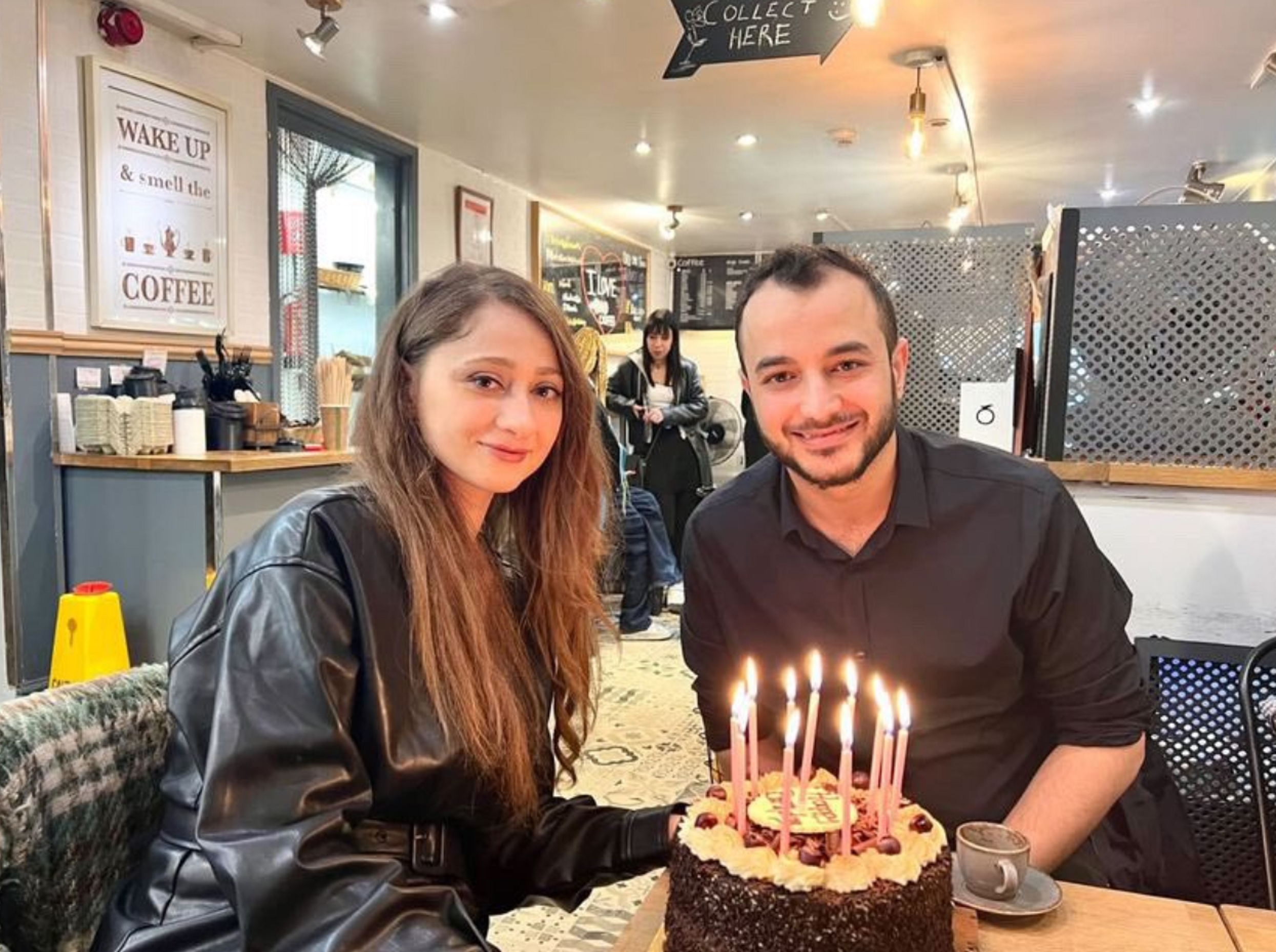 Dilan Altun, 22, who works in finance and moved to the UK 12 years ago, has dozens of relatives in Elbistan – around 146 miles from the disaster's epicentre – including grandparents, uncles, aunts and cousins, who she has been in contact with and are now "homeless".
"I've never seen my grandad cry – they're trying to help others but they've got nothing themselves," said Ms Altun, from north London.
"People are hungry, kids, elderly (people) and pregnant women. People have to sleep outside in the rain and snow – some people have actually died from the weather conditions after being rescued from the rubble.
"The locals are pinpointing exactly where and how many people are under rubble but they receive (zero) help. They have to dig with their own hands and nails to try to get some people out."
Ms Altun said her relatives, "at least 15 families", have been left without shelter and "did not even sleep".
She described feeling immense "guilt" while at home in London and encouraged people to donate aid.
"All I can feel is guilt. I feel guilty to be in my warm home, I feel guilty for falling asleep in my bed when everyone is out there in the cold and helpless.
"What we can do is send warm clothing, some winter essentials, baby food, tinned food, whatever we can find really.
"There are also money donations being made. Anything helps really.
"I will visit the donation locations today to help out with packing. Other than that there is not much anyone can do but to pray for people."