Around 100,000 civil servants are to strike on Budget Day in their long-running dispute over pay, jobs and conditions.
The Public and Commercial Services (PCS) union said it was escalating its campaign of industrial action by targeting March 15.
Next month's strike could be joined by a further 33,000 PCS members working for 10 more employers, including HM Revenue & Customs, whose strike ballot results are due later this month.
The PCS said 100,000 of its members went on strike last week alongside teachers, university lecturers and train drivers in separate disputes.
PCS general secretary Mark Serwotka said: "Rishi Sunak doesn't seem to understand that the more he ignores our members' demands for a pay rise to get them through the cost-of-living crisis, the more angry and more determined he makes them.
"PCS members are suffering a completely unacceptable decline in their pay.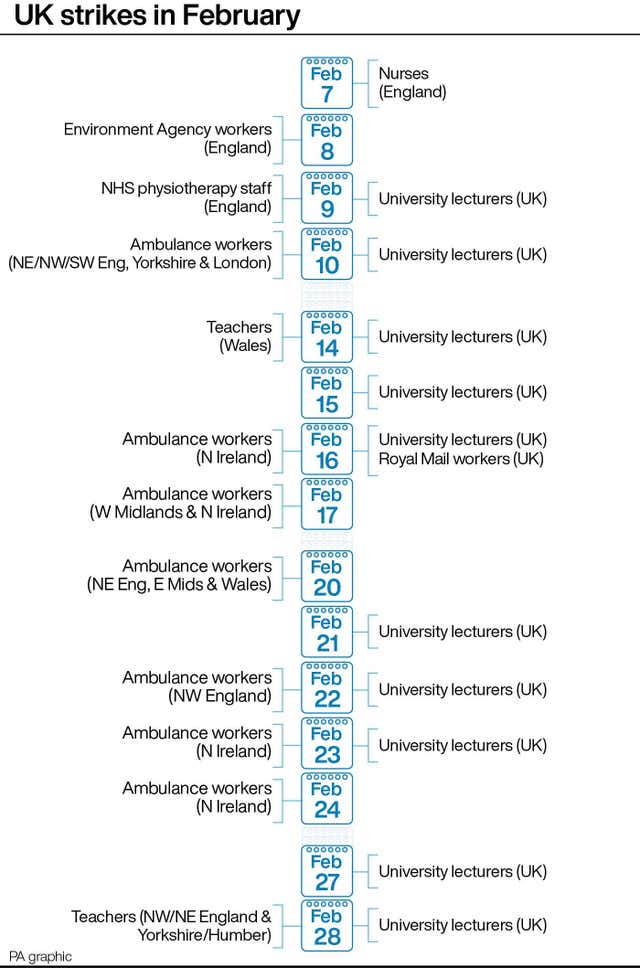 "It's an appalling way for the Government to treat its own workforce.
"Rishi Sunak can end this dispute tomorrow if he puts more money on the table. If he refuses to do that, more action is inevitable."