Metropolitan Police officer David Carrick used his "power and control" to carry out a "catalogue of violent and brutal" sex attacks, a court has been told.
The 48-year-old constable was sacked from the force after pleading guilty to attacking 12 women over 17 years – and being unmasked as one of the country's most prolific sex offenders.
Carrick, who joined the Met in 2001 before becoming an armed officer with the Parliamentary and Diplomatic Protection Command in 2009, appeared on Monday in the dock at Southwark Crown Court, where he is being sentenced over two days for 49 charges, including 24 counts of rape.
Prosecutor Tom Little KC said: "If the offending had to be accurately and fairly summarised, it was systematic.
"It was a catalogue of violent and sexual offences perpetrated on multiple victims, whether he was in a controlling or coercive relationship with them or not or even if it was just a single occasion."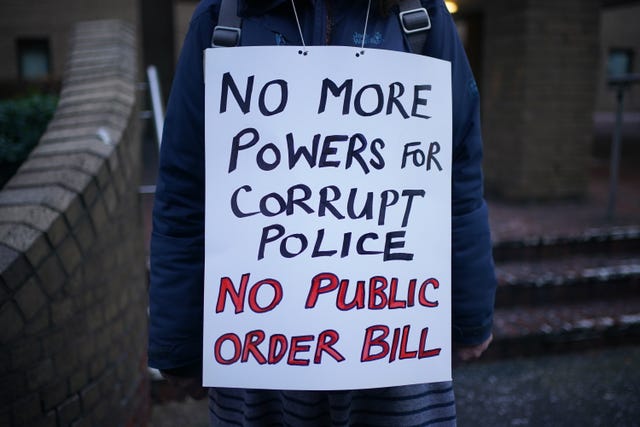 The prosecutor told the court the women were "vulnerable", with some "appreciably older or younger than him".
Carrick's offending increased in frequency, with "an increasing level of humiliation being inflicted", Mr Little said.
Two of the women were kept in a small cupboard under the stairs at Carrick's home – one 10 times – while some were urinated on or attacked with a belt, the court was told.
He committed his crimes while serving as a Met Police officer and routinely carried a gun from 2009, providing armed protection at sites including embassies and the Houses of Parliament.
He took a number of training courses, including one on domestic abuse in 2005, the court heard.
The prosecutor said Carrick told a woman he met in a London bar in 2003 "he was the safest person that she could be with and that he was a police officer" before taking her back to his nearby flat.
She "froze" when he put a black handgun to her head and said "you are not going" before repeatedly raping her, Mr Little said.
During the attack, Carrick put his hands around her throat and said he was going to be the last thing she saw.
The woman, who was left with bite marks, bruising and clumps of hair missing, told an A&E nurse she had been raped by a police officer, the court heard.
But she was told she needed to be "ready" if she was going to complain and "she might be better to try to put it behind her and move on".
Carrick, who served in the Army before joining the Met, previously pleaded guilty to 49 charges relating to a dozen women.
Some are multiple-incident counts, meaning they relate to at least 85 separate offences, including at least 71 sexual offences and 48 rapes.
The charges include 24 counts of rape, nine counts of sexual assault, five counts of assault by penetration, three counts of coercive and controlling behaviour, three counts of false imprisonment, two counts of attempted rape, one count of attempted sexual assault by penetration, one count of causing a person to engage in sexual activity without consent and one count of indecent assault.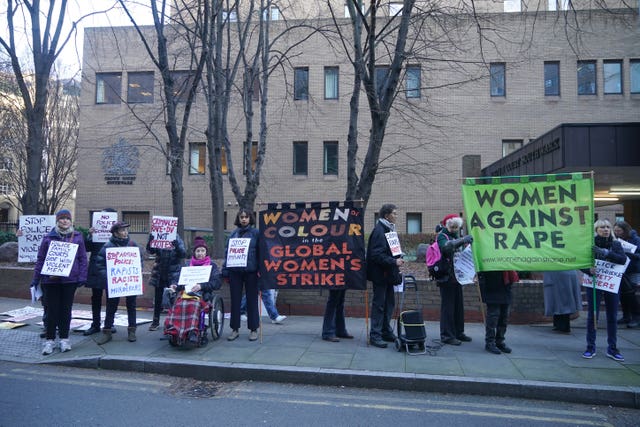 The Met was forced to apologise and admit Carrick should have been rooted out earlier after it emerged he came to police attention over nine incidents – including allegations of rape, domestic violence and harassment – between 2000 and 2021, with all but one of the incidents relating to his behaviour towards women.
Carrick faced no criminal sanctions or misconduct findings and police chiefs across England and Wales have since been asked to have all officers checked against national police databases by the end of March.
Carrick's crimes are set to form part of the independent inquiry looking at the murder of Sarah Everard, who was raped and strangled by then-serving Met officer Wayne Couzens in March 2021.
Mrs Justice Cheema-Grubb is expected to sentence Carrick, from Stevenage, Hertfordshire, on Tuesday.