Complaints from customers to the Energy Ombudsman reportedly numbered more than 100,000 last year.
Incorrect billing, poor customer service and problems switching suppliers were the main issues prompting complaints, the BBC said.
Three quarters of the cases heard were concluded in the customer's favour, the broadcaster said.
BBC Radio 4's Money Box programme reported that a total of 105,340 complaints were received by the ombudsman in 2022, which it said was a rise of more than 50% compared to two years previously.
The ombudsman is described on its website as being approved by UK regulator Ofgem to independently handle disputes between consumers and energy suppliers.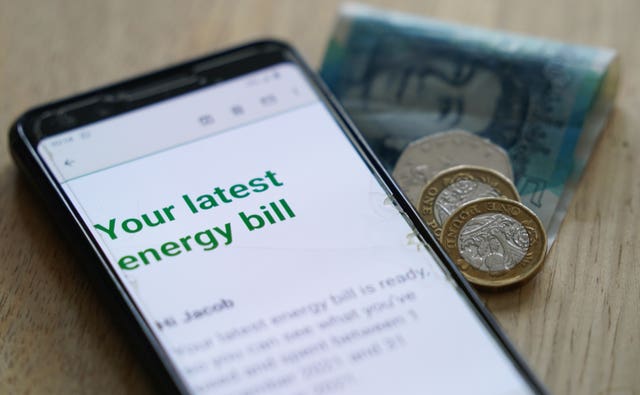 The paper's probe revealed how customers – including disabled and mentally ill people – had been forced on to the pay-as-you-go meters, or faced having their gas switched off.
Ofgem subsequently ordered all domestic energy companies to suspend the system of forcibly installing prepayment meters, while Business Secretary Grant Shapps described the practice as "outrageous".
It is unclear whether authorities will want to ban the forced switching of customers to prepayment meters.
It is the only way that suppliers can ensure people pay their bills, and companies are only allowed to do so after exhausting all alternative solutions.
Former Ofgem boss Dermot Nolan warned that the cost for bills that do not get paid is spread onto all other households across the country, so any ban could hike prices.
Energy UK chief executive Emma Pinchbeck said: "With millions of people struggling to pay energy bills as the cost of living soars, more people than ever are contacting their energy supplier for help.
"Customer service teams have seen a four-fold increase in customer contact and are doing their best to respond to the huge numbers of customers getting in touch, often about complex issues.
"Our members work tirelessly to resolve complaints themselves, however where they are unable to come to a resolution with the customer themselves, the Ombudsman plays an important role in making sure complaints can be resolved."