The partner of missing mother-of-two Nicola Bulley has said he will "never lose hope", one week on from her disappearance.
Paul Ansell said he "cannot get his head around" how the 45-year-old had vanished, and said his focus was on staying strong for their two daughters.
Ms Bulley was last seen walking her dog near the River Wyre in St Michael's on Wyre, Lancashire, last Friday morning.
"All we are doing is sitting there going round and round and round through each scenario."
He added: "We're never, ever going to lose hope, of course we're not, but it is as though she has vanished into thin air. It's just insane."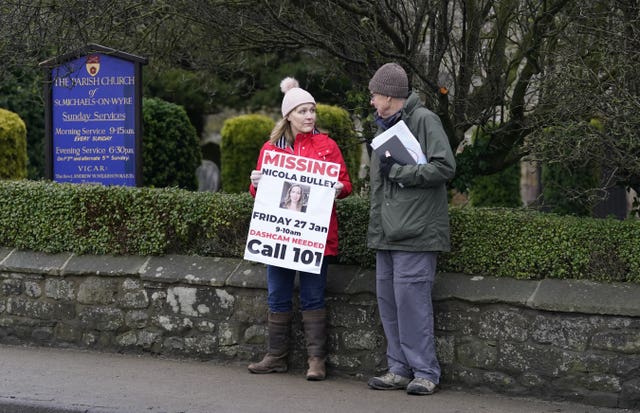 On Friday morning, members of the local community stood by the side of the road holding signs bearing Ms Bulley's photo, urging people to contact police with information.
Mr Ansell said the support from the community had given the family "a great amount of comfort".
"We're out in force today. We've had banners made, placards with her face, so the idea is that seven days on there might be someone that's passing today that passed last Friday, that might be able to shed that glimmer of hope we need."
She added: "They are the most close-knit family. Those poor girls asking questions, 'where's mummy, how is mummy'."
A potential witness, a dog walker, who was traced following a police appeal on Thursday, said she had spoken to officers and "doesn't know anything".
Christine Bowman, 67, told the Daily Mirror: "It has made local women fearful. If they have husbands or partners, they have been taking the dogs out instead."
Lancashire Police, who have launched a huge search operation, said that despite "unanswered questions", people should not "speculate or spread false rumours" about the disappearance.
Ms Bulley, 45, a mortgage adviser from Inskip, Lancashire, vanished while walking her dog after dropping off her daughters, aged six and nine, at school last Friday morning.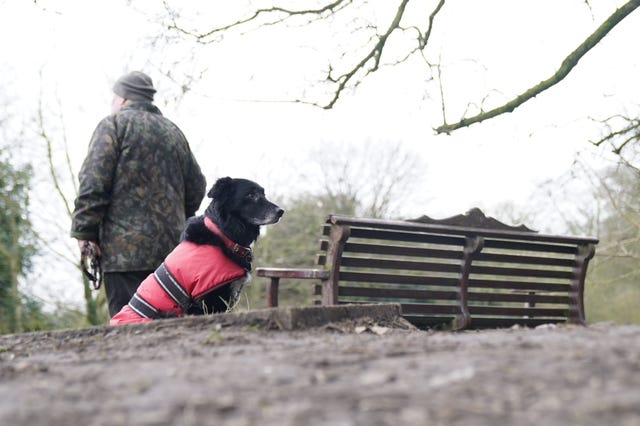 Her mobile phone and the lead and harness for her dog, springer spaniel Willow, were found on a bench close to the River Wyre in the Lancashire countryside.
Lancashire Police have said they do not believe any crime has been committed and are treating the incident as a missing person inquiry.