The Tanaiste has said it is good news that an Irish soldier who was seriously injured in a Lebanon ambush has been discharged from hospital to continue his recovery at home.
Micheal Martin also said that the UN report into the incident is expected in the coming weeks.
Shane Kearney, 22, was seriously wounded when the armoured UN vehicle he was travelling in was surrounded by a group of armed attackers in Lebanon last month.
The Irish UN peacekeeper was injured in the shooting incident which left 24-year-old Private Sean Rooney dead.
Trooper Kearney, from Killeagh in Co Cork, was medically evacuated from Lebanon to Ireland, where he has been receiving care at Beaumont Hospital in Dublin.
The Defence Forces confirmed that Mr Kearney is being discharged from Beaumont Hospital on Friday.
"He still requires further medical treatment later in the year but the medical staff are satisfied with his continued and steady progress to allow him to continue his recuperation at home with his family," it said.
Tanaiste and Minister for Foreign Affairs Micheal Martin welcomed the news that Trooper Kearney was going home.
"I visited Shane Kearney last Monday in Beaumont Hospital. We had a very good chat," he said, adding that he brought news back from Camp Shamrock to him following Mr Martin's recent visit to the Lebanon.
"It's good news that he's going home…. he's been through a very traumatic time," the Cork native said.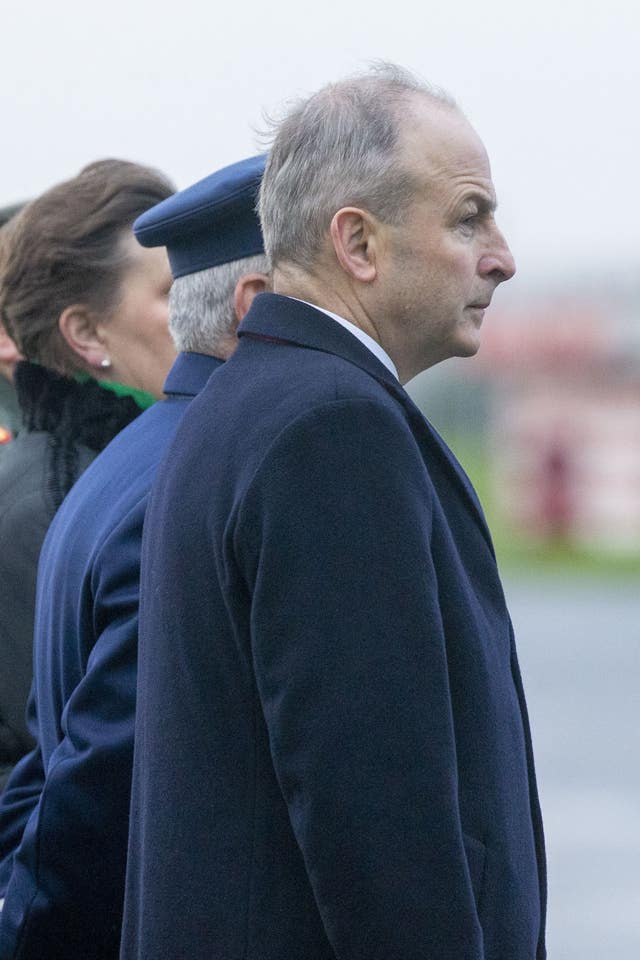 Mr Martin has said the Irish government is "absolutely determined" to see those responsible for Mr Rooney's death to be brought to justice, and encouraged the Irish soldiers in Lebanon to use support services available to them.
He also met the Lebanese ministers for foreign affairs and defence, Dr Abdullah Bou Habib and Maurice Sleem, in Beirut.
"When I was in Lebanon, I met with the minister for foreign affairs and the minister for defence and pressed the need for a comprehensive investigation into the murder of Sean Rooney and the attack on our peacekeeping troops in Lebanon, and also met with the Secretary General of the United Nations.
"We expect the UN nations report in mid-February.
"I don't have any further updates in respect to the investigations that are underway," Mr Martin said.
Lebanon's military tribunal has charged seven suspects over the attack that killed Mr Rooney and injured Mr Kearney, as part of one of the three investigations that were launched in the wake of the incident.
Two other probes are being carried out by the UN and Ireland's Defence Forces.