Just over one in five (22%) women across the UK regularly perform exercises to maintain their pelvic floor health, a new poll suggests.
Over half (55%) do not currently do, or have never done pelvic floor exercises, while 23% said they do not know how to do them, according to the survey.
If a person's pelvic floor muscles are weak, they may suffer incontinence or if the muscles are too tight, people might find it difficult to empty their bladder completely.
There are exercises which can be performed to help strengthen these muscles, which can help the bladder work well.
Leading doctors have said there should be a "life-course" approach to helping women maintain good pelvic floor health.
The Royal College of Obstetricians and Gynaecologists (RCOG) said girls should learn about their pelvic floor health from a young age and support should be made available throughout their lives.
The new poll, shared with the PA news agency, also found that some 60% of women have at least one symptom of poor pelvic health, such as urinary incontinence and a frequent need to wee.
Meanwhile, over half (53%) of the women who had experienced symptoms of pelvic floor dysfunction did not seek help from a healthcare professional, according to the survey of 2,000 UK women by Opinium on behalf of the RCOG.
Of these, 39% thought their symptoms were normal and 21% were too embarrassed.
More than two-thirds (69%) of all of those polled said they had not spoken to anyone in the NHS about their pelvic floor health.
The new policy paper sets out five recommendations on how to improve care though education and access to information.
This should be "tailored" and provided from a young age and throughout a women's "reproductive life cycle" – which means during and after pregnancy, as well as the menopause.
Women should be given information on how maintaining a healthy weight, exercising regularly and reducing or stopping smoking, as well as practicing pelvic floor exercises, can prevent and reduce symptoms of a weak pelvic floor, the RCOG said.
And any woman with symptoms of pelvic floor dysfunction should have timely access to support, and where necessary, specialist healthcare professionals.
The RCOG also called for an online hub where women could go to access high quality information.
Dr Ranee Thakar, president of the RCOG, said: "Our research shows too few women are receiving information about pelvic floor health, or the risk factors that can increase the chance of developing pelvic floor dysfunction. It also found many women either don't know, or are too embarrassed to ask, about help for symptoms that may be having a real impact on their lives.
"We are calling for improved information provision and education throughout women's lives.
"Every health professional has a role to play in tackling stigma and giving women the ability to protect their pelvic health, to improve symptoms they may develop and to recognise when to seek help by making every interaction count.
"Across all four nations, women should be able to access support to maintain good pelvic floor health following pregnancy and birth.
"We welcome NHS England's commitment to improve perinatal pelvic health, and hope we can work with the NHS to ensure that all women have access to high-quality information about pelvic floor health. Efforts must also focus on eliminating inequalities in access to health information, education and care."
Emma Crookes, a member of the RCOG Women's Network who started suffering incontinence during pregnancy, said: "When I started leaking urine from quite an early stage of pregnancy in my 20s, I was shocked and embarrassed and wanted to hide away.
"I was told by friends, the media and even my GP that it's completely normal, it's what happens when you have children.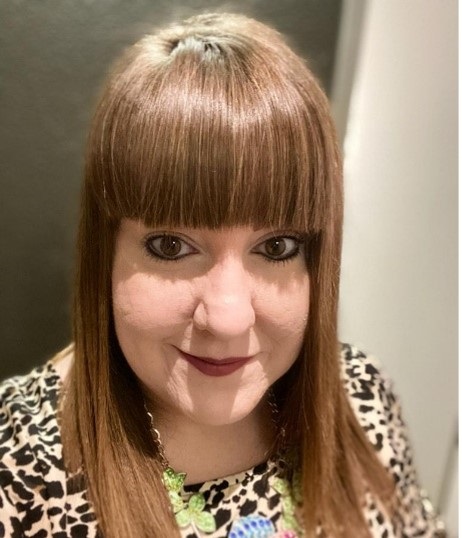 "By the time I was referred to a pelvic floor physiotherapist and urogynaecology services, I was suffering with a vaginal wall prolapse and urinary stress incontinence.
"With pelvic floor muscle training and weeks of intense personalised exercises and support, my symptoms improved and I was able to get back to my usual routine."
Last year, the National Institute for Health and Care Excellence (Nice) said that girls as young as 12 should be taught about pelvic floor exercises as part of the school curriculum.
Nice said girls aged 12 to 17 should be given lessons about the pelvic floor, including its anatomy, possibly as an addition to classes on sex and relationships.