Fewer migrants crossed the Channel in January compared to the first month of 2022, but the number is still far greater than previous years.
A total of 1,180 migrants have arrived in the UK so far in 2023, according to Government figures.
This is 159 fewer than the 1,339 recorded in January a year earlier.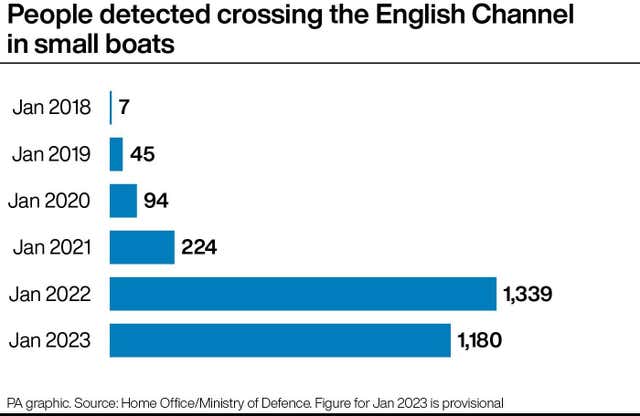 Government officials previously suggested any drop in crossings over the winter could be seasonal and linked to weather conditions, with numbers expected to rise again in the spring.
The Home Office published the latest figures after resuming responsibility for operations in the Channel to tackle migrant crossings.
The new Small Boats Operational Command (SBOC) takes over from the Royal Navy, which had been leading operations for eight months.
Military and civilian staff will work with the National Crime Agency under the SBOC as part of Prime Minister Rishi Sunak's promise to "grip illegal migration".
He vowed to pass new laws to "stop the boats" as one of his five pledges for the year ahead.