Labour will not require SNP backing to form a government at the next general election – despite the SNP Westminster leader refusing to rule out a future deal, Anas Sarwar said.
The Scottish Labour leader has reaffirmed his party's stance on coalitions but sent warning messages to the SNP Commons leader on the consequences of supporting a Conservative hung parliament.
Voters will go to the polls before January 2025, with Labour aiming for a majority government, while the SNP will use the election as a 'de facto referendum'.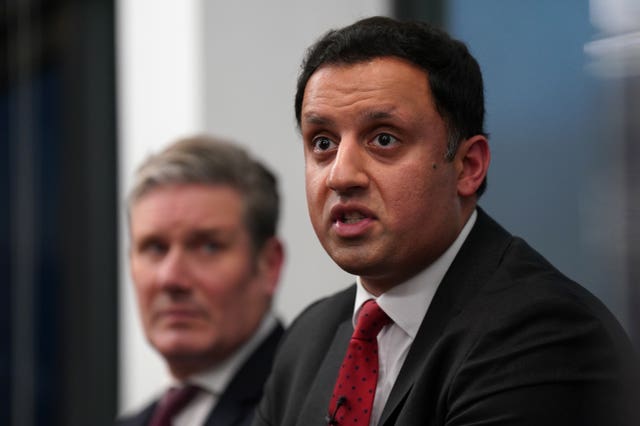 "If we fall short on a majority government and we have the opportunity to form a minority Labour government, the SNP is going to have to face a very simple choice," he told the PA news agency.
"They can choose to vote in either a Labour government or choose a Tory government. And we dare them to vote in the Tories to see how Scotland reacts.
"It's good to hear Stephen Flynn say he'd rather a Labour government. I think the vast majority of people across the country would rather that than this rotten Tory Government."
But despite the SNP's popularity with voters in the UK polls – where the party secured 45% of the vote share in 2019 – nearly 5% behind its 2015 performance – Mr Sarwar said he was "confident Scotland would be at the heart of delivering that Labour government" by returning Scottish Labour MPs.
Labour's shadow defence minister John Healey, who joined Mr Sarwar on a visit to the veterans' accommodation on Wednesday, said there was not even a "fag paper" between the Scottish Labour leader's stance on an SNP deal than that of Sir Keir Starmer.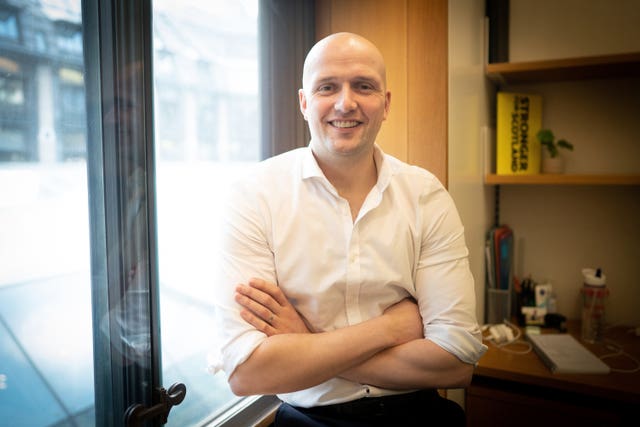 The comments come as Mr Flynn told PA on Tuesday that he was confident pro-independence parties would secure 50% of the Scottish vote in the next election.
His party will decide on whether to officially adopt the de facto referendum policy at its spring conference in March.
And while said he was "not overly concerned" that Labour's recent polling would hinder the pro-independence success, he did not rule out supporting a minority Labour administration should the next general election produce a hung parliament.
"We're never going to be in a situation where I, nor my colleagues, would seek to put anyone in a situation where they would have to suffer from more Conservative rule," he said.
Asked whether he could see the SNP backing a Labour or Tory administration to push through national legislation in the event of a hung parliament, Mr Flynn replied: "There would be absolutely no circumstances under which I would ever back a Tory minority."
But conversations would come with a push for a future prime minister to back a referendum on Scottish independence, Mr Flynn said.