The Government is being called on to "do the right thing" and bring in a Hillsborough Law amid criticism of its lack of response to a report on the experiences of the bereaved families.
Consideration of a Public Authority Accountability Bill, or Hillsborough Law, was one of 25 recommendations set out by former Bishop of Liverpool the Rt Revd James Jones in his paper published in November 2017.
No date has been set for a Government response to the report, which Home Secretary Suella Braverman said would be "as soon as practicable".
The Hillsborough Law would create a legal duty of candour on public authorities and officials.
A spokeswoman for the Hillsborough Law Now campaign said: "Failure to comply would become a criminal offence, and the culture of denial that we have seen in other inquiries, such as infected blood and Grenfell, would be minimised.
Speaking to BBC Breakfast on Tuesday, Mr Jones said it is "intolerable" for the victims' families that there has been no full Government response to his report.
He said: "This year it will be 34 years since the tragedy, and for them to wait for so long for a response to these 25 points of learning is intolerable and adds to their pain and, I think, in some instances even affects their own grieving."
Margaret Aspinall, whose 18-year-old son James died in the disaster at an FA Cup semi-final, told the programme: "I remember writing – I don't know who it was to – to somebody in Government to say I hope this report does not get put on a shelf gathering dust for years like other things in the past have done.
"We are now in 2023. How long does it take to read a report, to come out with your findings or what you think should happen?"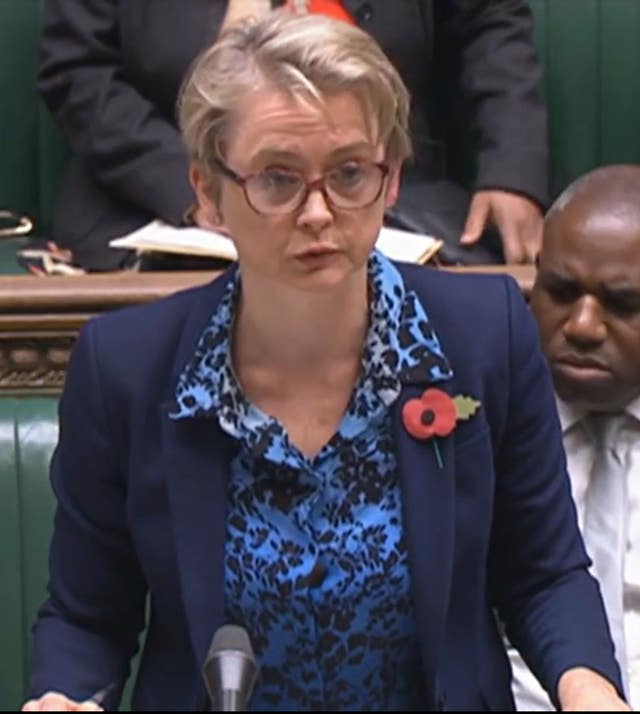 She said: "They promised nearly 18 months ago we would have a response by the end of 2021 but the months and the years keep rolling by. We need a commitment to a Hillsborough Law to address this.
"And I just say to the Home Secretary that her predecessor but four (Theresa May) did take this seriously, we welcomed that, but it shows a lack of respect to the families who have endured so much and the communities who have supported and fought for them to have no response right now."
Home Secretary Suella Braverman told MPs the timing of the response had been impacted by the need to avoid the risk of prejudice during any criminal proceedings.
She said: "The Government remains absolutely committed to responding to the bishop's report as soon as practicable and our focus now is on engaging in a meaningful way with the bereaved families of the Hillsborough disaster prior to publishing the Government's over-arching response."
Criminal proceedings relating to the disaster concluded in May 2021 when a judge ruled there was no case to answer against two former senior police officers and a solicitor accused of perverting the course of justice.
Asked if she would commit to a Hillsborough Law, Ms Braverman said: "Let me take that away and consider it fully before I put a meaningful response to it."