The Government will not set a target of seeing 95% of A&E patients within four hours because it is not achievable, the Health Secretary has said.
Steve Barclay was asked whether ministers would set an ambition to return to the pre-pandemic official target for A&E waiting times as he laid out the Government's plans for emergency care.
As part of a new plan for improving urgent and emergency care, the Government has set goals that by March 2024, 76% of A&E patients will be dealt with in four hours.
Currently fewer than 70% are seen in this time, and the official target is 95%.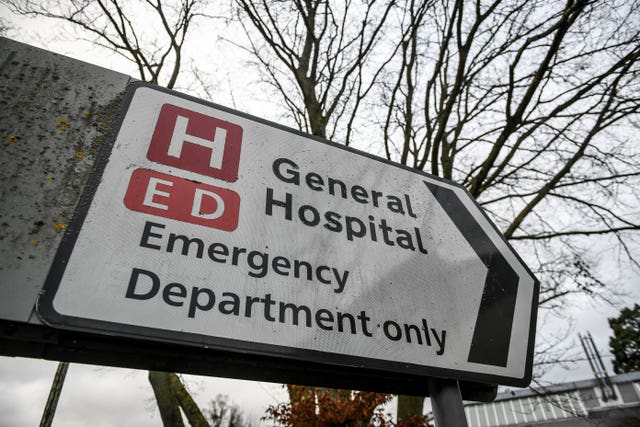 Ms Daby said: "My constituent's 11-month-old son had to wait in A&E last night for eight hours.
"They find this extremely unacceptable.
"The waiting experienced in our hospital is like 'being in a disaster zone', and they are not my words, but the words of my constituent.
"My constituent went on to explain about parents having to sit on floors and wait for hours to be able to be seen, or their children to be able to be seen, by a doctor.
"So, I press the minister, is there a plan to return to the standard of 95% of patients who come to A&E to be seen within four hours?"
Mr Barclay replied: "We are not setting out that ambition in this statement, because the impact of the pandemic has been so severe. We need to set a target that is ambitious but achievable, and that is what we have done."
Elsewhere in the debate, Tory former health ministers pressed their successor to commit to preventative health measures.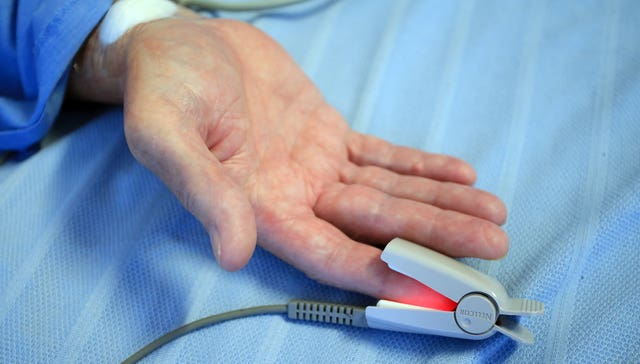 "Indeed, last week's news that the Government will not be going ahead with individual focused plans on cancer, dementia and mental health has concerned many, so can I ask him just to assure this House that when it comes to the Government's new major conditions strategy that it will be published promptly, it will be comprehensive, and significant?"
Mr Barclay replied: "I can reassure the House that our commitment to the missions through the Office for Life Sciences, the cancer mission, the dementia mission, is absolutely that commitment is there.
"He is right, we are bringing that together in one paper because I think we should take a holistic view of our approach, but I absolutely share his ambition in terms of prevention."
Conservative chairman of the Health and Social Care Committee Steve Brine asked about the "ambition on the two-hour response to frail and elderly with falls at home, to prevent them from being admitted into the acute sector".
Former health minister Mr Brine said: "Obviously this was committed to in the long-term plan, he will know.
"What does he need to put this ambition into practice?"
Mr Barclay responded: "I think one of the key things is less the funding and the accuracy of the data, to see where there are gaps in coverage, how we get the right levels of community response."