No trans women in Scotland's female prison estate have been convicted of violence against women, Justice Secretary Keith Brown has said.
The Scottish Government announced on Sunday a pause to placing trans prisoners who have a history of abusing women – including sexual violence – in female jails.
The announcement came after double rapist Isla Bryson, 31, was housed in segregation in Cornton Vale prison near Stirling following conviction before being moved to the male estate.
MSPs also voiced their outrage after reports emerged on Sunday that Tiffany Scott – who was convicted of stalking a 13-year-old girl before her transition – was due to be moved to the female estate.
He also said he understands that none of the five trans women currently in the female estate has a history of violence against women.
"This changes, as you can imagine, on a regular basis, but my understanding is there are no transgender women in the female estate that… have violence against women convictions," he told Good Morning Scotland.
Mr Brown added that, in exceptional circumstances, a trans woman could be moved to the female estate, but that would require the approval of Scottish ministers before a decision is taken.
"It will always be the case, has always been the case, similar in relation to a gender recognition certificate, that these things are not determinative of where somebody is placed – you cannot insist on that right if you're a transgender woman or man, to be placed in the estate where you want to be placed," he said.
"It will only happen as a result of a multi-party assessment, a rigorous risk assessment that goes on and that is what determines where people are placed."
"I believe that we do (have to wait for the review), I think (the SPS) have got a fantastic track record in dealing with this," he said.
Mr Brown said the SPS is "taking their time to make sure they get this right", adding that the Scottish Government will look at creating a specific unit for trans prisoners if that is what the review recommends.
Asked if Bryson and Scott are transgender women or violent males attempting to manipulate the system, Mr Brown said: "If someone presents as a trans person, then we accept that at face value; what we do not accept is that that gives them the right to go to the prison estate of their choosing."
Shadow Scottish secretary Ian Murray told the same programme that the Scottish Government had "botched" the handling of the events of the past week.
"I think in all reasonable terms people would see the current issues that are going on around the Isla Bryson case as being unreasonable, and the Scottish Government really do need to sort this out because the Equality Act is clear that single-sex spaces, including women's prisons, have got to be protected under the law, and it looks in this case as if people are being put in danger," he said.
"I don't think it does either the prison community, the Scottish Government, or indeed the trans community any favours whatsoever."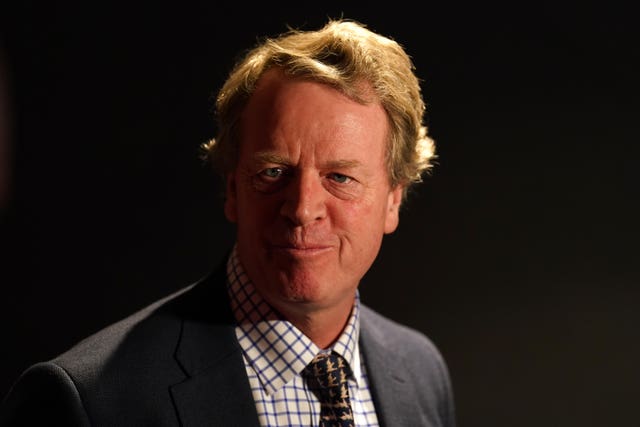 Opponents of the Bill raised concerns about the impact on women and girls, while its supporters said it is a minor administrative change.
The UK Government moved to block the Bill from becoming law by using, for the first time, Section 35 of the Scotland Act.
Mr Brown said Scottish Secretary Alister Jack – who issued the order to block the legislation – has not said what changes should be made to the Bill that would allow its passage, describing the move as a "democratic outrage".
Mr Jack said he had concerns about the Bill's impact in reserved equalities legislation.
"There's no indication of what the UK wants to see amended – Alister Jack is unable to articulate what change would make it acceptable," he said.
"In that case, I think we have to conclude this was merely a political act by the UK Government.
"There is no indication of what they think is wrong that could be made right, so, in that context, there is no way in order to try and achieve that."
A spokeswoman for the UK Government said: "(The order was issued) after thorough and careful consideration of all the relevant advice and the policy implications. This legislation would have an adverse impact on the operation of Great Britain-wide equalities legislation.
"Transgender people deserve our respect, support and understanding. Our decision is about the legislation's consequences for the operation of GB-wide equalities protections and other reserved matters."