The Home Secretary has urged peers to back "proper penalties" for disruptive protesters in a proposed law criticised for potentially allowing police officers "to do as they please".
The new powers would allow police to intervene before protests become "highly disruptive" and give police greater clarity about dealing with demonstrators blocking roads or slow marching, the Government said.
The amendments to the Public Order Bill are aimed at curbing the guerrilla tactics used by groups such as Just Stop Oil, Insulate Britain and Extinction Rebellion.
On Monday, the Bill reaches the report stage in the House of Lords, with debates on measures used by some protesters such as locking-on and tunnelling, the thresholds at which the police can intervene, and new stop and search powers.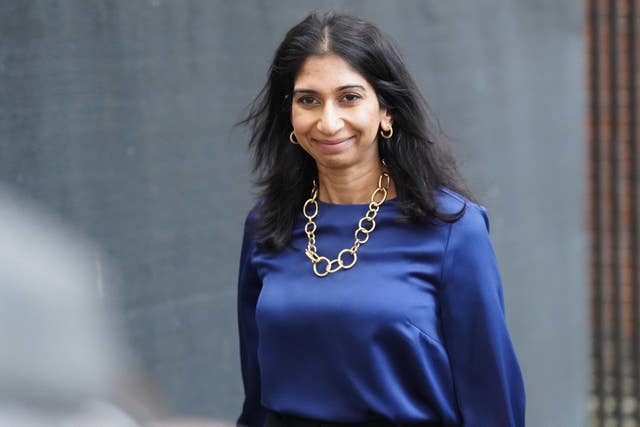 "Around 75 days of Just Stop Oil action alone cost the taxpayer £12.5 million in policing response. This is simply not fair on the British public," the Home Secretary added.
"Our Public Order Bill will see proper penalties for the small minority using guerrilla tactics to hold the public to ransom under the guise of 'protest'.
"Having listened to the police, we need to clarify what constitutes serious disruption in law, so officers can take much quicker action to protect the public and prevent days on end of gridlock on our roads.
"I urge colleagues across the House of Lords to pass this measure tonight – it is our duty to stand up for the law-abiding public and protect their right to go about their business."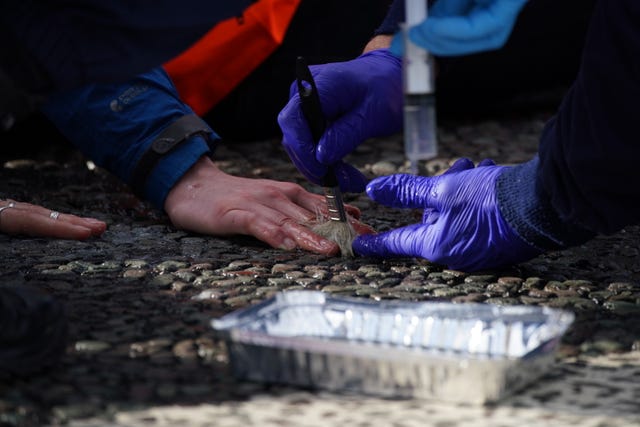 Officers would be able to take into consideration long-running campaigns designed to cause repeat disruption over a period of days or weeks.
The Public Order Bill is considered a successor to the controversial Police, Crime, Sentencing and Courts Act passed last year, which was criticised for introducing curbs on the right to protest.
A Just Stop Oil spokesperson said: "Suella Braverman may borrow phrases from popular protest movements, but she is part of an anti-democratic minority that is on the wrong side of history.
"The Government is seeking to close all avenues for legitimate protest – by anyone about anything. The police already have adequate powers to arrest people for obstructing the highway.
"The proposed powers will give them carte blanche to do as they please with whomever they please – they are deeply anti-democratic and unnecessary.
"We look forward to the police using the powers they already have, to ensure those planning the greatest criminal act in history are arrested and brought to trial."
Oliver Feeley-Sprague, the military, security and police programme director at Amnesty UK, said: "This Bill, and its last-minute amendments, are deeply draconian and must be called out and rejected before it's too late.
"The right to protest is fundamental to a free and fair society – a right for which people have had to fight long and hard. Without the right to protest, everyone's ability to hold the powerful to account suffers.
"These types of restrictions are likely to have a chilling effect by seriously dissuading people from joining protests in the first place.
Martha Spurrier, director at Liberty, said: "Protest is a fundamental right, not a gift from the State, but our right to protest continues to be attacked by a Government determined to silence people and hide from accountability.
"The Public Order Bill resurrects dangerous anti-protest proposals already resoundingly rejected by the people and Parliament.
"The expansion of stop-and-search, the introduction of protest banning orders, and a raft of new criminal offences will strike at the very heart of protest, and could criminalise anyone who takes to the streets for causes they believe in."