A 16-year-old boy has been charged with the murder of a teenage girl who was stabbed to death in Northumberland.
Holly Newton, 15, of Haltwhistle, was found injured in the Priestpopple area of Hexham shortly after 5.10pm on Friday and later died in hospital.
A 16-year-old boy, who was also taken to hospital, suffered non-life-threatening injuries.
The suspect and the victim were known to each other, police have said.
Northumbria Police said: "Holly still had so much left to look forward to in life, and this tragic incident has left her family devastated beyond words.
"Our thoughts are with both families involved and their loved ones as we continue to support them in every way we can.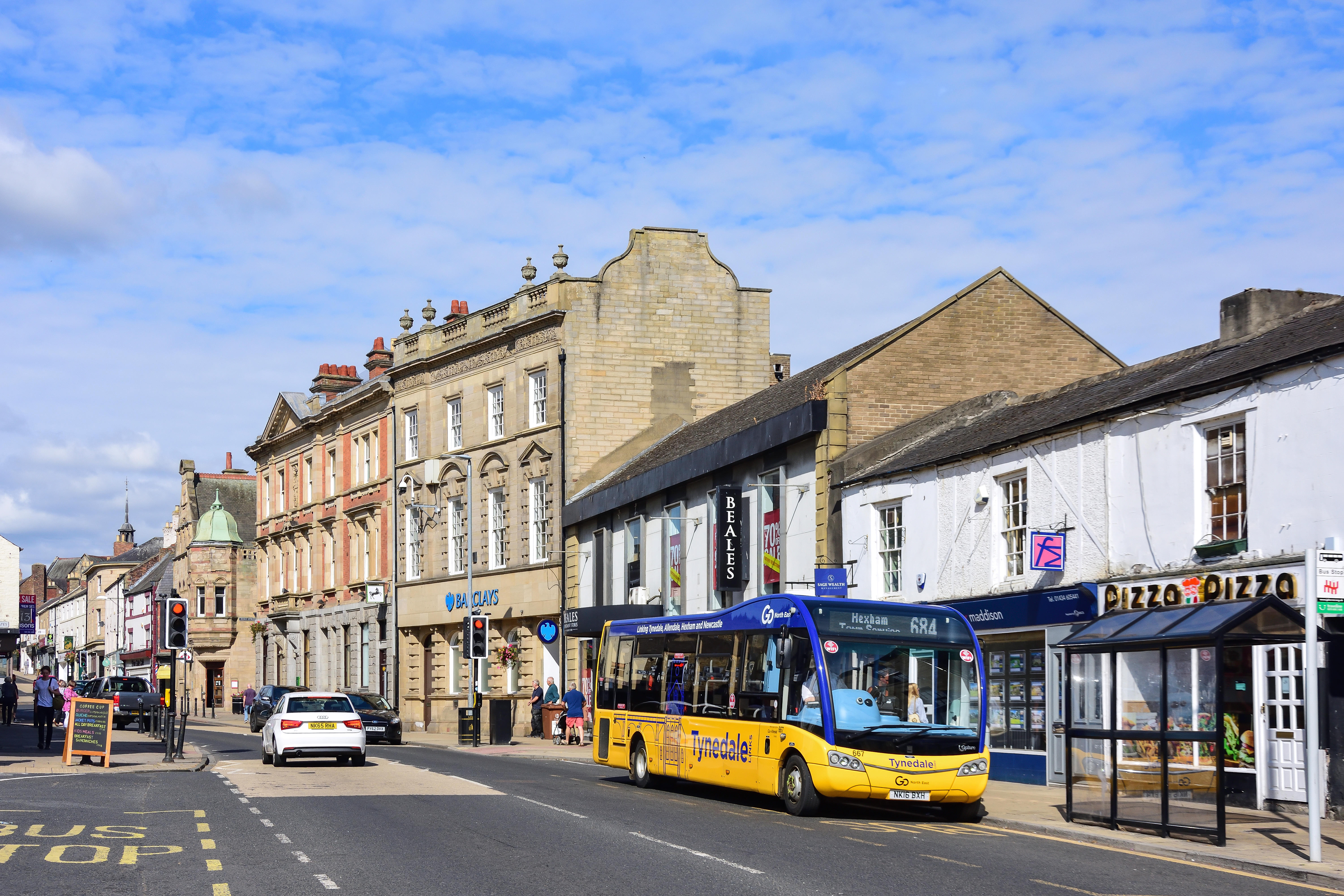 "While our inquiries continue, we do believe all those involved are known to each other and there is no wider risk to the public.
"Officers will remain in the area over the coming days, and we would encourage anyone with concerns to speak directly with them."
A candle-lighting service has been held at Hexham Abbey so people could pay tribute to Holly, who lived in Haltwhistle, a market town about 15 miles west of Hexham.
On Sunday, he told the PA news agency: "The whole town is still coming to terms with this, it's been a massive shock.
"I was at Hexham Abbey where they've held a service for Holly, I lit a candle as did other people to pay tribute.
"A young girl who's just starting life and attending the local high school, starting her education and getting out there, it's just terrible, as a town we pay tribute to her.
"It's going to have a big impact on all the schoolchildren when they go back on Monday because one of their own won't be coming back ever again."